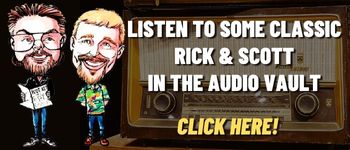 A quick look at Today in History, check out some Celebrity Birthdays, and find out what Days of the Year to celebrate.
TODAY IN HISTORY:
1868 – U.S. legislation ordered tax stamps to be placed on all cigarette packs.
1881 – Sioux Indian leader Sitting Bull surrendered to federal troops in Montana.
1903 – The Ford Motor Company shipped its first car.
1940 – "Billboard" magazine published its very first listing of best-selling singles. The original list had only ten songs.
1968 – The first international Special Olympics Summer Games were held at Soldier Field in Chicago, IL, with about 1,000 athletes.
1969 – Apollo 11's crew successfully made the first landing on the Moon in the Sea of Tranquility. "One small step for man…" Apollo 11 astronauts Neil Armstrong and Edwin "Buzz" Aldrin became the first men to walk on the moon.
1976 – Hank Aaron hit the final home run of his career…#755.
1976 – America's Viking I robot spacecraft made a successful landing on the planet Mars.
1977 – The Central Intelligence Agency released documents under the Freedom of Information Act that revealed it had engage in mind control experiments.
1997 – The fully restored U.S.S. Constitution (also known as Old Ironsides) celebrated its 200th birthday by setting sail for the first time in 116 years.
1977 – Gov. William Milliken signed a law making it mandatory for wild game or bird hunters in Michigan to wear fluorescent orange vests, jackets, or caps.
2012 – James Holmes opened fire at a movie theater in Aurora, CO killing 12 and injury 70 others.
2015 – The United States and Cuba resume full diplomatic relations after five decades.
2017 – Magician Criss Angel received a star on the Hollywood Walk of Fame.
2017 – O.J. Simpson was granted parole, after spending nine years of a 33 year sentence in a Nevada jail, for armed robbery charges in Las Vegas, NV.
2021 – American businessman Jeff Bezos flew into space aboard the New Shepard NS-16,  operated by his Private spaceflight company Blue Origin.
BIRTHDAYS:
Mickey Stanley – 81 years old (1942) – Baseball player (Detroit Tigers 1964-1978) Born in Grand Rapids, MI.
Kim Carnes – 78 years old (1945) – Singer
John Lodge – 78 years old (1945) – Bass guitarist, vocalist (The Moody Blues)
Carlos Santana – 76 years old (1947) – Musician (Santana)
Donna Dixon – 66 years old (1957) – Actress ("Wayne's World", "Dr. Detroit", "Spies Like Us", TV's "Bosom Buddies")
Mick MacNeil – 65 years old (1958) – Keyboardist (Simple Minds)
Frank Whaley – 60 years old (1963) – Actor ("World Trade Center", "Field of Dreams", "The Doors")
Stone Gossard – 57 years old (1966) – Musician (Pearl Jam, Temple of the Dog)
Josh Holloway – 54 years old (1969) – Actor (TV's "Lost")
Sandra Oh – 52 years old (1971) – Actress (TV's "Grey's Anatomy", "Arli$$", "Sideways")
Omar Epps – 50 years old (1973) – Actor (TV's "House", "ER", movies "The Wood", "In Too Deep", "Higher Learning", "Poetic Justice")
Elliott Yamin – 45 years old (1978) – Singer (Finished 3rd on TV's "American Idol" in season 5)
John Francis Daley – 38 years old (1985) – Actor (TV's "Bones", "Freaks and Geeks")
Julianne Hough – 35 years old (1988) – Country singer (TV's "Dancing With the Stars")
TODAY IS:
Get To Know Your Customers Day
For additional information check out websites like: www.on-this-day.com, www.born-today.com, www.famousbirthdays.com, www.daysoftheyear.com, and www.nationaldaycalendar.com.