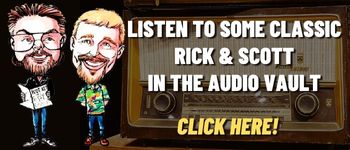 A quick look at Today in History, check out some Celebrity Birthdays, and find out what Days of the Year to celebrate.
TODAY IN HISTORY:
1850 – Gold was discovered in the Rogue River in Oregon.
1866 – Ulysses S. Grant was named General of the Army. He was the first American officer to hold the rank.
1871 – Seth Wheeler patented perforated wrapping paper. (I've never heard of "perforated wrapping paper"!)
1946 – Dean Martin and Jerry Lewis worked as a team for the first time at Club 500 in Atlantic City, NJ.
1956 – The Italian liner Andrea Doria sank after a collision with the Swedish ship Stockholm, 45 miles south of Nantucket Island, killing 51.
1956 – The first guided missile was launched.
1969 – Ted Kennedy pleaded guilty to leaving the scene of an accident in Chappaquiddick, MA.
1976 – Viking 1 took the famous Face on Mars photograph.
1978 – Louise Joy Brown, the world's first test-tube baby, was born in England. She had been conceived through invitro fertilization.
1978 – Pete Rose, of the Cincinnati Reds, had a hit in his 38th straight game to break the National League record for consecutive base hits.
1979 – In Miami, FL, a jury convicted Ted Bundy of first-degree murder in the slayings of Florida State University sorority sisters Margaret Bowman and Lisa Levy.
1980 – The band AC/DC released their 7th studio album, "Back in Black", which became the 2nd best selling album of all time.
1984 – Terry Bradshaw retired after 14 years and four Super Bowl championships with the Pittsburgh Steelers.
1985 – It was confirmed that Rock Hudson had AIDS.
1990 – Rosanne Barr sang the National Anthem in San Diego before a Padres baseball game. She was booed for her performance.
1999 – Lance Armstrong won the Tour de France. He was only the second American to win the race.
1999 – In Bath, England, fragments of a man's false teeth were found in his windpipe eight years after he thought he lost them in a traffic accident. Mike Russell suffered severe breathing difficulties until doctors finally found four front teeth, still attached to a dental plate, wedged above the entrance to his right lung. They were removed in ten minutes and his breathing improved immediately.
2010 – An estimated 1.1 million gallons of raw tar sands crude oil burst from an Enbridge pipeline. The oil spilled into a creek that fed the Kalamazoo River. It was the worst environmental disaster in Michigan to date. The flow of the oil was contained before it reached Lake Michigan.
2010 – WikiLeaks published more than 90,000 internal reports about the War in Afghanistan to the public. It was one of the largest leaks in U.S. military history.
2013 – Scientists in Britain identified the mechanism that causes human allergy to cats. They said a general cure for the condition could be available in the next five years. (I'm still waiting!)
BIRTHDAYS:
Jim McCarty – 80 years old (1943) – Drummer (Yardbirds)
Verdine White – 72 years old (1951) – Bassist (Earth, Wind & Fire)
Roger Clinton – 67 years old (1956) – Actor, musician, President Clinton's half-brother
Iman – 68 years old (1955) – Model, actress ("Star Trek VI: The Undiscovered Country")
Matt LeBlanc – 56 years old (1967) – Actor (TV's "Joey", "Friends", movies "Lost in Space", "Charlie's Angels")
TODAY IS:
National Thread the Needle Day
For additional information check out websites like: www.on-this-day.com, www.born-today.com, www.famousbirthdays.com, www.daysoftheyear.com, and www.nationaldaycalendar.com.