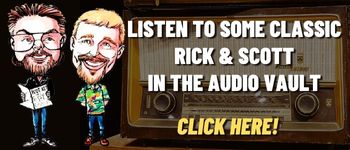 A quick look at Today in History, check out some Celebrity Birthdays, and find out what Days of the Year to celebrate.
TODAY IN HISTORY:
1786 – "The Pittsburgh Gazette" became the first newspaper west of the Alleghenies to be published.
1914 – The first transcontinental telephone service began when two people held a conversation between the cities of New York, NY and San Francisco, CA.
1925 – Marvin Pipkin patented the frosted light bulb. He created the bulb to reduce glare.
1938 – The comic strip "Dennis the Menace" debuted.
1950 – Disney's film adaptation of Robert Louis Stevenson's "Treasure Island" was released.
1953 – The Interstate Highway System was created when the Federal Highway Act authorized the building of more than 42,000 miles of highway.
1957 – Jack Paar began hosting "The Tonight Show" on NBC.
1957 – The NBA's Pistons move from Fort Wayne, IN to Detroit, MI.
1958 – The United States Congress authorized the National Aeronautics and Space Administration (NASA).
1976 – In New York, NY, David Berkowitz (the "Son of Sam") killed one person and seriously wounded another in the first of a series of attacks.
1981 – England's Prince Charles and Lady Diana Spencer were married at St. Paul's Cathedral in London. Over 700 million people watched the wedding on TV.
1983 – The movie "National Lampoon's Vacation", starry Chevy Chase, was released in theaters.
1985 – General Motors announced that Spring Hill, TN, would be the home of the new Saturn automobile assembly plant.
1987 – Ben and Jerry's Ice Cream introduced "Cherry Garcia"
1988 – The movie "Cocktail", starring Tom Cruise, premiered in theaters. Critics hated the movie. It won the Golden Raspberry award for the "Worst Picture" of the year.
1994 – The movie "The Mask", starring Jim Carrey, premiered in theaters.
1998 – The United Auto Workers union ended a 54-day strike against General Motors. The strike caused General Motors $2.8 billion in lost revenues.
2005 – Astronomers announced that they had discovered a new planet named "Xena" that was larger than Pluto in orbit around the sun.
2011 – The 3D live-action/computer-animated comedy movie "The Smurfs" premiered in theaters.
2021 – The International Space Station temporarily spun out of control, moving the ISS 45 degrees out of attitude, following an engine malfunction of Russian module Nauka.
BIRTHDAYS:
Robert Fuller – 89 years old (1933) – Actor (played Dr. Kelly Brackett on TV's "Emergency!")
Elizabeth Dole – 86 years old (1936) – Politician, wife of Bob Dole
Neal Doughty – 76 years old (1946) – Keyboardist (REO Speedwagon)
Ken Burns – 69 years old (1953) – Filmmaker ("The Civil War", "Baseball", "Jazz", "The War", "The National Parks: America's Best Idea", "Prohibition", "The Central Park Five", "The Roosevelts")
Geddy Lee – 69 years old (1953) – Lead vocalist, bassist, keyboardist (Rush)
Patti Scialfa – 69 years old (1953) – Singer, guitarist (E Street Band)
Alexandra Paul – 59 years old (1963) – Actress ("Christine", "8 Million Ways to Die", "Dragnet", played Lt. Stephanie Holden on TV's "Baywatch")
Martina McBride – 56 years old (1966)  – Singer
Wil Wheaton – 50 years old (1972) – Actor (Played Wesley Crusher on TV's "Star Trek: The Next Generation" also appeared as himself on "The Big Bang Theory", movies "Stand by Me", "Toy Soldiers")
Stephen Dorff – 49 years old (1973) – Actor ("The Power of One", "Backbeat", "Somewhere", "Blade", "Cecil B. DeMented", "The Motel Life", "S.F.W.", "Space Truckers")
Wanya Morris – 49 years old (1973) – Singer (Boyz II Men)
Josh Radnor – 48 years old (1974) – Actor (TV's "How I Met Your Mother")
TODAY IS:
National System Administrator Appreciation Day
National Talk in an Elevator Day
For additional information check out websites like: www.on-this-day.com, www.born-today.com, www.famousbirthdays.com, www.daysoftheyear.com, and www.nationaldaycalendar.com.