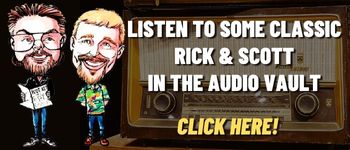 A quick look at Today in History, check out some Celebrity Birthdays, and find out what Days of the Year to celebrate.
TODAY IN HISTORY:
1785 – The dollar was unanimously chosen as the monetary unit for the United States.
1854 – In Jackson, MI, the Republican Party held its first convention.
1858 – Lyman Blake patented the shoe manufacturing machine.
1885 – Louis Pasteur successfully tested his anti-rabies vaccine on Joseph Meister, a boy who was bitten by a rabid dog. The child used in the test later became the director of the Pasteur Institute.
1898 – Mackinac Island Village Council members banned "horseless carriages" on the island. They were afraid the sputtering motor cars would scare their horses.
1905 – Fingerprints were exchanged for the first time between officials in Europe and the U.S. The person in question was John Walker.
1919 – A British dirigible landed in New York, NY, at Roosevelt Field. It completed the first crossing of the Atlantic Ocean by an airship.
1928 – The very first full-length all-talking movie, "Lights of New York", was released by Warner Bros.
1932 – The postage rate for first class mail in the U.S. went from 2-cents to 3-cents.
1933 – The first All-Star baseball game was held in Chicago, IL, at Comiskey Park. The American League beat the National League 4-2.
1942 – Diarist Anne Frank and her family took refuge from the Nazis in Amsterdam.
1945 – President Harry Truman signed an order creating the Medal of Freedom.
1948 – Frieda Hennok became the first woman to serve as the commissioner of the Federal Communications Commission.
1953 – The game show "Name That Tune" premiered on CBS. It started as a radio program in 1952 on NBC radio.
1955 – America's first seat belt law was signed in Illinois.
1957 – Althea Gibson won the Wimbledon women's singles tennis title. She was the first black athlete to win the event.
1957 – As teenagers, John Lennon and Paul McCartney met for the first time, three years before forming The Beatles.
1974 – The song "Rock the Boat", by the Hues Corporation, became the first disco song to top the Hot 100 chart.
1976 – Women were admitted to the U.S. Naval Academy for the first time.
1981 – The Dupont Company announced an agreement to purchase Conoco, Inc. (Continental Oil Co.) for $7 billion. At the time it was the largest merger in corporate history.
1983 – The U.S. Supreme Court ruled that retirement plans could not pay women smaller monthly payments solely because of their gender.
1986 – Davis Phinney became the first American cyclist to win a road stage of the Tour de France.
1988 – Several popular beaches were closed in New York, NY, due to medical waste and other debris washing up on the shores.
1994 – The movie "Forrest Gump", starring Tom Hanks, debuted in theaters.
1997 – The Mars Pathfinder released Sojourner, a robot rover on the surface of Mars. The spacecraft landed on the red planet on July 4th.
2000 – A jury awarded former NHL player Tony Twist $24 million for the unauthorized use of his name in the comic book "Spawn" and the HBO cartoon series. Co-defendant HBO settled with Twist out of court for an undisclosed amount.
2014 – An EF-1 tornado touched ground in Wyoming and Kentwood, MI at about 10:20 pm. The storm caused $5 million in damages.
2016 – The augmented reality game "Pokémon Go" was released.
BIRTHDAYS:
Gene Chandler – 86 years old (1937) – Singer, known as "The Duke of Earl"
Jeannie Seely – 83 years old (1940) – Country music singer ("Don't Touch Me")
Burt Ward – 78 years old (1945) – Actor (Played Robin on TV's "Batman")
George W. Bush – 77 years old (1946) – 43rd President of the United States (2001-2009)
Fred Dryer – 77 years old (1946) – Football player, actor (TV's "Hunter")
Sylvester Stallone – 77 years old (1946) – Actor ("Rocky" series of movies, "Creed")
Jamie Wyeth – 77 years old (1946) – Artist
Shelly Hack – 76 years old (1947) – Actress, model (TV's "Charlie's Angels", movie "The Stepfather")
Nathalie Baye – 75 years old (1948) – Actress ("Every Man for Himself", "Strange Affair", "La Balance", "The Young Lieutenant", "Day for Night", "Catch Me If You Can", "Tell No One", "The Assistant ")
Geoffrey Rush – 72 years old (1951) – Actor ("The King's Rush", "Quills", "The King's Speech", "Pirates of the Caribbean" series, "The Book Thief", "Shakespeare in Love", "Elizabeth" and its sequel)
Grant Goodeve – 71 years old (1952) – Actor (Played David on TV's "Eight is Enough")
Nanci Griffith – 70 years old (1953) – Singer, guitarist, songwriter
Allyse Beasley – 69 years old (1954) – Actress (Played Agnes DiPesto on TV's "Moonlighting", "Cheers")
Ron Duguay – 66 years old (1957) – Hockey player, coach (Detroit Red Wings 1983-1985)
Jennifer Saunders – 65 years old (1958) – Actress (TV's "Absolutely Fabulous")
John Keeble – 64 years old (1959) – Drummer (Spandau Ballet)
Glenn Scarpelli – 57 years old (1966) – Actor (Played Alex on TV's "One Day at a Time")
50 Cent – 48 years old (1975) – Rapper, actor
Tamera Mowry – 45 years old (1978) – Actress (TV's "Roommates", "Sister, Sister")
Tia Mowry – 45 years old (1978) – Actress (TV's "The Game", "Sister, Sister")
Kevin Hart – 44 years old (1979) – Actor, comedian ("Get Hard", "The Wedding Ringer", "Top Five", "About Last Night", "Ride Along", "Grudge Match", "Soul Plane", the "Think Like a Man" movies)
Eva Green – 43 years old (1980) – Actress ("Casino Royale", "Perfect Sense", TV's "Penny Dreadful")
TODAY IS:
Take Your Webmaster To Lunch Day
Virtually Hug a Virtual Assistant Day
For additional information check out websites like: www.on-this-day.com, www.born-today.com, www.famousbirthdays.com, www.daysoftheyear.com, and www.nationaldaycalendar.com.