"Random Thoughts" for Monday, July 6th, 2020
I hope everyone had a GREAT holiday weekend. Let's get this week started with some "Random Thoughts" for your Monday…
THE HEAT IS ON…
The warm weather continues. We have had four consecutive 90 degree days here in Grand Rapids. That's no where near the record. The current record goes back to 1901 when the city of Grand Rapids had 11 straight days of 90 degree weather.
The warm weather should extend through this week.
A MASCOT CHANGE FOR BIG BOY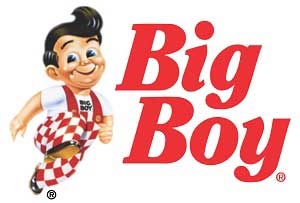 As part of a promotional campaign to promote their new chicken sandwich, it looks like the Big Boy mascot is moving aside for Dolly…at least for the time being.
Dolly has been featured in the "Adventures of the Big Boy" comic books and kids menus since the 1950's. Now she's getting her own sandwich — The Dolly Chicken Sandwich!
The sandwich features a hand-breaded chicken sandwich with pickles, signature Big Boy® tartar sauce and a toasted brioche bun.
Will Big Boy return as the mascot after the sandwich has been around for awhile? Time will tell. For the time being, it looks like Dolly is in charge.
IHOP did a similar logo swap a few years ago to promote their new hamburger. They went from IHOP to IHOB, but changed back to their original logo after a short amount of time.
Also, did you know there was once a Big Boy Graveyard in the Upper Peninsula? Read more about the graveyard and the mascot change here.
HOT DOG EATING CONTEST
Joey Chestnut ate a world record 75 hot dogs and buns in 10 minutes to win the Mustard Belt at the Nathan's Hot Dog Eating Contest for the 13th time in 14 years. Chestnut topped his own record of 74 hot dogs, set in 2018.
Here is coverage of the event from ESPN…
HAPPY ANNIVERSARY TO SPAM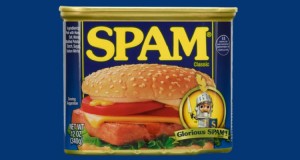 On Sunday it was the 83rd Anniversary for Spam!
According to the Spam® page on Wikipedia.org, "By 2003, Spam was sold in 41 countries on six continents and trademarked in over 100 countries." Over 8 billion cans of Spam® have been sold. There are 12.8 cans of Spam® products eaten every second.
When was the last time you had Spam? My mother used to make it about once a week when we were going up. It's been a long time since I've had it now.
You can read more about Spam here. There is also information about the Spam museum and links to Spam recipes.
TODAY IS…
Today is Fried Chicken Day!
There you go, now you have an idea for dinner tonight!
A LOOK BACK
On this date in 2014, an EF-1 tornado touched ground in Wyoming and Kentwood, MI at about 10:20 pm. The storm caused $5 million in damages.
Find out what else has happened on July 6th.
WRAPPING UP
Have a MAGNIFICENT Monday! I will be on the air this afternoon — local and live — from 3-7 pm on 98.7 WFGR!
If you have any comments on the above stories, please leave your remarks below…