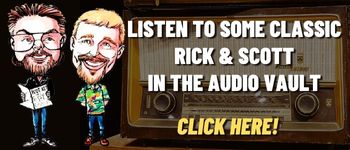 A quick look at Today in History, check out some Celebrity Birthdays, and find out what Days of the Year to celebrate.
TODAY IN HISTORY:
1792 – Kentucky became the 15th state of the U.S.
1796 – Tennessee became the 16th state of the U.S.
1831 – James Clark Ross discovered the Magnetic North Pole.
1861 – The first skirmish of the U.S. Civil War took place at the Fairfax Court House in Virginia.
1869 – Thomas Edison received a patent for his electric voting machine.
1879 – Michigan women were employed as telephone operators for the first time in Grand Rapids, MI. They replaced boys who neglected the switchboards to play marbles.
1880 – The world's first pay phone was installed in New Haven, CT.
1892 – The General Electric Company (GE) began operations after the merging of the Edison General Electric and the Thomson-Houston Electric companies.
1916 – The National Defense Act increased the strength of the U.S. National Guard by 450,000 men.
1935 – The Ingersoll-Waterbury Company reported that it had produced 2.5 million Mickey Mouse watches during its 2 year association with Disney.
1938 – The first "Superman" comic was published.
1938 – Baseball helmets were worn for the first time.
1939 – The Douglas DC-4 made its first passenger flight from Chicago, IL to New York, NY.
1954 – In the "Peanuts" comic strip, Linus' security blanket made its debut.
1957 – Don Bowden became the first American to run a mile in under four minutes. His time was 3:58:7.
1958 – IBM ended its design of machines that contained electronic tubes.
1961 – Radio listeners in New York, California, and Illinois were introduced to FM multiplex stereo broadcasting. A year later the FCC made this a standard.
1967 – The album "Sgt. Pepper's Lonely Hearts Club Band", by the Beatles, was released.
1973 – The James Bond movie "Live and Let Die", with a title track by Paul McCartney & Wings, opened in theaters.
1974 – The Heimlich maneuver for rescuing choking victims was published in the Journal of Emergency Medicine.
1978 – The U.S. reported the finding of wiretaps in the American embassy in Moscow.
1979 – In the U.S., the government-controlled ceiling on oil prices ended. The control was phased out over 28 months.
1980 – The Cable News Network (CNN) made its debut as the first all-news station.
1989 – Disney World's "Typhoon Lagoon" opened.
1990 – George H.W. Bush and Mikhail Gorbachev signed a treaty to end chemical weapon production.
1990 – The movie "Total Recall", starring Arnold Schwarzenegger, premiered in theaters.
1999 – Merrill Lynch chairman David Komansky announced that the firm would soon allow its customers to buy and sell stocks over the Internet.
2005 – The celebrity dancing competition show "Dancing with the Stars" debuted on ABC.
2004 – Prosecutors in the state of Oklahoma sentenced Oklahoma City bombing co-conspirator Terry Nichols to 161 consecutive life terms without the possibility of parole, breaking a Guinness World Record.
2008 – The Phoenix Mars Lander became the first NASA spacecraft to scoop Martian soil.
2009 – General Motors filed for Chapter 11 Bankruptcy. The filing made GM the largest U.S. industrial company to enter bankruptcy protection.
2011 – Space Shuttle Endeavour made its final landing after 25 flights
BIRTHDAYS:
Pat Boone – 89 years old (1934) – Singer
Morgan Freeman – 86 years old (1937) – Actor ("Invictus", "Million Dollar Baby", "The Shawshank Redemption","Driving Miss Daisy", "Street Smart")
Brian Cox – 77 years old (1946) – Actor ("Troy", "X2", "The Ring", "The Bourne Identity / Supremacy", "Manhunter")
Jonathan Pryce – 76 years old (1947) – Actor (The "G.I. Joe" and "Pirates of the Caribbean" movies, "The Brothers Grimm", "Tomorrow Never Dies", "Evita", "Brazil", TV's "Game of Thrones", "Wolf Hall")
Ron Wood – 76 years old (1947) – Guitarist (Rolling Stones)
Tom Sneva – 75 years old (1948) – Race car driver
Mike Levine – 74 years old (1949) – Bassist, keyboardist (Triumph)
Diana Canova – 70 years old (1953) – Actress (TV's "Soap")
Ronnie Dunn – 70 years old (1953) – Singer (Brooks and Dunn)
Lisa Hartman Black – 67 years old (1956) – Actress, singer (TV's "Knots Landing")
Alan Wilder – 64 years old (1959) – Keyboardist (Depeche Mode)
Simon Gallup – 63 years old (1960) – Bassist (The Cure)
Paul Coffey – 62 years old (1961) – Hockey player (Detroit Red Wings 1992-1996)
Mark Curry – 62 years old (1961) – Actor, comedian (TV's "Hangin' With Mr. Cooper", "The Drew Carey Show", "Showtime at the Apollo")
Jason Donovan – 55 years old (1968) – Actor, singer (TV's "Neighbours")
Teri Polo – 54 years old (1969) – Actress ("Meet the Parents" and its sequels, TV's "The Fosters", "The West Wing")
Heidi Klum – 50 years old (1973) – Model, television host (TV's "Project Runaway", "America's Got Talent")
Alanis Morissette – 49 years old (1974) – Singer, actress (TV's "Weeds", "Nip/Tuck")
Sarah Wayne Callies – 46 years old (1977) – Actress (TV's "Prison Break", "The Walking Dead", "Colony")
Damien Fahey – 43 years old (1980) – Television host (TV's "Total Request Live")
Amy Schumer – 42 years old (1981) – Comedian, writer, actor (TV's "Inside Amy Schumer", movies "Trainwreck")
TODAY IS:
National Heimlich Maneuver Day
National Say Something Nice Day
For additional information check out websites like: www.on-this-day.com, www.born-today.com, www.famousbirthdays.com, www.daysoftheyear.com, and www.nationaldaycalendar.com.