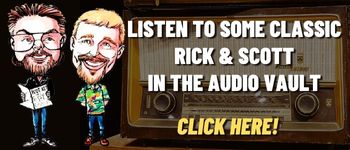 A quick look at Today in History, check out some Celebrity Birthdays, and find out what Days of the Year to celebrate.
TODAY IN HISTORY:
1682 – The first tornado recorded by settlers in North America was sighted near New Haven, Connecticut.
1692 – Bridget Bishop was the first "witch" was hanged in Salem, MA.
1752 – Benjamin Franklin flew a kite for the first time to demonstrate that lightning was a form of electricity.
1776 – The Continental Congress appointed a committee to write a Declaration of Independence.
1793 – Philadelphia, PA, ceased to be the United States capital when all federal government offices moved to Washington, DC.
1854 – The U.S. Naval Academy in Annapolis, MD, held its first graduation.
1902 – The "outlook" or "see-through" envelope was patented by Americus F. Callahan.
1903 – Binney & Smith Company began developing a product line of wax crayons. The product was named Crayola.
1909 – The SOS distress signal was used for the first time. The Cunard liner SS Slavonia used the signal when it wrecked off the Azores.
1919 – Michigan voters ratified the 19th Amendment, giving women the right to vote.
1920 – The Republican convention in Chicago, IL endorsed woman suffrage.
1924 – The Republican National Convention becomes the first such political event ever broadcast on radio.
1933 – Bonnie Parker and Clyde Barrow were in a car accident on a rural road in north Texas. The third-degree burns suffered by Parker resulted in a pronounced limp for the rest of her life.
1935 – Alcoholic Anonymous was founded by William G. Wilson and Dr. Robert Smith in Akron, Ohio.
1943 – Laszlo Biro patented his ballpoint pen. Biro was a Hungarian journalist.
1944 – The youngest pitcher ever in major league baseball pitched his first game. Joe Nuxhall, of the Cincinnati Reds, was 15 years old (and 10 months and 11 days).
1947 – Saab produced its first automobile.
1948 – Chuck Yeager exceeded the speed of sound in the Bell XS-1.
1954 – General Motors announced the gas turbine bus had been produced successfully.
1963 – The Equal Pay Act of 1963, aimed at abolishing wage disparity based on gender, was signed into law by John F. Kennedy as part of his New Frontier Program.
1965 – Fred DeLuca opened the first Subway sandwich shop.
1970 – A fifteen-man group of special forces troops began training for Operation Kingpin. The operation was a POW rescue mission in North Vietnam.
1972 – The #1 song in the United States was "The Candyman" by Sammy Davis, Jr.
1977 – The Apple II, one of the first personal computers, went on sale. It had a price tag of $1,298.
1977 – James Earl Ray, the man convicted of assassinating Reverend Martin Luther King Junior, and six others escaped from Bushy Mountain State Prison in Tennessee. Ray was recaptured on June 13th.
1983 – Johnny Bench announced his plans to retire. He was a catcher in the major leagues for 16 years.
1984 – The U.S. Army successfully tested an anti-ballistic missile.
1984 – The United States and the Vatican established full diplomatic relations for the first time in 117 years.
1985 – Frank Sinatra was portrayed as a friend of organized crime in a "Doonesbury" comic strip. Over 800 newspapers carried the panel.
1986 – Boomtown Rats singer Bob Geldof was knighted in recognition of his efforts to help starving Africans through "Live Aid".
1987 – An earthquake hit 15 states, from Iowa to South Carolina.
1989 – "Tales from the Crypt" debuted on HBO.
1993 – It was announced by scientists that genetic material was extracted from an insect that lived when dinosaurs roamed the Earth.
1994 – The movie "Speed", starring Keanu Reeves and Sandra Bullock, premiered in theaters.
1996 – The TV talk show, "The Rosie O'Donnell Show" premiered on NBC.
2003 – The Spirit Rover was launched from Cape Canaveral, FL, beginning NASA's Mars Exploration Rover mission.
2007 – HBO's "The Sopranos" ended by fading to black in a New Jersey diner.
2018 – The Mars rover "Opportunity" sent its last message back to Earth. The mission was finally declared over on February 13, 2019.
2016 – The movie "The Conjuring 2" premiered in theaters.
BIRTHDAYS:
Alexandra Stewart – 84 years old (1939) – Actress (TV's "Highlander: The Series", "The Saint", "Danger Man", pilot episode of "The X-Files")
Shirley Owens – 82 years old (1941) – Singer (The Shirelles)
Jurgen Prochnow – 82 years old (1941) – Actor ("Das Boot", "Dune", "Air Force One", "Beverly Hills Cop II")
Jeff Greenfield – 80 years old (1943) – Television journalist
John Edwards – 70 years old (1953) – Politician, former North Carolina Senator
Andrew Stevens – 68 years old (1955) – Actor ("Shampoo", "Massacre at Central High", "Vigilante Force", "Day of the Animals", "The Fury", "The Boys in Company C", "Death Hunt", "10 to Midnight")
Eliot Spitzer – 64 years old (1959) – Former Governor of New York (2007-2008)
Gina Gershon – 61 years old (1962) – Actress, ("P.S. I Love You", "Bound", "Showgirls", "Cocktail", "Killer Joe")
Jeanne Tripplehorn – 60 years old (1963) – Actress ("Basic Instinct", "The Firm", "Waterworld", TV's "Big Love")
Jimmy Chamberlain – 59 years old (1964) – Musician (Smashing Pumpkins)
Kate Flannery – 59 years old (1964) – Actress (TV's "The Office")
Elizabeth Hurley – 58 years old (1965) – Model, actress ("Austin Powers: International Man of Mystery", "EdTV", "Bedazzled", "Serving Sara")
Doug McKeon – 57 years old (1966) – Actor (TV's "The Edge of Night", movies "Uncle Joe Shannon", "On Golden Pond", "Night Crossing", "Mischief")
Faith Evans – 50 years old (1973) – Singer
DJ Qualls – 45 years old (1978) – Actor ("Road Trip", "The New Guy", "Hustle & Flow", "The Core")
Tara Lipinsky – 41 years old (1982) – Olympic figure skater
Leelee Sobieski – 40 years old (1983) – Actress (TV's "Joan of Arc", "Uprising", movies "Eyes Wide Shut", "The Glass House", "Deep Impact")
Kate Upton – 31 years old (1992) – Actress, model ("Tower Heist", "The Other Woman"). Born in St. Joseph, MI.
TODAY IS:
International Yarn Bombing Day
For additional information check out websites like: www.on-this-day.com, www.born-today.com, www.famousbirthdays.com, www.daysoftheyear.com, and www.nationaldaycalendar.com.