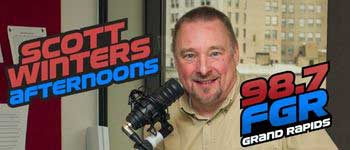 A quick look at Today in History, check out some Celebrity Birthdays, and find out what Days of the Year to celebrate.
TODAY IN HISTORY:
1776 – In America, the Continental Congress formed a committee to draft a Declaration of Independence from Britain.
1805 – A fire consumed large portions of Detroit in the Michigan Territory.
1889 – The Washington Business High School opened in Washington, DC. It was the first school devoted to business in the U.S.
1895 – Charles E. Duryea received the first U.S. patent granted to an American inventor for a gasoline-driven automobile.
1919 – Sir Barton became the first horse to capture the Triple Crown when he won the Belmont Stakes in New York, NY.
1927 – Charles A. Lindberg was presented the first Distinguished Flying Cross.
1930 – William Beebe dove to a record-setting depth of 1,426 feet off the coast of Bermuda. He used a diving chamber called a bathysphere.
1935 – Inventor Edwin Armstrong gave the first public demonstration of FM broadcasting in the U.S. at Alpine, NJ.
1936 – The Presbyterian Church of America was formed in Philadelphia, PA.
1947 – The U.S. government announced an end to sugar rationing.
1950 – Ben Hogan returned to tournament play after a near fatal car accident. He won the U.S. Open.
1955 – Eighty-three spectators were killed and at least 100 were injured after an Austin-Healey and a Mercedes Benz collided at the 24 Hours of Le Mans. It was the deadliest accident ever in motorsports.
1962 – Frank Morris, John Anglin, and Clarence Anglin allegedly became the only prisoners to ever escape from the prison on Alcatraz Island.
1963 – Dr. Martin Luther King Jr. was arrested in Florida for trying to integrate restaurants.
1963 – Alabama Gov. George Wallace allowed two black students to enroll at the University of Alabama.
1972 – Hank Aaron tied the National League record for 14 grand-slam home runs in a career.
1973 – After a ruling by the Justice Department of the State of Pennsylvania, women were licensed to box or wrestle.
1981 – The first major league baseball player's strike began. It would last for two months.
1982 – Steven Spielberg's movie "E.T.: The Extra-Terrestrial" opened in theaters nationwide.
1986 – The movie "Ferris Beuller's Day Off", starring Matthew Broderick, premiered in theaters.
1990 – The U.S. Supreme Court struck down a law that would prohibit the desecration or burning of the American Flag.
1993 – The U.S. Supreme Court ruled that people who commit "hate crimes" could be sentenced to extra punishment. The court also ruled in favor of religious groups saying that they indeed had a constitutional right to sacrifice animals during worship services.
1993 – Steven Spielberg's movie "Jurassic Park" opened in theaters.
1998 – Amazon.com expanded its product line from books only to compact discs as well.
1998 – Compaq Computer paid $9 billion for Digital Equipment Corporation in the largest high-tech acquisition.
1998 – Mitsubishi of America agreed to pay $34 million to end the largest sexual harassment case filed by the U.S. government. The federal lawsuit claimed that hundreds of women at a plant in Normal, IL, had endured groping and crude jokes from male workers.
2001 – The reality TV show "Fear Factor" debuted on NBC.
2001 – Oklahoma City bomber Timothy McVeigh was executed in Indiana.
2002 – The FOX television series "American Idol" debuted. The show featured judges Randy Jackson, Paula Abdul and Simon Cowell.
2004 – The movie "Napoleon Dynamite" was released in theaters.
2004 – A remake of the 1975 movie "The Stepford Wives", starring Nicole Kidman and Matthew Broderick, premiered in theaters.
2012 – TV's "Good Morning America" host Robin Roberts told viewers she had a rare blood disease and that her sister, WWLTV anchor SallyAnn Roberts, would be her bone marrow donor.
2018 – 3 World Trade Center officially opened.
BIRTHDAYS:
Christina Crawford – 83 years old (1939) – Author, Joan Crawford's embittered adopted daughter ("Mommie Dearest")
Jackie Stewart – 83 years old (1939) – Racing driver, team owner
Adrienne Barbeau – 77 years old (1945) – Actress (TV's "Maude", movies "The Fog", "The Cannonball Run", "Escape From New York", "Back to School", "Swamp Thing")
Henry Cisneros – 75 years old (1947) – Politician, businessman, United States Secretary of Housing and Urban Development (1993-1997)
Frank Beard – 73 years old (1949) – Drummer (ZZ Top)
Ingrid Newkirk – 73 years old (1949) – Founder of PETA
George Willig – 73 years old (1949) – Known as "the human fly" or "the spiderman," known for climbing the South Tower of the World Trade Center on May 26, 1977
Pancho Carter – 72 years old (1950) – Race car driver
Donnie Van Zant – 70 years old (1952) – Vocalist, singer (.38 Special)
Peter Bergman – 69 years old (1953) – Actor (TV's "All My Children", "Young and the Restless")
Greta Van Susteren – 68 years old (1954) – News anchor
Joe Montana – 66 years old (1956) – Football player
Hugh Laurie – 63 years old (1959) – Actor, musician (TV's "House M.D.", "Veep", movie "Stuart Little")
Dr. Mehmet Oz – 62 years old (1960) – Talk show host (TV's "Dr. Oz")
Peter Dinklage – 53 years old (1969) – Actor (TV's "Game of Thrones")
Dan Lavery – 53 years old (1969) – Musician (Tonic)
Joshua Jackson – 44 years old (1978) – Actor (TV's "Dawson's Creek", "The Affair", "Fringe", movies "Shutter", "The Mighty Ducks" and its two sequels)
Diana Taurasi – 40 years old (1982) – Basketball player
Shia LaBeouf – 36 years old (1986) – Actor ("Transformers" movies, "Lawless", "Wall Street: Money Never Sleeps", "Nymphomaniac", "Eagle Eye", "Indiana Jones and the Kingdom of the Crystal Skull", "Disturbia", "Bobby", "Holes", TV's "Even Stevens")
TODAY IS:
International Yarn Bombing Day
International Young Eagles Day
National German Chocolate Cake Day
National Making Life Beautiful Day
For additional information check out websites like: www.on-this-day.com, www.born-today.com, www.famousbirthdays.com, www.daysoftheyear.com, and www.nationaldaycalendar.com.