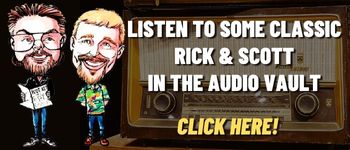 A quick look at Today in History, check out some Celebrity Birthdays, and find out what Days of the Year to celebrate.
TODAY IN HISTORY:
1789 – Ice cream was served to General George Washington by Mrs. Alexander Hamilton.
1825 – Walter Hunt patented the safety pin. Hunt then then sold the rights for $400.
1884 – The world's first roller coaster opened at Coney Island in Brooklyn, NY. It was called the "Gravity Pleasure Switchback Railway" and cars traveled at a speed of 6 miles per hour.
1866 – The 14th Amendment to the U.S. Constitution was passed by Congress. It was ratified on July 9, 1868. The amendment was designed to grant citizenship to, and protect the civil liberties of, recently freed slaves. It did this by prohibiting states from denying or abridging the privileges or immunities of citizens of the United States, depriving any person of his life, liberty, or property without due process of law, or denying to any person within their jurisdiction the equal protection of the laws.
1888 – Congress created the Department of Labor.
1912 – Captain Albert Berry made the first successful parachute jump from an airplane in Jefferson, MS.
1920 – The U.S. Post Office Department ruled that children may not be sent by parcel post.
1922 – Charlie Osborne started the longest attack of hiccups. He hiccuped over 435 million times before stopping. He died in 1991, 11 months after his hiccups ended.
1924 – The Detroit Tigers lost to the New York Yankees after Tiger pitcher Bert Cole hit Bob Meusel with a pitch. The resulting riot by the 18,000 fans caused a Tiger forfeit.
1927 – Charles Lindbergh was honored with a ticker-tape parade in New York, NY.
1927 – For the first time, an American Flag was displayed from the right hand of the Statue of Liberty.
1944 – Marvin Camras patented the wire recorder.
1948 – Babe Ruth's #3 was retired as he made his final appearance at Yankee Stadium.
1966 – The landmark "Miranda v. Arizona" decision was issued by the U.S. Supreme Court, which obligates policemen to read arrested persons their constitutional rights.
1967 – President Lyndon Johnson nominated Solicitor-General Thurgood Marshall, a grandson of slaves, to become the first black Justice of the Supreme Court.
1977 – James Earl Ray, the convicted assassin of Martin Luther King Junior, was recaptured and returned to jail after escaping for three days.
1979 – Sioux Indians were awarded $105 million in compensation for the U.S. seizure in 1877 of their Black Hills in South Dakota.
1983 – The unmanned U.S. space probe Pioneer 10 became the first spacecraft to leave the solar system. It was launched in March 1972. The first up-close images of the planet Jupiter were provided by Pioneer 10.
1988 – The Liggett Group, a cigarette manufacturer, was found liable for a lung-cancer death. They were, however, found innocent by the federal jury of misrepresenting the risks of smoking.
1989 – The Detroit Pistons won their first National Basketball Association title. They beat the L.A. Lakers in four games.
1989 – Jerry Lee Lewis got a star on the Hollywood Walk of Fame.
1989 – President George H.W. Bush exercised his first Presidential veto on a bill dealing with minimum wage.
1994 – A jury in Anchorage, AK, found Exxon Corp. and Captain Joseph Hazelwood to be reckless in the Exxon Valdez oil spill, allowing victims of the oil spill to seek $15 billion in damages.
1997 – Jurors in Oklahoma City, OK sentence terrorist bomber Timothy McVeigh to death for his part in the 1995 Oklahoma City bombings.
2002 – The Detroit Red Wings won their third Stanley Cup in six years, by beating the Carolina Hurricanes 3-1 at Joe Louis Arena to win the Finals in five games. After the game, coach Scotty Bowman announced his retirement.
2005 – Michael Jackson was found not guilty on all 10 counts in his 14 week child molestation trial.
2007 – Kelly Allen Frank, who was arrested in 2005 for a scheme to kidnap David Letterman's son and his nanny and escaped from prison on June 8th, was recaptured.
2017 – The Grand Rapids Griffins won the Calder Cup. The Griffins beat the Syracuse Crunch 4-3 in Game 6 of the Calder Cup Finals in front of a sold-out crowd at Van Andel Arena in Grand Rapids, MI.
2022 – Flooding at Yellowstone National Park swept away a bridge and washed out roads.
BIRTHDAYS:
Malcolm McDowell – 80 years old (1943) – Actor ("A Clockwork Orange", "O Lucky Man", "Easy A", "If…", "Star Trek: Generations")
Dennis Locorriere – 74 years old (1949) – Vocalist, guitarist (Dr. Hook)
Jonathan Hogan – 72 years old (1951) – Actor (TV's "Ryan's Hope", "As the World Turns", "One Life to Live")
Stellan Skarsgård – 72 years old (1951) – Actor ("Breaking the Waves", "Good Will Hunting", "Pirates of the Caribbean: Dead Man's Chest", "Pirates of the Caribbean: At World's End", "Mamma Mia!", "The Girl With the Dragon Tattoo", "The Hunt for Red October", "Thor", "The Avengers", "Thor: The Dark World", "Avengers: Age of Ultron")
Richard Thomas – 72 years old (1951) – Actor (Played John-Boy on TV's "The Waltons")
Tim Allen – 70 years old (1953) – Comedian, actor (TV's "Home Improvement", "Last Man Standing", "Toy Story" movies, "Pure Michigan" TV ads)
Ally Sheedy – 61 years old (1962) – Actress ("High Art", "St. Elmo's Fire", "The Breakfast Club", "Oxford Blues")
Hannah Storm – 61 years old (1962) – Television host
Jamie Walters – 54 years old (1969) – Actor, singer (TV's "Beverly Hills 90210", "The Heights", song "How Do You Talk to an Angel")
Rivers Cuomo – 53 years old (1970) – Lead vocalist, guitarist (Weezer)
Steve-O – 49 years old (1974) – Actor (TV & movies "Jackass")
Ethan Embry – 45 years old (1978) – Actor ("Vegas Vacation", "Eagle Eye", "Can't Hardly Wait", "Once Upon a Time", TV's "Brotherhood", "Grace And Frankie")
Chris Evans – 42 years old (1981) – Actor ("The Losers", "Street Kings", "The Nanny Diaries", "Fantastic Four" and its sequel, "Cellular", "Not Another Teen Movie")
Sarah Schaub – 40 years old (1983) – Actress ("The Stand", "A Home of Our Own", TV's "Promised Land")
Kat Dennings – 37 years old (1986) – Actress (TV's "2 Broke Girls")
Ashley & Mary-Kate Olsen – 37 years old (1986) – Actresses (TV's "Two of a Kind", "So Little Time", "The Adventures of Mary-Kate and Ashley", "Full House")
Lisa Tucker – 34 years old (1989) – Singer (Finished 10th on TV's "American Idol, Season 5")
TODAY IS:
International Albinism Awareness Day
International Axe Throwing Day (I tried axe throwing a few years ago. Here is my blog about my first visit.)
National Kitchen Klutzes of America Day
For additional information check out websites like: www.on-this-day.com, www.born-today.com, www.famousbirthdays.com, www.daysoftheyear.com, and www.nationaldaycalendar.com.