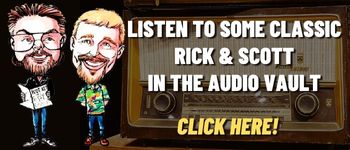 A quick look at Today in History, check out some Celebrity Birthdays, and find out what Days of the Year to celebrate.
TODAY IN HISTORY:
1847 – The cities of New York, NY and Boston, MA were linked by telegraph wires.
1859 – The melody of probably the most often sung song in the world, "Happy Birthday to You", was composed by Mildred J. Hill. She was a school teacher born in Louisville, Kentucky.
1885 – Chichester Bell and Charles S. Tainter applied for a patent for the gramophone. It was granted on May 4, 1886.
1893 – The New York stock market crashed. By the end of the year 600 banks and 74 railroads had gone out of business.
1924 – Democrats offered Mrs. Leroy Springs for vice presidential nomination. She was the first woman considered for the job.
1927 – The U.S. Marines adopted the English bulldog as their mascot.
1929 – Scientists at Bell Laboratories, in New York, NY, revealed a system for transmitting television pictures. The images were of a bouquet of roses and an American flag.
1931 – Igor Sikorsky filed U.S. Patent 1,994,488, which marked the breakthrough in helicopter technology.
1940 – Robert Pershing Wadlow was measured by Dr. Cyril MacBryde and Dr. C. M. Charles. They recorded his height at 8′ 11.1." He was only 22 at the time of his death on July 15, 1940.
1947 – Ford offered workers a pension plan for the first time. The company would contribute twenty million dollars a year to the fund, allowing workers with thirty or more years of service to draw a retirement income of a $100 — three times  the amount that they would be able to get from Social Security alone.
1955 – The state of Illinois enacted the first automobile seat belt legislation.
1966 – The television drama "Dark Shadows" began running on ABC-TV.
1967 – The world's first cash dispenser was installed at Barclays Bank in Enfield, England. The device was invented by John Sheppard-Barron. The machine operated on a voucher system and the maximum withdrawal was $28.
1973 – Former White House counsel John W. Dean told the Senate Watergate Committee about an "enemies list" that was kept by the President Richard Nixon White House.
1974 – President Richard Nixon visited the Soviet Union.
1980 – President Jimmy Carter signed legislation reviving draft registration.
1982 – Space Shuttle Columbia launched from the Kennedy Space Center on the final research and development flight mission.
1984 – The Supreme Court ruled that individual colleges could make their own TV package deals.
1984 – The Federal Communications Commission moved to deregulate U.S. commercial TV by lifting most programming requirements and ending day-part restrictions on advertising.
1985 – Route 66 was officially removed from the United States Highway System. Read about my journey on Route 66 here.
1986 – The movie "Labyrinth" debuted in theaters.
1988 – MCA Records bought Motown Records for $61 million.
1989 – Tom Jones was awarded a star on the Hollywood Walk of Fame.
1991 – Associate Justice Thurgood Marshall resigned from the Supreme Court. He had been appointed in 1967 by President Lyndon Johnson.
1997 – Nicolas Cage and John Travolta traded faces when the movie "Face/Off" opened in theaters.
1998 – An English woman was impregnated with her dead husband's sperm after two-year legal battle over her right to the sperm.
2002 – The Securities and Exchange Commission required companies with annual sales of more than $1.2 billion to submit sworn statements backing up the accuracy of their financial reports.
2002 – ABC aired the last regular episode of the TV game show "Who Wants to Be a Millionaire".
2003 – The National Do Not Call Registry was opened for sign-ups. It was formed to combat unwanted telemarketing calls and administered by the Federal Trade Commission.
2005 – In Alaska's Denali National Park, a roughly 70-million year old dinosaur track was discovered. The track was form by a three-toed Cretaceous period dinosaur.
2007 – Tony Blair resigned as British Prime Minister, a position he had held since 1997.
2008 – The animated movie "WALL-E" debuted in theaters.
2013 – NASA launched the Interface Region Imaging Spectrograph, a space probe to observe the Sun.
BIRTHDAYS:
Shirley Anne Field – 87 years old (1936) – Actress ("The Entertainer")
Bruce Johnston – 81 years old (1942) – Singer (The Beach Boys)
Frank Mills – 81 years old (1942) – Pianist ("Music Box Dancer")
Julia Duffy – 72 years old (1951) – Actress (TV's "Newhart", "Designing Women", "The Mommies")
Isabelle Adjani – 68 years old (1955) – Actress ("Ishtar", "Diabolique")
Lorrie Morgan – 64 years old (1959) – Country singer
Tobey Maguire – 48 years old (1975) – Actor ("The Great Gatsby", "Brothers", the "Spider-Man" movies, "The Good German", "Seabiscuit", "Wonder Boys", "The Cider-House Rules", "Pleasantville", "The Ice Storm")
Khloé Kardashian – 39 years old (1984) – Reality star (TV's "Keeping Up With the Kardashians", "Celebrity Apprentice")
Alanna Masterson – 35 years old (1988) – Actress (TV's "The Walking Dead")
Madylin Sweeten – 32 years old (1991) – Actress (TV's "Everybody Loves Raymond")
Chandler Riggs – 24 years old (1999) – Actor (TV's "The Walking Dead")
TODAY IS:
Industrial Workers of the World Day
Micro, Small and Medium Enterprises Day
For additional information check out websites like: www.on-this-day.com, www.born-today.com, www.famousbirthdays.com, www.daysoftheyear.com, and www.nationaldaycalendar.com.