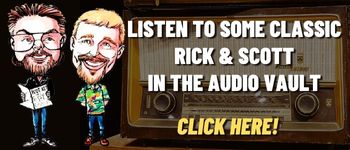 A quick look at Today in History, check out some Celebrity Birthdays, and find out what Days of the Year to celebrate.
TODAY IN HISTORY:
1784 – Congress formally created the United States Army to replace the disbanded Continental Army. On June 14, 1775, the Second Continental Congress had created the Continental Army for purposes of common defense and this event is considered to be the birth of the United States Army.
1800 – John Adams moved to Washington, DC. He was the first President to live in what later became the capital of the United States.
1851 – The New York Knickerbockers became the first baseball team to wear uniforms.
1856 – Cullen Whipple patented the screw machine.
1888 – "Casey at the Bat", the poem by Ernest Lawrence Thayer, was first published in the San Francisco Examiner.
1932 – Lou Gehrig set a major league baseball record when he hit four consecutive home runs.
1943 – Hurley Smith, of Bellaire, Michigan, patented the Pocket Protector.
1956 – The city of Santa Cruz, CA, officially banned rock and roll music at public gatherings. Calling it "detrimental to both the health and morals of our youth and community." The unpopular ban was rescinded a few months later.
1959 – The first class graduated from the Air Force Academy in Colorado Springs, CO.
1964 – The Rolling Stones debuted on U.S. television on the TV show "Hollywood Palace", hosted by Dean Martin.
1964 – Governor George Romney signed a bill that made it a requirement to have photographs on Michigan Driver's Licenses.
1965 – Edward White became the first American astronaut to do a "space walk" when he left the Gemini 4 capsule.
1965 – James McDivitt became the first Astronaut from Michigan to travel into Space.
1970 – Har Gobind Khorana and colleagues announced the first synthesis of a gene from chemical components.
1980 – The NBA Board of Governors voted to make the 3-point goal a permanent part of pro basketball.
1982 – Elvis Presley's mansion in Memphis, TN, "Graceland", opened as a tourist attraction.
1982 – Mike Ilitch purchased the Detroit Red Wings.
1988 – The movie "Big", starring Tom Hanks, debuted in theaters.
1991 – Willie Nelson began selling his "Who'll Buy My Memories – The IRS Tapes" album through phone orders. It was later released in stores. The album was made up of songs that had been seized by the government and would go towards paying off his $16 million tax bill.
1992 – President Bill Clinton appeared on TV's "The Arsenio Hall Show" and played his saxophone.
1994 – The movie "Renaissance Man", directed by Penny Marshall and starring Danny DeVito, Gregory Hines, James Remar and Cliff Robertson, premiered in theaters.
1999 – Dennis Muren received a star on the Hollywood Walk of Fame.
2001 – HBO's "Six Feet Under" debuted on television.
BIRTHDAYS:
Ian Hunter – 84 years old (1939) – Singer (Mott the Hoople)
Penelope Wilton – 77 years old (1946) – Actress (Played Isobel Crawley on the ITV drama "Downton Abbey")
Too Slim – 75 years old (1948) – Musician (Riders in the Sky). Born in Grand Rapids, MI.
Suzi Quatro – 73 years old (1950) – Singer. Born in Detroit, MI.
Jill Biden – 72 years old (1951) – First Lady of the United States.
Deniece Williams – 72 years old (1951) – Singer ("Let's Hear It for the Boy")
Dan Hill – 69 years old (1954) – Singer ("Sometimes When We Touch")
Scott Valentine – 65 years old (1958) – Actor (Played Nick on TV's "Family Ties")
Anderson Cooper – 56 years old (1967) – Broadcast journalist
Lalaine – 36 years old (1987) – Actress (TV's "Lizzie McGuire")
Imogen Poots – 34 years old (1989) – Actress ("Need for Speed", "V for Vendetta", "28 Weeks Later", "Greetings From Tim Buckley", "A Long Way Down", TV's "Roadies")
TODAY IS:
Insect Repellent Awareness Day
National Chocolate Macaroon Day
For additional information check out websites like: www.on-this-day.com, www.born-today.com, www.famousbirthdays.com, www.daysoftheyear.com, and www.nationaldaycalendar.com.