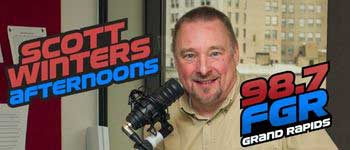 A quick look at Today in History, check out some Celebrity Birthdays, and find out what Days of the Year to celebrate.
TODAY IN HISTORY:
1642 – Georgeana, Massachusetts (now known as York, Maine) became the first incorporated city in the United States.
1692 – In Salem Village, in the Massachusetts Bay Colony, the Salem witch trials began. Four women were the first to be charged.
1781 – The Continental Congress adopted the Articles of Confederation.
1790 – Congress authorized the first U.S. census.
1803 – Ohio became the 17th state.
1847 – The state of Michigan formally abolished capital punishment.
1864 – Louis Ducos de Hauron patented a machine for taking and projecting motion pictures. The machine was never built.
1867 – Nebraska became the 37th state.
1869 – Postage stamps with scenes were issued for the first time.
1872 – Congress authorized the creation of Yellowstone National Park. It was the world's first National Park. More than 4 million people each year visit Yellowstone.
1873 – E. Remington and Sons of Ilion, NY, began the manufacturing the first practical typewriter.
1893 – Electrical engineer Nikola Tesla gave the first public demonstration of radio in St. Louis, MO.
1912 – Captain Albert Berry made the first parachute jump from a moving airplane.
1924 – Disney released the first Alice Comedy entitled "Alice's Day at Sea."
1932 – Charles Augustus Lindbergh Jr., the 22-month-old son of famed aviator Charles and Anne Lindbergh was kidnapped from his nursery on the second floor of their home near Hopewell, NJ. The child was found dead in May.
1936 – The Hoover Dam was completed.
1937 – U.S. Steel raised workers' wages to $5 a day.
1937 – In Connecticut, the first permanent automobile license plates were issued.
1941 – The first FM Radio station in the U.S. began operation in Nashville, TN.
1941 – Joe Simon and Jack Kirby published Captain America Comics #1.
1949 – Joe Louis announced that he was retiring from boxing as world heavyweight boxing champion.
1954 – The United States announced that it had conducted a hydrogen bomb test on the Bikini Atoll in the Pacific Ocean.
1954 – Five U.S. Congressmen were wounded when four Puerto Rican nationalists opened fire from the gallery of the U.S. House of Representatives.
1961 – President John F. Kennedy established The Peace Corps.
1962 – The S.S. Kresge Company opened the nation's first K-mart in Garden City, MI.
1969 – Jim Morrison (The Doors) was arrested and officially charged with lewd and lascivious behavior, indecent behavior, open profanity and public drunkenness in Miami, FL. Morrison was later sentenced. He died while the sentence was under appeal.
1969 – Mickey Mantle announced his retirement from major league baseball.
1971 – A bomb exploded in a restroom in the Senate wing of the Capitol. There were no injuries. A group protesting the Vietnam War (The Weather Underground) claimed responsibility.
1974 – Seven people were indicted in connection with the Watergate break-in. The charge was conspiring to obstruct justice.
1987 – S&H Green Stamps became S&H Green Seals. The stamps were introduced 90 years earlier.
1989 – In Washington, DC, Mayor Marion Barry and the City council imposed a curfew on minors.
1991 – The movie "The Doors", directed by Oliver Stone and starring Val Kilmer as Jim Morrison, debuted.
1995 – Yahoo! was incorporated.
1998 – The movie "Titanic" became the first film to gross over $1 billion worldwide.
1999 – Bertrand Piccard and Brian Jones began their attempt to circumnavigate the Earth in a hot air balloon non-stop. They succeeded on March 20, 1999.
2003 – In New York, NY, a $250,000 Salvador Dali sketch was stolen from a display case in the lobby at Rikers Island jail. On June 17, 2003, it was announced that four corrections officers had surrendered and pleaded innocent in connection to the theft.
2003 – Approximately 180,000 personnel from 22 different organizations around the government became part of the Department of Homeland Security. Management of the U.S. Customs Service and the U.S. Secret Service moved to the U.S. Department of Homeland Security. This completed the largest government reorganization since the beginning of the Cold War.
2003 – Khalid Shaikh Mohammed was captured by CIA and Pakistani agents near Islamabad. He was the suspected mastermind behind the terrorist attacks on the United States on September 11, 2001.
2006 – The English-language Wikipedia reached it's one millionth article — the Jordanhill railway station.
2007 – A 23 year old South Carolina middle school teacher was arrested for allegedly having sex with at least five of her male students. Allenna Williams Ward allegedly had sexual encounters with the 14 and 15 year old boys from December through February at locations including her classroom, a motel, a park and behind a restaurant.
BIRTHDAYS:
Robert Clary – 96 years old (1926) – Actor (TV's "Hogan's Heroes")
Harry Belafonte – 95 years old (1927) – Singer, actor ("The Banana Boat Song – Day-O", movies "Carmen Jones", "Island in the Sun", "Buck and the Preacher")
Jerry Fisher – 80 years old (1942) – Lead vocalist (Blood Sweat & Tears)
Mike D'Abo – 78 years old (1944) – Lead vocalist (Manfred Mann)
Roger Daltrey – 78 years old (1944) – Lead vocalist (The Who)
Dirk Benedict – 77 years old (1945) – Actor (TV's "The A-Team", "Battlestar Galactica")
Catherine Bach – 68 years old (1954) – Actress (TV's "The Dukes of Hazzard")
Ron Howard – 68 years old (1954) – Producer, actor (TV's "The Andy Griffith Show", "Happy Days", "American Graffiti", directed "A Beautiful Mind", "Frost/Nixon", "The Da Vinci Code", "Apollo 13", "Ransom", "Splash", "Cocoon")
Tim Daly – 66 years old (1956) – Actor (TV's "Wings", "The Fugitive", "Private Practice", "Madam Secretary", movie "Diner")
Nik Kershaw – 64 years old (1958) – Musician, record producer
Bill Leen – 60 years old (1962) – Bass player (Gin Blossoms)
JD Collum – 56 years old (1966) – Actor (TV's "Revenge of the Nerd")
George Eads – 55 years old (1967) – Actor (TV's "CSI", "MacGyver")
Javier Bardem – 53 years old (1969) – Actor ("No Country for Old Men", "Before Night Falls, "Biutiful", "Skyfall", "Eat Pray Love", "Vicky Cristina Barcelona", "Collateral")
Ryan Peake – 49 years old (1973) – Rhythm guitarist, keyboardist, backing vocalist (Nickelback)
Chris Webber – 49 years old (1973) – Basketball player (Detroit Pistons 2007). Born in Detroit, MI.
Mark-Paul Gosselaar – 48 years old (1974) – Actor (TV's "NYPD Blue", "Saved by the Bell", "Franklin", "Bash")
Jensen Ackles – 44 years old (1978) – Actor (TV's "Supernatural", "Smallville", "Days of Our Lives")
Lupita Nyong'o – 39 years old (1983) – Actress ("12 Years a Slave", "Star Wars: The Force Awakens", "Non-Stop")
Kesha – 35 years old (1987) – Singer
Justin Bieber – 28 years old (1994) – Singer
TODAY IS:
National Dadgum That's Good Day
National Peanut Butter Lover's Day
For additional information check out websites like: www.on-this-day.com, www.born-today.com, www.famousbirthdays.com, www.daysoftheyear.com, and www.nationaldaycalendar.com.