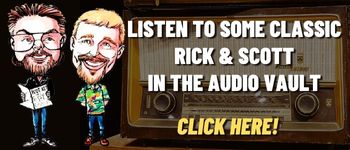 A quick look at Today in History, check out some Celebrity Birthdays, and find out what Days of the Year to celebrate.
TODAY IN HISTORY:
1791 – Samuel Mulliken became the first person to receive more than one patent from the U.S. Patent Office.
1824 – The U.S. War Department created the Bureau of Indian Affairs. Seneca Indian Ely Parker became the first Indian to lead the Bureau.
1861 – A Confederate Convention was held in Montgomery, AL, where a new constitution was adopted.
1901 – U.S. Steel was formed when industrialist J.P. Morgan purchased Carnegie Steep Corp. The event made Andrew Carnegie the world's richest man.
1904 – After 30 years of drilling, the north tunnel under the Hudson River was holed through to link Jersey City, NJ, and New York, NY.
1930 – Former Boston Red Six pitcher Babe Ruth signed a two year contract with the New York Yankees for $80,000.
1930 – President Howard Taft became the first U.S. President to be buried in the National Cemetery in Arlington, VA.
1964 – U.S. Senator Carl Hayden, of Arizona, broke the record for continuous service in the Senate. He had worked 37 years and seven days.
1966 – In New York, NY, three men were convicted in the assassination of Malcom X.
1969 – Blue jean manufacturer Levi Strauss started selling bell-bottomed jeans.
1978 – Bobby Hull, of the Winnipeg Jets, joined Gordie Howe by getting his 1,000th career goal.
1986 – Popsicle announced its plan to end the traditional twin-stick frozen treat for a one-stick model.
1989 – The Fox TV show "COPS" debuted.
1993 – Janet Reno was unanimously confirmed by the Senate to become the first female Attorney General. She was sworn in the next day.
1997 – Paul McCartney was knighted by Queen Elizabeth II.
1998 – The International Astronomical Union issued an alert that said that a mile-wide asteroid could come very close to, and possibly hit, Earth on Oct. 26, 2028. The next day NASA's Jet Propulsion Laboratory announced that there was no chance the asteroid would hit Earth.
2000 – KISS began their "Farewell Tour". They performed at Van Andel Arena on May 7th of that year.
2002 – Two columns of light were pointed skyward from ground zero in New York, NY, as a temporary memorial to the victims of the terrorist attacks of September 11, 2001.
2009 – Toyota announced that they had sold their one millionth hybrid vehicle. The most popular model was the Prius.
2011 – Apple launched their iPad2 after selling 15 million of the original iPads.
2011 – An earthquake that measured 9.0 in magnitude struck 80 miles east of Sendai, Japan. The quake triggered a tsunami that killed thousands of people. The event also caused the second largest nuclear accident in history and one of only two events to be classified as a Level 7 on the International Nuclear Event Scale.
2020 – The NBA suspended its season after a player tested positive for COVID-19.
2020 – Tom Hanks and Rita Wilson announced they had tested positive for COVID-19 while in Australia.
2020 – The World Health Organization declared the COVID-19 virus a pandemic. President Donald Trump delivered a prime-time address from the Oval Office. He called for a ban on travelers from European countries, other than the United Kingdom, for 30 days.
BIRTHDAYS:
Rupert Murdoch – 92 years old (1931) – Media mogul
Sam Donaldson – 89 years old (1934) – Retired broadcast journalist (ABC)
Nancy Kovack – 88 years old (1935) – Actress (TV's "Star Trek", "Bewitched", "Batman", "I Dream of Jeannie", "Get Smart", "Mannix", movies "Jason and the Argonauts", "Diary of a Madman", "The Outlaws Is Coming", "Sylvia", "Enter Laughing"). Born in Flint, MI.
Tricia O'Neil – 78 years old (1945) – Actress (TV's "Star Trek: The Next Generation", movies "The Gumball Rally", "Are You in the House Alone?", "Brave New World", "Piranha II: The Spawning", "Titanic")
Mark Metcalf – 77 years old (1946) – Actor ("Animal House", TV's "Hill Street Blues", "Buffy the Vampire Slayer")
George Kooymans – 75 years old (1948) – Guitarist, vocalist (Golden Earring)
Bobby McFerrin – 73 years old (1950) – Singer ("Don't Worry, Be Happy")
Jerry Zucker – 73 years old (1950) – Director ("Airplane!", "Naked Gun", "Ghost")
Susan Richardson – 71 years old (1952) – Actress (Played Susan on TV's "Eight is Enough")
Jimmy Fortune – 68 years old (1955) – Country singer (The Statler Brothers)
Cheryl Lynn – 66 years old (1957) – Singer ("Got to Be Real")
Bruce Watson – 62 years old (1961) – Guitarist (Big Country)
Jeffrey Nordling – 61 years old (1962) – Actor (TV's "Once and Again", "24", "Desperate Housewives ")
Alex Kingston – 60 years old (1963) – Actress (TV's "ER", movies "Croupier", "The Cook, the Thief, His Wife & Her Lover")
Wallace Langham – 58 years old (1965) – Actor (TV's "CSI: Crime Scene Investigation")
John Barrowman – 56 years old (1967) – Actor (TV's "Titans", "Central Park West")
Lisa Loeb – 55 years old (1968) – Singer
Terrence Howard – 54 years old (1969) – Actor ("Hustle and Flow", "Pride", "Crash", "Get Rich or Die Tryin'", "Four Brothers", "Love Chronicles", TV's "Empire")
Rami Jaffee – 54 years old (1969) – Keyboardist (Wallflowers, Foo Fighters)
Johnny Knoxville – 52 years old (1971) – Actor (TV's "Jackass", movies "Jackass", "Bad Grandpa", "The Dukes of Hazzard", "Lords of Dogtown", "Walking Tall", "Grand Theft Parsons", "Men in Black II")
Benji Madden – 44 years old (1979) – Lead guitarist, backing vocalist (Good Charlotte)
Joel Madden – 44 years old (1979) – Lead vocalist (Good Charlotte)
David Anders – 42 years old (1981) – Actor (TV's "Once Upon a Time", "The Vampire Diaries", "Heroes", "Alias")
LeToya Luckett – 42 years old (1981) – Singer (Destiny's Child)
Thora Birch – 41 years old (1982) – Actress ("Ghost World", "American Beauty", "Patriot Games")
TODAY IS:
National Funeral Director and Mortician Recognition Day
National Oatmeal Nut Waffles Day
For additional information check out websites like: www.on-this-day.com, www.born-today.com, www.famousbirthdays.com, www.daysoftheyear.com, and www.nationaldaycalendar.com.