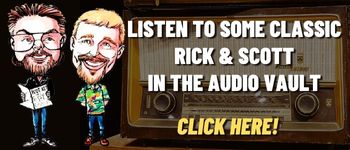 A quick look at Today in History, check out some Celebrity Birthdays, and find out what Days of the Year to celebrate.
TODAY IN HISTORY:
1639 – Harvard University was named for clergyman John Harvard.
1781 – The planet Uranus was discovered by Sir William Herschel.
1852 – "Uncle Sam" debuts as a cartoon character in the New York Lantern. It was drawn by Frank Henry Bellew.
1865 – Jefferson Davis signed a bill authorizing slaves to be used as soldiers for the Confederacy.
1868 – The Senate began the impeachment trial of President Andrew Johnson.
1877 – Earmuffs were patented by Chester Greenwood, who invented them at the age of 15.
1884 – Standard time was adopted throughout the United States.
1901 – Andrew Carnegie announced his retirement from business. He spent the rest of his life giving away his fortune. His net worth was estimated at $300 million.
1911 – The Supreme Court approved corporate tax law.
1918 – Women were scheduled to march in the St. Patrick's Day Parade in New York, NY due to a shortage of men due to wartime.
1925 – WBDC radio in Grand Rapids, MI signed on the air. It later would become WASH and WOOD and shared the dial space.
1930 – The discovery of the planet Pluto was announced. The discovery was made by scientist Clyde Tombaugh at the Lowell Observatory. It was stripped of its "planet" status in 2006.
1933 – Banks in the United States began to re-open after a "holiday" that had been declared by President Theodore Roosevelt.
1942 – Julia Flikke of the Nurse Corps became the first woman colonel in the U.S. Army.
1951 – The comic strip "Dennis the Menace" appeared for the first time in newspapers.
1952 – Park Davis & Company opened the nation's first factory to exclusively produce a synthetic antibiotic (chloromycetin) in Holland, MI.
1957 – Labor leader Jimmy Hoffa was arrested by the FBI on bribery charges.
1961 – Barbie's long-term on-off boyfriend, Ken Carson, first appeared on the scene. He was exhibited by Mattel at a toy fair.
1969 – Apollo 9 astronauts returned to Earth after a mission that included the successful testing of the Lunar Module.
1970 – Digital Equipment Corp. introduced the PDP-11 minicomputer.
1972 – TV's "The Merv Griffin Show" debuted in syndication for Metromedia Television.
1974 – The Senate voted 54-33 to restore the death penalty.
1980 – A jury in Winamac, IN, found Ford Motor Company innocent of reckless homicide in the deaths of three young women that had been riding in a Ford Pinto.
1984 – MTV premiered its weekly "Top 20 Video Countdown" television show.
1987 – Bryan Adams' song "Heat of the Night" became the first commercially released cassette single (cassingle) in the U.S.
1987 – Bob Seger and the Silver Bullet Band received a star on the Hollywood Walk of Fame.
1991 – Exxon agreed to pay $1 billion in fines and for the clean-up of the Alaskan oil spill of the Exxon Valdez.
1997 – The unidentified Phoenix lights were seen over Phoenix, AZ by hundreds of people and millions on television.
2002 – Fox aired "Celebrity Boxing" on television. Among the matches were Tonya Harding beating Paula Jones, Danny Bonaduce defeating Barry Williams and Todd Bridges stopping Vanilla Ice.
2003 – The journal "Nature" reported that footprints, that were 350,000 years old, had been found in Italy made by an upright-walking human.
2005 – Kelly A. Frank was arrested for allegedly plotting to kidnap David Letterman's son, Harry, from the talk show host's ranch in Montana. Letterman had hired Frank as a painter.
2006 – In New York, NY, construction began on the National September 11 Memorial & Museum.
2006 – Scientologist Isaac Hayes, who voiced the character of "Chef" for almost a decade on Comedy Central's "South Park", asked to be released from his contract citing inappropriate ridicule of religious communities.
2008 – On the New York Mercantile Exchange, gold prices hit $1,000 per ounce for the first time.
2012 – "The Hunger Games" movie premiered in theaters.
2012 – After 244 years of publication, Encyclopædia Britannica announced it would discontinue its print edition.
2013 – Jorge Mario Bergoglio of Argentina was announced as the 266th Pope of the Catholic Church. He would be known as Pope Francis.
2020 – President Donald Trump declared a National Emergency over the coronavirus (COVID-19). As much as $50 billion would be spent to fight the illness.
BIRTHDAYS:
Roy Haynes – 98 years old (1925) – Jazz drummer
Neil Sedaka – 84 years old (1939) – Singer, songwriter
William H. Macy – 73 years old (1950) – Actor ("Fargo", "Mr. Holland's Opus", "Boogie Nights", "Pleasantville", "Psycho", "Magnolia", "Jurassic Park 3", "The Cooler", TV's "Shameless")
Robin Duke – 69 years old (1954) – Comedian (TV's "SCTV", "Saturday Night Live", "Schitt's Creek")
Dana Delany – 67 years old (1956) – Actress (TV's "China Beach", "Body of Proof", "Desperate Housewives")
Adam Clayton – 63 years old (1960) – Bass guitarist (U2)
Terence Blanchard – 61 years old (1962) – Jazz trumpeter
Christopher Collet – 55 years old (1968) – Actor ("Firstborn", "The Manhattan Project")
Annabeth Gish – 52 years old (1971) – Actress ("The Celestine Prophecy", "Mystic Pizza", TV's "The Bridge", "Brotherhood", "The West Wing")
Tracy Wells – 52 years old (1971) – Actress (TV's "Mr. Belvedere", "Growing Pains", "Silver Spoons")
Trent Dilfer – 51 years old (1972) – Football player, analyst (ESPN)
Glenn Lewis – 48 years old (1975) – Singer ("Don't You Forget It", "It's Not Fair")
Danny Masterson – 47 years old (1976) – Actor (TV's "That '70s Show", "The Ranch")
Natalie & Nicole Albino – 39 years old (1984) – Singers (Nina Sky)
Emile Hirsch – 38 years old (1985) – Actor ("Taking Woodstock", "Milk", "Into the Wild", "Alpha Dog", "Lords of Dogtown", "Imaginary Heroes", "The Girl Next Door")
TODAY IS:
National Open an Umbrella Indoors Day
For additional information check out websites like: www.on-this-day.com, www.born-today.com, www.famousbirthdays.com, www.daysoftheyear.com, and www.nationaldaycalendar.com.