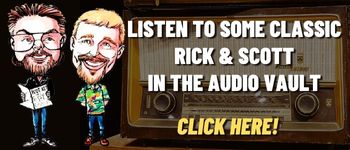 A quick look at Today in History, check out some Celebrity Birthdays, and find out what Days of the Year to celebrate.
TODAY IN HISTORY:
1794 – Eli Whitney received a patent for the cotton gin.
1865 – Brunson Harbor, MI was renamed Benton Harbor.
1900 – U.S. currency went on the gold standard with the ratification of the Gold Standard Act.
1914 – Henry Ford announced the new continuous motion method to assemble cars. The process decreased the time to make a car from 12½ hours to 93 minutes.
1923 – President Warren Harding became the first President to file an income tax report.
1942 – Orvan Hess and John Bumstead became the first in the U.S. to successfully treat a patient, Anne Miller, using penicillin.
1943 – President Franklin D. Roosevelt became the first President to fly in an airplane while in office.
1958 – The Recording Industry Association of America handed out their first gold record award to Perry Como for his song "Catch A Falling Star".
1964 – Jack Ruby was sentenced to death for fatal shooting of accused John F. Kennedy assassin Lee Harvey Oswald in Dallas, TX in front of a live national television audience.
1967 – John F. Kennedy's body was moved from a temporary grave to a permanent one at Arlington National Cemetery.
1979 – The Census Bureau reported that 95% of all Americans were married or would get married.
1980 – Quincy Jones received a star on the Hollywood Walk of Fame on his 47th birthday.
1983 – OPEC agreed to cut its oil prices by 15% for the first time in its 23-year history.
1989 – Imported assault guns were banned in the U.S. under President George H.W. Bush.
1991 – An indictment was unsealed in Los Angeles, CA charging four LAPD officers with beating black motorist Rodney King.
1992 – Farm Aid was attended by about 40,000 people in Irving, TX.
1994 – The Linux kernel version 1.0.0 was released.
1996 – President Bill Clinton committed $100 million for an anti-terrorism pact with Israel to track down and root out Islamic militants.
2002 – A Scottish appeals court upheld the conviction of a Libyan intelligence agent for the 1988 bombing of Pan Am Flight 103. A five-judge court ruled unanimously that Abdel Basset Ali al-Megrahi was guilty of bringing down the plane over Lockerbie, Scotland.
2003 – Robert Blake was released from jail on $1.5 million bail. Blake had been jailed for the murder of his wife Bonny Lee Bakley.
2003 – Israel "Cachao" Lopez received a star on the Hollywood Walk of Fame.
BIRTHDAYS:
Frank Borman II – 95 years old (1928) – United States Air Force pilot, aeronautical engineer, test pilot, NASA astronaut (Commander of Apollo 8)
Sir Michael Caine – 90 years old (1933) – Actor ("Batman Beyond", "The Cider House Rules", "Hannah and Her Sisters", "Alfie", "Sleuth", "Educating Rita", "The Quiet American")
Quincy Jones – 90 years old (1933) – Record producer, songwriter, TV producer
Raymond J. Barry – 84 years old (1939) – Actor ("3 Days to Kill", "Interview with the Assassin", "Dead Man Walking", "Cool Runnings", "Born on the Fourth of July")
Rita Tushingham – 81 years old (1942) – Actress ("A Taste of Honey", "The Leather Boys", "The Knack…and How to Get It", "Doctor Zhivago", "Smashing Time", "An Awfully Big Adventure", "Under the Skin", "Being Julia ")
Michael Martin Murphey – 78 years old (1945) – Singer ("Wildfire", "Carolina in the Pines", "What's Forever For")
Walt Parazaider – 78 years old (1945) – Saxophonist (Chicago)
Steve Kanaly – 77 years old (1946) – Actor (TV's "Dallas")
Billy Crystal – 75 years old (1948) – Actor, comedian ("When Harry Met Sally", "Analyze This", "City Slickers")
Rick Dees – 73 years old (1950) – Radio personality, singer, TV host ("Disco Duck", TV's "Solid Gold", "Into the Night")
Jann Browne – 69 years old (1954) – Singer ("Tell Me Why")
Adrian Zmed – 69 years old (1954) – Actor ("Grease 2", TV's "T.J. Hooker")
Tamara Tunie – 64 years old (1959) – Actress (TV's "Law & Order: Special Victims Unit", "As the World Turns", movie "Flight")
Megan Follows – 55 years old (1968) – Actress (TV's Anne of Green Gables", "Reign")
Michael Bland – 54 years old (1969) – Musician (Soul Asylum, Prince & the New Power Generation)
Kristian Bush – 53 years old (1970) – Musician (Sugarland)
Chris Klein – 44 years old (1979) – Actor ("American Pie" movies, "Election")
Kate Maberly – 41 years old (1982) – Actress ("The Secret Garden")
Taylor Hanson – 40 years old (1983) – Musician (Hanson)
Jamie Bell – 37 years old (1986) – Actor ("Defiance", "Jumper", "King Kong", "Billy Elliot")
TODAY IS:
International Ask a Question Day
International Day of Mathematics
National Learn About Butterflies Day
National Organize Your Home Office Day
National Write Down Your Story Day
For additional information check out websites like: www.on-this-day.com, www.born-today.com, www.famousbirthdays.com, www.daysoftheyear.com, and www.nationaldaycalendar.com.