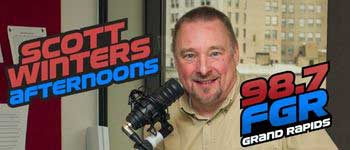 A quick look at Today in History, check out some Celebrity Birthdays, and find out what Days of the Year to celebrate.
TODAY IN HISTORY:
44 BC – Roman Emperor Julius Caesar was stabbed to death by Marcus Junius Brutus, Gaius Cassius Longinus, Decimus Junius Brutus and several other Roman senators on the Ides of March.
1493 – Christopher Columbus returned to Spain after his first trip to the Americas.
1820 – Maine became the 23rd U.S. state.
1867 – Michigan became the first state to tax property to support a university.
1875 – The Roman Catholic Archbishop of New York, NY, John McCloskey, was named the first American cardinal.
1887 – William Alden Smith, of Grand Rapids, was hired to be the first paid Game and Fish Warden in the United States. His salary was $1,200 a year.
1892 – New York State unveiled the new automatic ballot voting machine.
1892 – Jesse W. Reno patented the Reno Inclined Elevator. It was the first escalator.
1906 – Rolls-Royce Limited was incorporated.
1913 – President Woodrow Wilson held the first open Presidential news conference.
1934 – Henry Ford restored the $5 a day wage.
1937 – At the Cook County Hospital in Chicago, IL, the first blood bank that would preserve blood for transfusion by refrigeration was established.
1938 – Oil was discovered in Saudi Arabia.
1945 – "Billboard" magazine began listing a top albums chart. The first #1 artist was "The Nat King Cole Trio."
1954 – CBS television debuted their "Morning Show."
1955 – The U.S. Air Force unveiled a self-guided missile.
1960 – The first underwater park was established as Key Largo Coral Reef Preserve.
1968 – The U.S. mint halted the practice of buying and selling gold.
1971 – CBS television announced the cancellation of "The Ed Sullivan Show".
1972 – The movie "The Godfather" , starring Marlon Brando, opened in theaters.
1972 – Fred Bear became the first person in the Archery Hall of Fame.
1977 – The first episode of the television show "Eight is Enough" and "Three's Company" aired on ABC.
1977 – The U.S. House of Representatives began a 90-day test to determine the feasibility of showing its sessions on television.
1978 – The movie "American Hot Wax" premiered in theaters.
1985 – The first internet domain name is registered to symbolics.com.
1989 – The U.S. Food and Drug administration decided to impound all fruit imported from Chili after two cyanide-tainted grapes were found in Philadelphia, PA.
1989 – The U.S. Department of Veteran's Affairs became the 14th Department in the President's Cabinet.
1990 – The Ford Explorer was introduced to the public.
1998 – On the CBS television news magazine "60 Minutes", former White House employee Kathleen Willey stated in an interview that President Bill Clinton made unwelcome sexual advances toward her in the Oval Office in 1993.
2002 – The animated movie "Ice Age" premiered in theaters.
2002 – In the U.S., Burger King began selling a veggie burger. It was the first veggie burger to be sold nationally by a fast food chain.
2002 – In Texas, Andrea Yates received a life sentence for drowning her five children in a bathtub on June 20, 2001.
2003 – A mysterious viral illness spread across Asia. The World Health Organization names it Severe Acute Respiratory Syndrome, or SARS.
2005 – After a very lengthy trial in Los Angeles, CA, Robert Blake, once the star of the TV show "Baretta", was found not guilty of killing his wife Bonny Lee Bakley.
2010 – At the institution's 25th annual ceremony, Genesis, ABBA, The Hollies, The Stooges and Jimmy Cliff were inducted into the Rock and Roll Hall of Fame.
2019 – Approximately 1.4 million young people in 123 countries went on strike to protest climate change.
BIRTHDAYS:
Judd Hirsch – 87 years old (1935) – Actor (TV's "Taxi", "NUM3ERS", "Dear John", "Delvecchio", movie "Ordinary People")
Jimmy Swaggart – 87 years old (1935) – Televangelist
Phil Lesh – 82 years old (1940) – Bass guitarist (The Grateful Dead)
Mike Love – 81 years old (1941) – Singer (The Beach Boys)
Sly Stone – 79 years old (1943) – Musician (Sly & the Family Stone)
Ry Cooder – 75 years old (1947) – Musician
Craig Wasson – 68 years old (1954) – Actor ("Body Double")
Dee Snider – 67 years old (1955) – Singer (Twisted Sister)
Park Overall – 65 years old (1957) – Actress (TV's "Empty Nest", movies "Biloxi Blues", "Mississippi Burning", "Talk Radio", "In the Family")
Fabio Lanzoni – 63 years old (1959) – Model/pitchman
Terence Trent D'Arby – 60 years old (1962) – Singer ("Wishing Well")
Bret Michaels – 59 years old (1963) – Musician, TV personality (Poison, TV's "Rock My RV", "Rock of Love", winner of "The Celebrity Apprentice 3")
Mark McGrath – 54 years old (1968) – Singer (Sugar Ray, TV's "The Celebrity Apprentice 4")
Mark Hoppus – 50 years old (1972) – Bassist, co-lead vocalist (Blink 182)
Eva Longoria – 47 years old (1975) – Actress (TV's "Desperate Housewives", movies "Over Her Dead Body", "The Heartbreak Kid")
will.i.am – 47 years old (1975) – Musician (Black Eyed Peas)
Joe Hahn – 45 years old (1977) – DJ (Linkin Park)
Kellan Lutz – 37 years old (1985) – Actor ("Twilight" movies)
Caitlin Wachs – 33 years old (1989) – Actress ("Thirteen Days")
TODAY IS:
National Everything You Think is Wrong Day
For additional information check out websites like: www.on-this-day.com, www.born-today.com, www.famousbirthdays.com, www.daysoftheyear.com, and www.nationaldaycalendar.com.