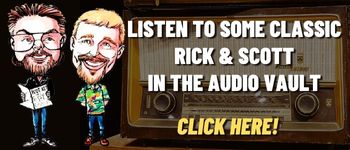 A quick look at Today in History, check out some Celebrity Birthdays, and find out what Days of the Year to celebrate.
TODAY IN HISTORY:
1802 – Congress established the West Point Military Academy in New York, NY.
1847 – Lansing was designated the State Capital of Michigan.
1850 – The novel "The Scarlet Letter," by Nathaniel Hawthorne, was published for the first time.
1867 – The City of Grand Haven, MI was incorporated.
1882 – The Senate approved a treaty allowing the United States to join the Red Cross.
1883 – Susan Hayhurst graduated from the Philadelphia College of Pharmacy to become the first woman pharmacy graduate.
1912 – The Metal Office Furniture Company was organized after Peter Wege moved to Grand Rapids, MI. The company would eventually become known as Steelcase.
1915 – The Federal Trade Commission began operations.
1926 – The first liquid-fuel rocket was launched by physicist Robert H. Goddard at Auburn, MA.
1950 – Congress voted to remove federal taxes on oleo-margarine.
1958 – The Ford Motor Company produced its 50 millionth automobile — the Thunderbird. The company averaged almost a million cars a year since their founding.
1964 – Paul Hornung and Alex Karras were reinstated to the NFL after an 11-month suspension for betting on football games.
1964 – President Lyndon B. Johnson submitted to Congress a $1 billion war on poverty program.
1968 – General Motors produced its 100 millionth automobile — the Oldsmobile Toronado.
1968 – U.S. troops in Vietnam destroyed a village consisting mostly of women and children. The event is known as the My-Lai massacre.
1974 – The new Opryland auditorium in Nashville, TN was dedicated.
1984 – William Buckley, the CIA station chief in Beirut, was kidnapped by gunmen. He died while in captivity.
1985 – Terry Anderson, an Associated Press newsman, was taken hostage in Beirut. He was not released until December 4, 1991.
1988 – Indictments were issued for Lt. Colonel Oliver North, Vice Admiral John Poindexter of the National Security Council, and two others for their involvement in the Iran-Contra affair to defraud the United States.
1993 – In France, ostrich meat was officially declared fit for human consumption.
1994 – In Portland, OR, Tonya Harding pleaded guilty to conspiracy to hinder prosecution for covering up the attack on her skating rival Nancy Kerrigan. As punishment, she was fined $100,000 and banned from amateur figure skating.
1995 – NASA astronaut Norman Thagard became the first American to visit the Russian space station Mir.
1999 – The Dow Jones Industrial Average crossed the 10,000 mark for the first time. By the day's end, the stock market slipped back to 9,939.
1999 – The Recording Industry Association of America (RIAA) presented the first Diamond Awards. The awards are given in recognition of albums and singles that have sold 10 million copies or more. The initial recipients included The Beatles, The Eagles, ZZ Top, Boston, Michael Jackson, Bruce Springsteen, Metallica, Guns n' Roses, AC/DC, Def Leppard, Elton John, Eric Clapton and Pink Floyd.
2020 – Michigan's Governor, Gretchen Whitmer, ordered bars, restaurants, theaters and casinos to close and restricted gatherings to less than 50 people. She also expanded unemployment benefits as the number of infected cases in the state rose to 54.
2020 – The Holland, MI Tulip Time Festival, scheduled for May 2nd-10th, was cancelled.
2020 – Major League Baseball suspended the remainder of Spring Training and delayed the start of the regular season due to COVID-19.
2020 – The Dow Jones Industrial Average plummeted by almost 3,000 points. The single day crash was greater than the one that kicked off the Great Depression.
BIRTHDAYS:
Chuck Woolery – 82 years old (1941) – Game show host (TV's "Wheel of Fortune", "Love Connection", "Lingo", "Scrabble", "The Dating Game", "Greed")
Erik Estrada – 74 years old (1949) – Actor (TV's "CHiPs")
Victor Garber – 74 years old (1949) – Actor ("Godspell", "Assassins", "Lend Me a Tenor", "Titanic", "Argo", TV's "Alias", "Legends of Tomorrow")
Kate Nelligan – 73 years old (1950) – Actress ("The Prince of Tides", "Frankie and Johnny")
Ray Benson – 72 years old (1951) – Country singer (Asleep at the Wheel)
Nancy Wilson – 69 years old (1954) – Singer (Heart)
Bob Ley – 68 years old (1955) – Sports anchor (ESPN, "Outside the Lines")
Flavor Flav – 64 years old (1959) – Rapper (Public Enemy)
Todd McFarlane – 62 years old (1961) – Movie producer, comic book mogul ("Spawn")
Jimmy DeGrasso – 60 years old (1963) – Drummer (Megadeth)
Patty Griffin – 59 years old (1964) – Folk singer
Rodney Peete – 57 years old (1966) – Football player
Lauren Graham – 56 years old (1967) – Actress (TV's "Gilmore Girls," "Parenthood")
Judah Friedlander – 54 years old (1969) – Actor (TV's "30 Rock")
Alan Tudyk – 52 years old (1971) – Actor ("Firefly", "Rogue One: A Star Wars Story")
Brooke Burns – 45 years old (1978) – Actress, game show host (TV's "Baywatch", "Dog Eat Dog")
Wolfgang Van Halen – 32 years old (1991) – Bass guitarist (Van Halen). Son of Eddie Van Halen and Valerie Bertinelli.
TODAY IS:
Absolutely Incredible Kids Day
National Everything You Do Is Right Day
National Freedom of Information Day
National Lips Appreciation Day
For additional information check out websites like: www.on-this-day.com, www.born-today.com, www.famousbirthdays.com, www.daysoftheyear.com, and www.nationaldaycalendar.com.