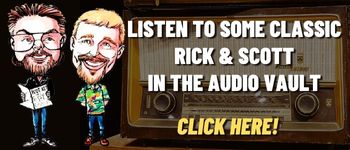 A quick look at Today in History, check out some Celebrity Birthdays, and find out what Days of the Year to celebrate.
TODAY IN HISTORY:
461 – Bishop Patrick, St. Patrick, died in Saul. Ireland celebrates this day in his honor.
1756 – At the Crown and Thistle Tavern in New York, NY, St. Patrick's Day was celebrated for the first time.
1762 – The first St. Patrick's Day parade in America took place.
1808 – St. Patrick's Day was celebrated in Detroit, MI for the first time.
1845 – The rubber band was patented.
1847 – The Michigan state legislature met for the last session in Detroit. They then moved to Lansing.
1868 – The postage stamp cancelling machine was patented.
1884 – In Otay, CA, John Joseph Montgomery made the first manned, controlled, heavier-than-air glider flight in the United States.
1905 – Franklin Roosevelt married Eleanor Roosevelt, who was a distant relative.
1910 – The Camp Fire Girls organization was founded by Luther and Charlotte Gulick. It was formally presented to the public exactly 2 years later.
1917 – America's first bowling tournament for ladies began in St. Louis, MO. Almost 100 women participated in the event.
1930 – Al Capone was released from jail.
1930 – In New York, NY, construction began on the Empire State Building. Excavation of the site began a few months earlier, on January 22.
1931 – The state of Nevada legalized gambling.
1941 – The National Gallery of Art was officially opened in Washington, DC, by President Franklin D. Roosevelt.
1950 – Scientists at the University of California at Berkeley announced that they had created a new radioactive element — element 98. They called it "californium".
1958 – The Vanguard 1 satellite was launched by the U.S.
1972 – President Richard Nixon asked Congress to halt busing in order to achieve desegregation.
1973 – The first American prisoners of war (POWs) were released from the "Hanoi Hilton" in Hanoi, North Vietnam.
1985 – President Ronald Reagan agreed to a joint study with Canada on acid rain.
1997 – The RIAA announced that the Eagles' "Greatest Hits" album had tied Michael Jackson's "Thriller" album as the all-time best-selling record in the United States.
1999 – A panel of medical experts concluded that marijuana had medical benefits for people suffering from cancer and AIDS.
1999 – The International Olympic Committee expelled six of its members in the wake of a bribery scandal.
2000 – The movie "Erin Brockovich", starring Julia Roberts, premiered in theaters. (The real Erin Brockovich wanted Goldie Hawn to play her in the movie.)
2004 – NASA's Messenger became the first spacecraft to enter into orbit around Mercury. The probe took more than 270,000 pictures before it crashed into the surface of Mercury on April 30, 2015.
2005 – Ten baseball players, including homerun kings Mark McGwire and Sammy Sosa, appeared before Congress to answer questions regarding the use of steroids.
2005 – A report in the New England Journal of Medicine warned that childhood obesity could reduce life expectancy by two to five years.
2007 – Mike Modano, of the Dallas Stars, scored his 502nd and 503rd career goals making him the all-time U.S. leader in goal-scoring.
2009 – The iTunes Music Store reached 800 million applications downloaded.
2013 – The largest meteorite, since NASA started observing the Moon in 2005, hit the Moon.
2017 – The live action version of the Disney movie "Beauty and the Beast", starring Emma Watson, debuted in theaters.
2020 – The Grand Rapids, MI Festival of the Arts was cancelled for the first time in five decades due to COVID-19. It had been scheduled for the first weekend in June.
BIRTHDAYS:
John Sebastian – 79 years old (1944) – Singer, songwriter (Lovin' Spoonful, "Welcome Back Kotter" Theme)
Harold Ray Brown – 77 years old (1946) – Drummer, vocalist (War)
Patrick Duffy – 74 years old (1949) – Actor (TV's "Dallas", "Step by Step", "Man From Atlantis", "The Bold and the Beautiful")
Scott Gorham – 72 years old (1951) – Guitarist (Thin Lizzy)
Kurt Russell – 72 years old (1951) – Actor (TV's "Daniel Boone", "The Travels of Jamie McPheeters", movies "The Computer Wore Tennis Shoes", "Elvis", "Silkwood", "Tango and Cash", "Big Trouble in Little China", "Backdraft", "Escape From New York")
Lesley-Anne Down – 69 years old (1954) – Actress (TV's "North and South", "Dallas")
Paul Overstreet – 68 years old (1955) – Country singer ("Daddy's Come Around")
Gary Sinise – 68 years old (1955) – Actor (TV's "C.S.I: NY", movies "Forrest Gump", "Apollo 13", "The Green Mile")
Vicki Lewis – 63 years old (1960) – Actress (TV's "NewsRadio")
Casey Sirmaszko – 62 years old (1961) – Actor ("Back to the Future", "Back to the Future Part II", "Stand By Me", "Young Guns", "Of Mice and Men")
Rob Lowe – 59 years old (1964) – Actor ("St. Elmo's Fire", "Wayne's World", "The Outsiders", "View From the Top", TV's "The Grinder", "Parks and Recreation", "Brothers and Sisters", "Californication", "The West Wing")
Billy Corgan – 56 years old (1967) – Singer (Smashing Pumpkins)
Mathew St. Patrick – 55 years old (1968) – Actor (TV's "Six Feet Under")
Yanic Truesdale – 53 years old (1970) – Actor (TV's "Gilmore Girls")
Melissa Auf der Maur – 51 years old (1972) – Bassist (Hole, Smashing Pumpkins)
Marisa Coughlan – 49 years old (1974) – Actress ("Teaching Mrs. Tingle", "Super Troopers", TV's "Boston Legal")
Olesya Rulin – 37 years old (1986) – Actress ("High School Musical")
Rob Kardashian – 36 years old (1987) – Reality personality (TV's "Keeping Up With the Kardashians")
Katie Ledecky – 26 years old (1997) – Olympic Gold medal Swimmer
TODAY IS:
National Corned Beef and Cabbage Day
For additional information check out websites like: www.on-this-day.com, www.born-today.com, www.famousbirthdays.com, www.daysoftheyear.com, and www.nationaldaycalendar.com.