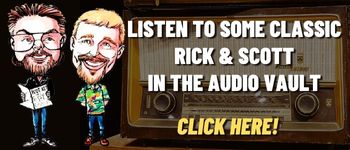 A quick look at Today in History, check out some Celebrity Birthdays, and find out what Days of the Year to celebrate.
TODAY IN HISTORY:
1788 – Almost the entire city of New Orleans, LA, was destroyed by fire. 856 buildings were destroyed.
1790 – Thomas Jefferson reported to President George Washington as the new Secretary of State.
1851 – Yosemite Valley was discovered in California.
1859 – In Philadelphia, PA, the first Zoological Society was incorporated.
1906 – Ohio passed a law that prohibited hazing by fraternities after two fatalities.
1908 – A passenger was carried in a bi-plane for the first time by Henri Farman of France.
1910 – The Senate granted ex-President Theodore Roosevelt a yearly pension of $10,000.
1925 – The state of Tennessee enacted the Butler Act. It was a law that made it a crime for a teacher in any state-supported public school to teach any theory that was in contradiction to the Bible's account of man's creation.
1928 – President Calvin Coolidge gave the Congressional Medal of Honor to Charles Lindbergh for his first trans-Atlantic flight.
1939 – The song "God Bless America" was recorded by Kate Smith.
1946 – The Los Angeles Rams signed Kenny Washington. Washington was the first black player to join a National Football League team since 1933.
1953 – The Lake Michigan car ferry, the S.S. Badger, made its first big lake crossing (from Ludington, MI to Manitowac, WI). The S.S. Badger is still in operation.
1962 – Glen Bell opened the very first Taco Bell restaurant in Downing, CA.
1963 – Alcatraz Island, the federal penitentiary in San Francisco Bay, CA, closed.
1965 – NASA launched Ranger 9, the last in a series of unmanned lunar explorations.
1965 – More than 3,000 civil rights demonstrators, led by the Rev. Martin Luther King Jr., began a march from Selma to Montgomery, AL.
1966 – In New York, NY, demolition work began to clear thirteen square blocks for the construction of the original World Trade Center.
1970 – The first Earth Day proclamation was issued by the Major of San Francisco, CA, Joseph Alioto.
1972 – The Supreme Court ruled that states could not require one year of residency for voting eligibility.
1976 – Singer Claudine Longet, formerly the wife of Andy Williams, shot her boyfriend, world skiing champion Spider Sabich. Sabich had tried to throw her and her three children out of his house. Longet was arrested for manslaughter.
1980 – President Jimmy Carter announced to the U.S. Olympic Team that they would not participate in the 1980 Summer Games in Moscow as a boycott against Soviet intervention in Afghanistan.
1980 – On the TV show "Dallas", Larry Hagman's character, J.R. Ewing, was shot, which led to eight months of speculation over "Who Shot J.R.?".
1982 – The movie "Annie" opened in theaters.
1984 – Part of Central Park in New York, NY, was renamed Strawberry Fields in honor of John Lennon.
1989 – Dick Clark announced that after 33 years he would no longer be hosting the show "American Bandstand".
1989 – "Sports Illustrated" reported allegations tying baseball player Pete Rose to baseball gambling.
1990 – The television show "Normal Life", with Moon Unit & Dweezil Zappa, premiered on CBS.
1990 – Tony Orlando received a star on the Hollywood Walk of Fame
1990 – The television show "Sydney", starring Valerie Bertinelli, premiered on CBS.
1994 – Steven Spielberg won his first Oscars. They were for best picture and best director for "Schindler's List."
1994 – Wayne Gretzky tied Gordie Howe's NHL record of 801 goals.
1994 – Bill Gates of Microsoft and Craig McCaw of McCaw Cellular Communications announced a $9 billion plan that would send 840 satellites into orbit to relay information around the globe.
1995 – The TV show "NewsRadio" debuted on NBC. It ran until May of 1999.
1997 – The movie "Liar, Liar", starring Jim Carrey, premiered in theaters.
1999 – Bertrand Piccard and Brian Jones became the first to circumnavigate the Earth in a hot air balloon.
2000 – Phillip Morris and R.J. Reynolds were found guilty of misrepresenting the danger of cigarettes. A California jury ordered the firms to pay $1.7 million in damages to an ex-smoker dying of cancer and to her husband.
2000 – The Supreme Court ruled 5-4 that the Food and Drug Administration had overstepped its regulatory authority when it attempted to restrict the marketing of cigarettes to youngsters.
2001 – Nintendo released Game Boy Advance.
2005 – After four years, the reality television show "The Osbournes" ended its run on MTV.
2006 – The social media site Twitter was founded.
BIRTHDAYS:
Kathleen Widdoes – 84 years old (1939) – Actress (TV's "As the World Turns")
Marie-Christine Barrault – 79 years old (1944) – Actress ("Cousin Cousine")
Rose Stone – 78 years old (1945) – Singer, keyboardist (Sly & the Family Stone)
Timothy Dalton – 77 years old (1946) – Actor ("The Living Daylights", "Licence to Kill", "Jane Eyre", TV's "Scarlett")
Roger Hodgson – 73 years old (1950) – Singer (Supertramp)
Conrad Lozano – 72 years old (1951) – Bass guitarist (Los Lobos)
Russell Thompkins Jr. – 72 years old (1951) – Singer (The Stylistics)
Sabrina LeBeauf – 65 years old (1958) – Actress (TV's "The Cosby Show")
Gary Oldman – 65 years old (1958) – Actor ("Sid & Nancy", "JFK", "The Dark Knight", "The Dark Knight Rises", "The Fifth Element", "Air Force One", "Lawless", "Batman Begins", "Tinker Tailor Soldier Spy", "Dracula", "RoboCop", "Dawn of the Planet of the Apes")
Robert Sweet – 63 years old (1960) – Drummer (Stryper)
Slim Jim Phantom – 62 years old (1961) – Drummer (The Stray Cats)
Matthew Broderick – 61 years old (1962) – Actor ("Ferris Bueller's Day Off", "Election", "The Lion King", "The Producers")
Rosie O'Donnell – 61 years old (1962) – Comedian, actress, TV host ("A League of Their Own", "Sleepless in Seattle", TV's "The View", "The Rosie O'Donnell Show")
Cynthia Geary – 58 years old (1965) – Actress (TV's "Northern Exposure")
Ananda Lewis – 50 years old (1973) – TV host (TV's "The Insider", "The Ananda Lewis Show", "TRL")
Sonequa Martin-Green – 38 years old (1985) – Actress (TV's "The Walking Dead")
TODAY IS:
National California Strawberry Day
For additional information check out websites like: www.on-this-day.com, www.born-today.com, www.famousbirthdays.com, www.daysoftheyear.com, and www.nationaldaycalendar.com.