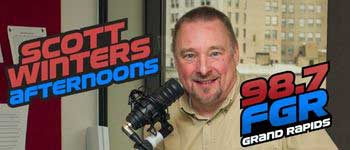 A quick look at Today in History, check out some Celebrity Birthdays, and find out what Days of the Year to celebrate.
TODAY IN HISTORY:
1775 – American revolutionary Patrick Henry declared, "Give me liberty, or give me death!" in Richmond, VA.
1794 – Josiah G. Pierson patented the rivet machine.
1806 – After traveling through the Louisiana Purchase and reaching the Pacific Ocean, explorers Lewis and Clark turned around and began their return journey to the east.
1836 – Franklin Beele invented the coin press.
1839 – "OK" first appeared in print in The Boston Morning Post as an abbreviation for "oll korrect".
1840 – The first successful photo of the Moon was taken.
1857 – Elisha Otis installed the first modern passenger elevator in a public building. It was at the E.V. Haughwout Building  Department Store at 488 Broadway in New York, NY.
1858 – Eleazer A. Gardner patented the cable streetcar.
1861 – John D. Defrees became the first Superintendent of the United States Government Printing Office.
1880 – John Stevens patented the grain crushing mill. This machine increased flour production by 70%.
1901 – Dame Nellie Melba, revealed the secret of her now famous Melba toast.
1903 – The Wright brothers received a patent for an airplane.
1909 – British Lt. Shackleton found the magnetic South Pole.
1909 – Theodore Roosevelt began an African safari sponsored by the Smithsonian Institution and National Geographic Society.
1912 – The Dixie cup was invented.
1921 – Arthur G. Hamilton set a new parachute record when he safely jumped from 24,400 feet.
1922 – The first airplane landed at the U.S. Capitol in Washington, DC.
1950 – The television game show "Beat the Clock" premiered on CBS.
1957 – The U.S. Army sold the last of its homing pigeons.
1965 – America's first two-person space flight took off from Cape Kennedy. The Gemini 3 carried astronauts Virgil I. Grissom and John W. Young.
1970 – Mafia "Boss" Carlo Gambino was arrested for plotting to steal $3 million.
1972 – An Evel Knievel motorcycle stunt went wrong. A bad landing after a jump over 35 cars left the daredevil with 93 broken bones.
1973 – The last airing of game show "Concentration" took place. The show had been on NBC for 15 years.
1981 – The Supreme Court upheld a law making statutory rape a crime for men but not women.
1981 – CBS Television announced their plans to cut back "Captain Kangaroo" to a 30-minute show each weekday morning.
1982 – The TV show "Joanie loves Chachi", a spin-off from "Happy Days", premiered. It only ran for 17 episodes before being cancelled.
1983 – President Ronald Reagan first proposed development of technology to intercept enemy missiles. The proposal became known as the Strategic Defense Initiative and "Star Wars."
1983 – Dr. Barney Clark died after 112 days with a permanent artificial heart.
1984 – A woman from Hazel Park, MI gave birth to day baby boy. It was Michigan's first test-tube baby. Doctors had removed four eggs from the woman, they were fertilized with her husband's sperm, and then one fertile egg was transferred back into the woman for the baby to developed normally.
1987 – The TV soap opera, "The Bold and the Beautiful", debuted.
1989 – In what scientists consider a close call, a 1,000 foot diameter asteroid missed the Earth by merely 500,000 miles.
1989 – Two electro-chemists, Stanley Pons and Martin Fleischman, announced that they had created nuclear fusion in a test tube at room temperature.
1990 – Former Exxon Valdez Captain Joseph Hazelwood was ordered to help clean up Prince William Sound and pay $50,000 in restitution for the 1989 oil spill.
1991 – During his show at London's Wembley Stadium, George Michael was joined onstage by Elton John. Their joint performance of Elton's "Don't Let the Sun Go Down on Me" was recorded and later became a huge worldwide hit.
1994 – Wayne Gretzky broke Gordie Howe's National Hockey League (NHL) career record with his 802nd goal.
1998 – The Supreme Court ruled that term limits for state lawmakers were constitutional.
1998 – The German company Bertelsmann AG agreed to purchase the American publisher Random House for $1.4 billion. The merger created the largest English-language book-publishing company in the world.
1998 – The movie "Titanic" won 11 Oscars at the Academy Awards.
2001 – The Russian orbiting Mir space station was disposed of, breaking up in the atmosphere before plunging into the South Pacific Ocean after its 15-years of use.
2004 – Secretary of State Colin Powell and Defense Secretary Donald Rumsfeld appeared before a federal commission investigating the September 11th, 2001, terrorist attacks.
2010 – President Barack Obama signed the Patient Protection and Affordable Care Act — better known as "Obamacare" into law.
2015 – James Corden replaced Craig Ferguson as host of "The Late Late Show". Tom Hanks and Mila Kunis were the English actor's first guests.
2020 – Michigan Governor Gretchen Whitmer issued a statewide "Stay At Home" order for all non-essential workers to try to combat the coronavirus, or COVID-19. Individuals were only permitted to leave their home or place of residence under very limited circumstances. The order was to remain in place for at least three weeks.
2021 – A container ship ran aground and obstructs the Suez Canal. It was stuck for six days
BIRTHDAYS:
Mark Rydell – 93 years old (1929) – Director ("The Fox", "The Reivers", "Cinderella Liberty", "The Rose", "The River", "For the Boys", "On Golden Pond")
Craig Breedlove – 85 years old (1937) – Race car driver, land speed record holder
Chaka Khan – 69 years old (1953) – Singer ("I Feel For You")
Teresa Ganzel – 65 years old (1957) – Comedienne, actress (TV's "The Tonight Show Starring Johnny Carson" replaced the late Carol Wayne as the Matinee Lady, movie "The Toy")
Amanda Plummer – 65 years old (1957) – Actress ("The Hunger Games: Catching Fire", "Pulp Fiction", "The Fisher King", "The World According to Garp")
Catherine Keener – 63 years old (1959) – Actress ("Capote", "Being John Malkovich", "Begin Again", "Captain Phillips", "Percy Jackson & the Olympians: The Lightning Thief", "Where the Wild Things Are", "Into the Wild", "The 40 Year Old Virgin", "The Interpreter", "Full Frontal", "The Real Blonde")
Hope Davis – 58 years old (1964) – Actress ("About Schmidt", "American Splendor")
Richard Grieco – 57 years old (1965) – Actor ("Heaven or Vegas", "A Night at the Roxbury", TV's "21 Jump Street")
Marin Hinkle – 56 years old (1966) – Actress (TV's "Two and a Half Men", "Once and Again")
John Wayne Bobbitt – 55 years old (1967) – Famous for when his wife, Loreena, cut off his penis.
Randall Park – 48 years old (1974) – Actor (TV's "Fresh Off the Boat", movies "The Interview")
Michelle Monaghan – 46 years old (1976) – Actress (" Kiss Kiss Bang Bang", "Mission: Impossible III", "Gone Baby Gone", "Made of Honor", "Eagle Eye", "Source Code", TV's "True Detectives")
Keri Russell – 46 years old (1976) – Actress (TV's "The Americans", "Felicity", movies "Dawn of the Planet of the Apes", "Bedtime Stories", "August Rush", "Waitress", "Mission: Impossible III", "We Were Soldiers")
Perez Hilton – 44 years old (1978) – Professional gossip
Nicholle Tom – 44 years old (1978) – Actress ("Beethoven", "Beethoven's 2nd", "The Nanny")
TODAY IS:
For additional information check out websites like: www.on-this-day.com, www.born-today.com, www.famousbirthdays.com, www.daysoftheyear.com, and www.nationaldaycalendar.com.