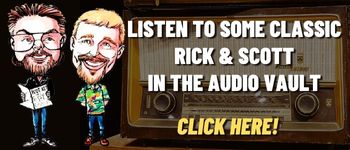 A quick look at Today in History, check out some Celebrity Birthdays, and find out what Days of the Year to celebrate.
TODAY IN HISTORY:
1868 – Metropolitan Life Insurance Company was formed.
1880 – The first "hail insurance company" was incorporated in Connecticut. It was known as Tobacco Growers' Mutual Insurance Company.
1882 – In Berlin, German scientist Robert Koch announced the discovery of the tuberculosis germ (bacillus).
1883 – The first telephone call between New York, NY and Chicago, IL took place.
1900 – Mayor Van Wyck of New York, NY broke the ground for the New York subway tunnel that would link Manhattan and Brooklyn.
1900 – In New Jersey, the Carnegie Steel Corporation was formed.
1904 – The cities of Muskegon and Grand Rapids, MI were hit by tornadoes. Five homes lost their roofs or were torn apart on the lakefront at Harrison Street. In Grand Rapids, ten people were injured when the tornado damaged several barns and a church.
1920 – The first U.S. Coast Guard air station was established at Morehead City, NC.
1936 – The Detroit Red Wings played an NHL Stanley Cup playoff game against the Montreal Maroons. The game combined 60 minutes of regulation play along with 116 minutes, 30 seconds of overtime. The game ended at 2:30 am, with Detroit winning 1-0. The Red Wings  went on to win the series and their first Stanley Cup.
1947 – Congress proposed the limitation of the Presidency to two terms.
1948 – The river gauges on the Grand River at Comstock Park, MI read 17.75 feet. That was the highest reading ever at Comstock Park. Flood stage is 12 ft.
1955 – The first oil drill seagoing rig was put into service.
1958 – Elvis Presley was sworn in as a private in the U.S. Army.
1960 – A U.S. appeals court ruled that the novel "Lady Chatterly's Lover" was not obscene and could be sent through the mail.
1965 – Images from the Ranger 9 lunar probe were broadcast live on network television.
1975 – Muhammad Ali beat Chuck Wepner in 15 rounds to retain his world heavyweight crown.
1980 – The late night news television program "Nightline", with Ted Koppel, premiered on ABC.
1988 – Former national security aides Oliver L. North and John M. Poindexter and businessmen Richard V. Secord and Albert Hakim pleaded innocent to Iran-Contra charges.
1989 – The Exxon Valdez spilled 240,000 barrels (11 million gallons) of crude oil in Alaska's Prince William Sound after it ran aground and ruptured. The captain had been drinking at the time of the accident.
1992 – A Chicago judge ruled in the Milli-Vanilli class-action suit that $3.00 cash rebates would be given to anyone that could prove that they bought the group's music before November 27, 1990 (the date the lip-synching scandal broke).
1995 – The House of Representatives passed a welfare reform package that made the most changes in social programs since the New Deal.
1998 – In Jonesboro, AR, two young boys opened fire at students from woods near a school. Four students and a teacher were killed and 10 others were injured. The two boys were 11 and 13 years old cousins.
1998 – A former FBI agent said papers found in James Earl Ray's car supported a conspiracy theory in the assassination of Rev. Martin Luther King Jr.
1998 – Amway Corp. announced that it had agreed to pay $9 million to settle a lawsuit over the company's use of songs by top artists in videotaped sales pitches.
2001 – Apple Computer Inc's operating system MAC OS X went on sale.
2005 – Sandra Bullock received a star on the Hollywood Walk of Fame.
2005 – The American version of the TV show "The Office" premiered on NBC.
2006 – The Disney Channel premieres a new TV series, "Hannah Montana", starring country singer Billy Ray Cyrus and his 13-year-old daughter Miley.
2020 – Japan announced that the Summer Olympics in Tokyo would be postponed due to COVID-19.
BIRTHDAYS:
Bob Mackie – 84 years old (1939) – Fashion designer
Lee Oskar – 75 years old (1948) – Harmonica player (War)
Nick Lowe – 74 years old (1949) – Singer ("Cruel to Be Kind")
Dougie Thomson – 72 years old (1951) – Bass guitarist (Supertramp)
Robert Carradine – 69 years old (1954) – Actor ("Revenge of the Nerds", "The Lizzie McGuire Movie", "The Big Red One")
Donna Pescow – 69 years old (1954) – Actress ("Saturday Night Fever", TV's "Angie", "Out of This World", "General Hospital")
Kelly LeBrock – 63 years old (1960) – Actress ("Weird Science", "The Woman in Red")
Star Jones – 61 years old (1962) – TV host, legal commentator (TV's "The View")
Lara Flynn Boyle – 53 years old (1970) – Actress (TV's "The Practice", "Twin Peaks", movies "Men in Black 2", "Afterglow", "Threesome", "Wayne's World")
Lauren Bowles – 50 years old (1973) – Actress (TV's "True Blood")
Jim Parsons – 50 years old (1973) – Actor (TV's "The Big Bang Theory")
Alyson Hannigan – 49 years old (1974) – Actress (TV's "Buffy the Vampire Slayer", "How I Met Your Mother", "American Pie" movies)
Peyton Manning – 47 years old (1976) – Football player
Olivia Burnette – 46 years old (1977) – Actress (TV's "The Torkelsons", "Quantum Leap")
Jessica Chastain – 46 years old (1977) – Actress ("The Help", "Zero Dark Thirty", "The Martian", "Interstellar", "Mama", "The Tree of Life")
Keisha Castle-Hughes – 33 years old (1990) – Actress ("The Whale Rider", TV's "Game of Thrones")
TODAY IS:
International Day for Achievers
International Day for the Right to the Truth concerning Human Rights Violations and for the Dignity of Victims
National Chocolate Covered Raisins Day
For additional information check out websites like: www.on-this-day.com, www.born-today.com, www.famousbirthdays.com, www.daysoftheyear.com, and www.nationaldaycalendar.com.