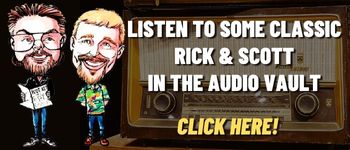 A quick look at Today in History, check out some Celebrity Birthdays, and find out what Days of the Year to celebrate.
TODAY IN HISTORY:
1806 – Construction was authorized on the Great National Pike, better known as the Cumberland Road, becoming the first United States Federal highway.
1848 – Niagara Falls stopped flowing for one day due to an ice jam.
1882 – The Knights of Columbus organization was granted a charter by the State of Connecticut.
1886 – The first batch of Coca Cola was brewed by Atlanta, GA druggist John Pemberton in his backyard. Originally called "Esteemed Brain Tonic and Intellectual Beverage", the sweet, fizzy concoction originally contained cocaine until its nonprescription use was banned in 1904.
1906 – 500,000 U.S. coal miners walked off the job seeking higher wages.
1911 – The M1911 .45 ACP pistol became the official U.S. Army side arm.
1929 – Michigan became the first state in the U.S. to ban the use of fireworks by the general public. (That changed in 2011.)
1943 – Rationing of meat, butter and cheese began in the United States during World War II.
1951 – Julius and Ethel Rosenberg were convicted of conspiracy to commit espionage. They were executed in June 19, 1953.
1961 – The 23rd amendment to the U.S. Constitution was ratified. The amendment gave residents of the District of Columbia the right to vote in Presidential elections.
1962 – Jack Paar made his final appearance on "The Tonight Show" after a 4-1/2 year run.
1971 – A jury in Los Angeles recommended the death penalty for Charles Manson and three female followers for the 1969 Tate-La Bianca murders. The death sentences were later commuted to live in prison because of a California ruling on executions.
1973 – The last U.S. troops left South Vietnam.
1974 – Mariner 10, the U.S. space probe became the first spacecraft to reach the planet Mercury. It was launched on November 3, 1973.
1974 – Eight Ohio National Guardsmen were indicted on charges stemming from the shooting deaths of four students at Kent State University on May 4, 1970. All the guardsmen were later acquitted.
1979 – The Committee on Assassinations Report issued by U.S. House of Representatives stated the assassination of President John F. Kennedy was the result of a conspiracy.
1982 – The television soap opera "Search for Tomorrow" moved from CBS to NBC.
1984 – The NFL's Baltimore Colts loaded their possessions into 15 Mayflower moving trucks in the early morning hours and transferred operations to Indianapolis, IN.
1985 – The animated movie "Care Bears" opened in theaters.
1985 – The movie "Desperately Seeking Susan", starring Madonna, premiered in theaters.
1986 – A court in Rome acquitted six men in a plot to kill the Pope.
1987 – Hulk Hogan took 11 minutes, 43 seconds to pin Andre the Giant in front of 93,136 fans at Wrestlemania III in the Silverdome in Pontiac, MI.
1991 – City officials in Encinitas, CA, warned that children had begun venturing into sewers searching for the Teenage Mutant Ninja Turtles.
1992 – Democratic Presidential front-runner Bill Clinton said "I didn't inhale and I didn't try it again" in reference to when he had experimented with marijuana as a young man.
1993 – Five men are arrested in the fatal bombing of World Trade Center in New York.
1993 – Clint Eastwood won his first Oscars. He won them for "Best Film" and "Best Director" for the film "Unforgiven."
1995 – M&M's announced that voters had chosen blue as the new color to be added to their candy.
1995 – The U.S. House of Representatives rejected a constitutional amendment that would have limited terms to 12 years in the U.S. House and Senate.
1999 – The Dow Jones industrial average closed above the 10,000 mark for the first time, during the height of the internet boom.
2001 – Chuck Sozio of Melroose, MA, won a set of appliances because he had the oldest operating Frigidaire in the United States and Canada. His fridge, made of wood and porcelain, after 77 years was still in operation in his garage.
2002 – The movie "Panic Room", starring Jodi Foster and Kristen Stewart, premiered in theaters.
2007 – U2 singer Bono received an honorary knighthood in Dublin, Ireland from British ambassador David Reddaway on behalf of Queen Elizabeth in recognition of his services to the music industry and for his humanitarian work.
2010 – In Japan, the Tokyo Skytree tower became the tallest structure in Japan when it reached 1,109 feet.
2013 – Students at Michigan Technological University created the world's largest snowball. It was 32.94 feet in circumference and weighed several tons. It was certified by Guinness World Records.
BIRTHDAYS:
Judith Guest – 87 years old (1936) – Author ("Ordinary People", "Second Heaven", "Errands") Born in Detroit, MI
Eric Idle – 80 years old (1943) – Comedian ("Monty Python", films "The Life of Brian", "Monty Python and the Holy Grail")
Terry Jacks – 79 years old (1944) – Singer ("Seasons in the Sun")
Bobby Kimball – 76 years old (1947) – Singer (Toto)
Bud Cort – 75 years old (1948) – Actor ("Harold and Maude", "Brewster McCloud")
Earl Campbell – 68 years old (1955) – Football player
Kurt Thomas – 67 years old (1956) – Olympic gymnast
Christopher Lambert – 66 years old (1957) – Actor ("The Highlander" movies, "Greystoke: The Legend of Tarzan", "Lord of the Apes")
Perry Farrell – 64 years old (1959) – Singer (Jane's Addiction, Porno for Pyros)
Amy Sedaris – 62 years old (1961) – Comedian, actress (TV's "Strangers with Candy")
Elle MacPherson – 59 years old (1964) – Model, actress ("Sirens")
John Popper – 56 years old (1967) – Singer (Blues Traveler)
Lucy Lawless – 55 years old (1968) – Actress (TV's "Xena: Warrior Princess", "Battlestar Gallactica")
Jennifer Capriati – 47 years old (1976) – Tennis player
TODAY IS:
National Lemon Chiffon Cake Day
National Mom and Pop Business Owners Day
National Smoke and Mirrors Day
National Vietnam War Veterans Day
For additional information check out websites like: www.on-this-day.com, www.born-today.com, www.famousbirthdays.com, www.daysoftheyear.com, and www.nationaldaycalendar.com.