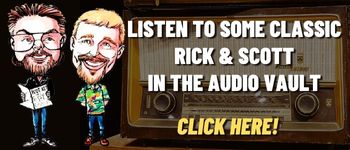 A quick look at Today in History, check out some Celebrity Birthdays, and find out what Days of the Year to celebrate.
TODAY IN HISTORY:
1842 – Dr. Crawford W. Long performed the first operation while his patient was anesthetized with ether.
1858 – Hyman L. Lipman, of Philadelphia, PA, patented a pencil with an attached eraser.
1867 – The U.S. purchased Alaska from Russia for $7.2 million (about 2 cents per acre).
1870 – The 15th amendment, guaranteeing the right to vote regardless of race, was passed by Congress.
1870 – Texas was readmitted to the Union following Reconstruction.
1880 – The Grand Rapids Electric Light and Power Company was incorporated in Grand Rapids, MI.
1909 – The Queensboro Bridge in New York, NY, opened linking Manhattan and Queens. It was the first double decker bridge.
1909 – In Oklahoma, Seminole Indians revolted against meager pay for government jobs.
1939 – The comic book "Detective Comics #27" appeared on newsstands. The comic introduced Batman.
1950 – The invention of the phototransistor was announced.
1950 – The last Marx Brothers movie, "Love Happy", was released.
1964 – The television game show "Jeopardy" debuted on NBC. It was originally hosted by Art Fleming. It has become the longest running game show.
1964 – John Glenn withdrew from the Ohio race for the Senate because of injuries suffered in a fall.
1970 – The television soap opera "Another World – Somerset" debuted on NBC.
1977 – The U.S. Air Force announced it would be closing Kincheloe Air Force Base near Sault Ste. Marie, MI. Personnel and equipment would be transferred to other bases.
1978 – U2, a group of four schoolboys from Dublin, won a talent contest sponsored by the Guinness brewery.
1981 – President Ronald Reagan was shot in the chest and wounded outside a Washington, DC hotel by John W. Hinckley Jr. Two police officers and Press Secretary James Brady were also wounded.
1982 – The Space Shuttle Columbia (STS-3) completed its third and longest test flight after 8 days in space and landed at White Sands Missile Range in New Mexico.
1987 – Vincent Van Gogh's "Sunflowers" was bought for $39.85 million.
1988 – The movie "Beetlejuice", directed by Tim Burton, opened in theaters.
1993 – In the "Peanuts" comic strip, Charlie Brown hit his first home run.
1998 – Rolls-Royce was purchased by BMW in a $570 million deal.
1999 – An Oregon jury ordered Philip Morris to pay $81 million to the family of a lung cancer victim.
2001 – The movie "Spy Kids" debuted in theaters.
2004 – Michael Jackson's teenage accuser testified to the grand jury that was investigating the child molestation case against Jackson.
2009 – The Port Authority of New York and New Jersey confirmed that the new World Trade Center building would be officially known by its legal name of "One World Trade Center".
2014 – The movie "Frozen" became the highest-earning animated film in history.
2017 – SpaceX conducted the world's first reflight of an orbital class rocket.
2020 – The International Olympic Committee announced the postponement of the 2020 Summer Olympic Games due to the COVID pandemic.
BIRTHDAYS:
Peter Marshall – 97 years old (1926) – Game show host (TV's "Hollywood Squares")
John Astin – 93 years old (1930) – Actor (TV's "Addams Family")
Rolf Harris – 93 years old (1930) – Singer ("Tie Me Kangaroo Down, Sport")
Warren Beatty – 86 years old (1937) – Actor ("Bonnie and Clyde", "Heaven Can Wait", "Reds", "Bugsy")
Astrud Gilberto – 83 years old (1940) – Singer ("The Girl from Ipanema")
Graeme Edge – 82 years old (1941) – Drummer (The Moody Blues)
Bobby Wright – 81 years old (1942) – Country singer
Eric Clapton – 78 years old (1945) – Musician (The Yardbirds, Cream, Blind Faith, Derek and the Dominos)
Jim "Dandy" Mangrum – 75 years old (1948) – Lead Singer (Black Oak Arkansas). Born in Benton Harbor, MI.
Lene Lovich – 74 years old (1949) – Singer ("Lucky Number"). Born in Detroit, MI.
Robbie Coltrane – 73 years old (1950) – Actor ("Harry Potter" films, "GoldenEye", "The World Is Not Enough")
Paul Reiser – 67 years old (1956) – Actor, comedian (TV's "Mad About You", movie "Diner")
M.C. Hammer – 61 years old (1962) – Rapper ("U Can't Touch This")
Tracy Chapman – 59 years old (1964) – Singer ("Fast Car", "Give Me One Reason")
Ian Ziering – 59 years old (1964) – Actor (TV's "The Beverly Hills 90210", "Sharknado", "Dancing With the Stars")
Piers Morgan – 58 years old (1965) – TV host, judge ("Britain's Got Talent")
Donna D'Errico – 55 years old (1968) – Actress, Playboy Playmate (TV's "Baywatch")
Celine Dion – 55 years old (1968) – Singer ("My Heart Will Go On")
Mark Consuelos – 52 years old (1971) – Actor (TV's "All My Children")
Norah Jones – 44 years old (1979) – Musician
Jason Dohring – 41 years old (1982) – Actor (TV's "Veronica Mars")
TODAY IS:
National Take a Walk in the Park Day
For additional information check out websites like: www.on-this-day.com, www.born-today.com, www.famousbirthdays.com, www.daysoftheyear.com, and www.nationaldaycalendar.com.