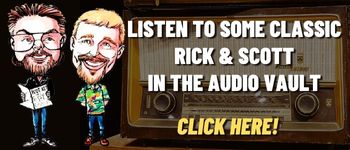 A quick look at Today in History, check out some Celebrity Birthdays, and find out what Days of the Year to celebrate.
TODAY IN HISTORY:
1870 – In Perth Amboy, NJ, Thomas Munday Peterson became the first black to vote in the United States.
1880 – Wabash, IN, became the first town to be completely illuminated with electric light.
1885 – The Binney & Smith Company was founded in New York, NY. The company later became Crayola, LLC.
1889 – In Paris, the Eiffel Tower officially opened.
1900 – The W.E. Roach Company was the first automobile company to put an advertisement in a national magazine. The magazine was the "Saturday Evening Post".
1906 – The Intercollegiate Athletic Association of the United States was founded to set rules in amateur sports. The organization became the National Collegiate Athletic Association in 1910.
1909 – Construction of the RMS Titanic began.
1917 – The U.S. purchased and took possession of the Virgin Islands from Denmark for $25 million.
1918 – For the first time in the U.S., Daylight Saving Time went into effect.
1923 – In New York, NY, the first U.S. dance marathon was held. Alma Cummings set a new world record for dancing 27 hours.
1932 – The Ford Motor Co. debuted its V-8 engine.
1933 – The U.S. Congress authorized the Civilian Conservation Corps to relieve rampant unemployment.
1933 – The "Soperton News" in Georgia became the first newspaper to publish using a pine pulp paper.
1940 – La Guardia airport in New York, NY, officially opened to the public.
1951 – Remington Rand delivered the first UNIVAC I computer to the United States Census Bureau.
1958 – The U.S. Navy formed the atomic submarine division.
1966 – The Soviet Union launched Luna 10, which later became the first space probe to enter orbit around the Moon.
1970 – A Wisconsin group, led by automobile dealer Bud Selig, purchased the bankrupt Seattle Pilots baseball team and moves it to Milwaukee barely in time for the start of the regular season.
1972 – Major League Baseball players went on strike with four days left in spring training, refusing to play exhibition games due to a dispute over pensions. (The walkout would extend into the first week of the season, with most teams losing a half dozen games.)
1976 – A new traffic law went into effect that allowed drivers to make right turns after stopping at a red light. The law was put in place to help conserve fuel.
1976 – The New Jersey Supreme Court ruled that Karen Anne Quinlan could be disconnected from a respirator. Quinlan remained comatose until 1985 when she died.
1980 – President Jimmy Carter deregulated the banking industry.
1984 – The TV show "Lifestyles of the Rich and Famous" hosted by Robin Leach, debuted. The series ran until September of 1995.
1985 – The 200th episode of "The Love Boat" aired on ABC.
1985 – The first WrestleMania, the biggest wrestling event ever from the WWE (then the WWF) took place in Madison Square Garden in New York, NY.
1987 – HBO (Home Box Office) earned its first Oscar for "Down and Out in America".
1989 – Wrestlemania 5, with Hulk Hogan taking on Macho Man Savage, became the largest pay-per-view program in cable TV history.
1992 – The USS Missouri, the last active U.S. Navy battleship, was decommissioned in Long Beach, CA.
1994 – "Nature" magazine announced that a complete skull of Australppithecus afarensis had been found in Ethiopia. The finding is of humankind's earliest ancestor.
1998 – Buddy Hackett received a star on the Hollywood Walk of Fame.
1998 – For the first time in U.S. history the federal government's detailed financial statement was released. This occurred under the Bill Clinton administration.
1999 – The movie "The Matrix", starring Keanu Reeves and Laurence Fishburne, premiered in theaters.
1999 – Model Fabio is hit in the face by a bird, suffering an inch-long cut, during a promotional ride of a rollercoaster at Busch Gardens theme park in Williamsburg, VA.
1999 – The game Rollercoaster Tycoon was released for computers.
2000 – The movie "High Fidelity", starring John Cusack as a record store owner, opened in theaters. The cast included Bruce Springsteen (playing himself in his film acting debut) and Tenacious D's Jack Black.
2004 – Air America Radio launched five stations around the U.S.
2004 – Google Inc. announced that it would be introducing a free e-mail service called Gmail.
2004 – In Fallujah, Iraq, four American private military contractors, working for Blackwater USA, were killed after being ambushed.
2005 – Terri Schiavo, 41, dies two weeks after doctors remove her feeding tube in response to a court ruling. She had been in a vegetative state since 1990. Her case provoked fierce wrangling in the United States and raised fundamental legal, ethical and scientific questions.
2016 – Apple released the iPhone SE.
2016 – NASA astronaut Scott Kelly and Roscosmos cosmonaut Mikhail Komienko returned to Earth after a yearlong mission on the International  Space Station.
BIRTHDAYS:
William Daniels – 96 years old (1927) – Actor (TV's "St. Elsewhere," voice of KITT on "Knight Rider")
Richard Chamberlain – 89 years old (1934) – Actor ("The Bourne Identity", TV's "Doctor Kildare", "Shogun", "The Thorn Birds", "Wallenberg")
Shirley Jones – 89 years old (1934) – Singer, Actress (TV's "The Partridge Family", movie "Elmer Gantry")
Herb Alpert – 88 years old (1935) – Musician (Herb Alpert & the Tijuana Brass)
Christopher Walken – 80 years old (1943) – Actor ("The Deerhunter," "Pulp Fiction", "Catch Me If You Can", "Seven Psychopaths", "Wedding Crashers", "Man on Fire", "Hairspray", "The Prophecy", "King of New York")
Mick Ralphs – 79 years old (1944) – Guitarist, songwriter (Bad Company, Mott the Hoople)
Gabe Kaplan – 78 years old (1945) – Actor, comedian, professional poker player (TV's "Welcome Back Kotter")
Al Gore – 75 years old (1948) – Vice President under President Bill Clinton 1993-2001
Rhea Perlman – 75 years old (1948) – Actress (TV's "Cheers")
Ed Marinaro – 73 years old (1950) – Football player, actor (TV's "Hill Street Blues")
Angus Young – 68 years old (1955) – Guitar player (AC/DC)
Marc McClure – 66 years old (1957) – Actor ("Freak Friday")
William McNamara – 58 years old (1965) – Actor ("Texasville", "Stella", "Copycat", "Surviving the Game", "Stealing Home")
Ewan McGregor – 52 years old (1971) – Actor ("Star Wars" movie series, "Moulin Rouge", "Trainspotting", "Down With Love", "Velvet Goldmine", "Black Hawk Down", "The Ghost Writer", "The Impossible")
Jessica Szohr – 38 years old (1985) – Actress (TV's "Gossip Girl")
TODAY IS:
International Transgender Day of Visibility
National Clams on the Half Shell Day
National Cream Cheese Frosting Day
Take Down Tobacco National Day of Action
For additional information check out websites like: www.on-this-day.com, www.born-today.com, www.famousbirthdays.com, www.daysoftheyear.com, and www.nationaldaycalendar.com.