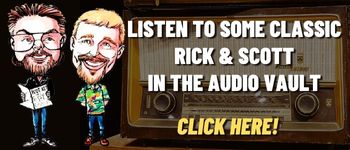 A quick look at Today in History, check out some Celebrity Birthdays, and find out what Days of the Year to celebrate.
TODAY IN HISTORY:
1836 – Samuel Colt patented the first production-model revolver, the .34-caliber.
1845 – Congress appropriated $30,000 to ship camels to the western U.S.
1868 – The Senate was organized into a court of impeachment to decide charges against President Andrew Johnson.
1872 – George Westinghouse patented the air brake.
1910 – In Philadelphia, PA, 60,000 people left their jobs to show support for striking transit workers.
1922 – "Annie Oakley" (Phoebe Ann Moses) broke all existing records for women's trap shooting. She hit 98 out of 100 targets.
1924 – Frank Caruana of Buffalo, NY, became the first bowler to roll two perfect games in a row.
1933 – President Franklin D. Roosevelt ordered a four-day bank holiday, closing all banks and freezing all financial transactions, in order to stop large amounts of money from being withdrawn from banks.
1934 – In Amarillo, TX, the first Mother's-In-Law Day was celebrated.
1956 – The Supreme Court affirmed the ban on segregation in public schools.
1957 – Kitty Carlisle made her first appearance on TV's "To Tell the Truth".
1960 – Elvis Presley was honorably discharged from the Army.
1963 – The Hula Hoop was patented.
1971 – While in Belfast, the band Led Zeppelin played "Stairway to Heaven"for the first time.
1976 – One of the worst ice storms in history hit Wisconsin and Lower Michigan. From 2-5″ of ice built up on trees and power lines. Many people power for as long as ten days.
1977 – President Jimmy Carter appeared on "CBS News" with Walter Cronkite for the first "Dial-a-President" radio talk show.
1979 – The Voyager 1 spacecraft had its closest approach to Jupiter at 172,000 miles.
1984 – The U.S. Supreme Court ruled that cities had the right to display the Nativity scene as part of their Christmas display.
1985 – The TV show "Moonlighting", starring Bruce Willis and Cybill Shepherd, premiered.
1993 – Sprinter Ben Johnson was banned from racing for life by the Amateur Athletic Association after testing positive for banned performance-enhancing substances for a second time.
1994 – Grace Slick was arrested for pointing a shotgun at police in her home.
1997 – Chuck Niles received a star on the Hollywood Walk of Fame.
1998 – NASA announced that an orbiting craft had found enough water on the moon to support a human colony and rocket fueling station.
1998 – It was announced that Air Force Lt. Col. Eileen Collins would lead crew of the Space Shuttle Columbia on a mission to launch a large X-ray telescope. She was the first woman to command a Space Shuttle mission.
2002 – MTV began airing the reality television show "The Osbournes" that followed the daily activities of Ozzy Osbourne and his family.
2004 – Martha Stewart was found guilty on all four counts in her obstruction of justice trial.
2010 – Tim Burton's version of "Alice in Wonderland" premiered in theaters.
2019 – According to Forbes, Kylie Jenner was named the world's youngest-ever billionaire at the age of 21.
BIRTHDAYS:
James B. Sikking – 89 years old (1934) – Actor (TV's "Hill Street Blues", "Doogie Howser, M.D.", "Brooklyn South", movies "The Competition", "Outland", "Up the Creek", "Star Trek III: The Search for Spock", "Point Blank")
Paul Evans – 85 years old (1938) – Singer ("Seven Little Girls Sitting in the Backseat")
Fred Williamson – 85 years old (1938) – Football player, actor ("Three the Hard Wa", "Take a Hard Ride", "One Down, Two to Go", "Original Gangstas", "On the Edge")
Samantha Eggar – 84 years old (1939) – Actress ("The Collector", "Doctor Dolittle", "The Molly Maguires", "The Dead Are Alive", "The Uncanny", "The Brood")
Murray Head – 77 years old (1946) – Actor, singer ("One Night in Bangkok")
Michael Warren – 77 years old (1946) – Actor (TV's "Hill Street Blues", "City of Angels")
Eddie Hodges – 76 years old (1947) – Actor ("A Hole in the Head", "The Adventures of Huckleberry Finn", songs "I'm Gonna Knock on Your Door", "Girls, Girls, Girls")
Eddy Grant – 75 years old (1948) – Singer ("Electric Avenue")
Alan Clark – 71 years old (1952) – Keyboardist (Dire Straits)
Marsha Warfield – 69 years old (1954) – Actress, comedian (TV's "Night Court", "Empty Nest")
Penn Jillette – 68 years old (1955) – Magician (Penn and Teller, TV's "Dancing with the Stars", "Celebrity Apprentice", "All-Star Celebrity Apprentice")
Charlie & Craig Reid – 61 years old (1962) – Musicians (The Proclaimers)
Michael Irvin – 57 years old (1966) – Football player, analyst (Inducted into the Pro Football Hall of Fame in August 2007, TV's Season 9 of "Dancing With the Stars")
John Frusciante – 53 years old (1970) – Musician (Red Hot Chili Peppers)
Kevin Connolly – 49 years old (1974) – Actor (TV's "Entourage", "Unhappily Ever After")
Eva Mendes – 49 years old (1974) – Actress ("Hitch", "The Other Guys", "Bad Lieutenant: Port of Call New Orleans", "The Women", "Ghost Rider", "We Own the Night", "2 Fast 2 Furious")
Niki Taylor – 48 years old (1975) – Model
Paul Konerko – 47 years old (1976) – Baseball player
Jake Lloyd – 34 years old (1989) – Actor ("Star Wars: Episode I – The Phantom Menace")
TODAY IS:
Dissociative Identity Disorder Awareness Day
National Multiple Personality Day
For additional information check out websites like: www.on-this-day.com, www.born-today.com, www.famousbirthdays.com, www.daysoftheyear.com, and www.nationaldaycalendar.com.