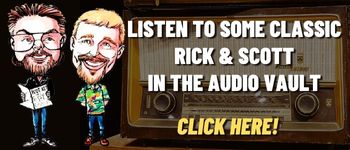 A quick look at Today in History, check out some Celebrity Birthdays, and find out what Days of the Year to celebrate.
TODAY IN HISTORY:
1836 – The thirteen-day siege of the Alamo by Santa Anna and his army ended. The Mexican army of three thousand men defeated the 189 Texas volunteers.
1854 – Several men stole the Pope's Stone from the lapidarium at the Washington Monument.
1857 – The U.S. Supreme Court's Dred Scott decision ruled that blacks could not sue in federal court to be citizens.
1896 – Charles B. King drove the first car in Detroit, MI. (He probably was the first person in Michigan to operate a gasoline power car in public.)
1899 – Aspirin was patented by German researchers Felix Hoffman and Hermann Dreser. Bayer registered "Aspirin" as a trademark.
1912 – Nabisco introduced Oreo cookies in Hoboken, New Jersey. They now come in more than 20 different flavors. If you took all of the Oreos that were ever made and stacked them on top of each other, they would reach the moon and back more than five times.
1947 – The first air-conditioned naval ship, "The Newport News," was launched from Newport News, VA.
1950 – Silly Putty was introduced.
1960 – The United States announced that it would send 3,500 troops to Vietnam.
1964 – New heavyweight champion Cassius Clay, shortly after announcing that he wanted to be known as Cassius X, changes his name to Muhammad Ali.
1967 – President Lyndon B. Johnson announced his plan to establish a draft lottery.
1970 – Charles Manson released an album to help finance his murder defense. The cover of "Lie" is a "Life" magazine cover of Manson, with the "f" deleted.
1973 – President Richard Nixon imposed price controls on oil and gas.
1975 – The Zapruder film of the assassination of President John F. Kennedy was shown for the first time to a national TV audience by Robert J. Groden and Dick Gregory.
1981 – After 19 years, Walter Cronkite signed off for the last time as anchorman of "The CBS Evening News".
1981 – President Ronald Reagan announced a plan to cut 37,000 federal jobs.
1982 – National Basketball Association history was made when San Antonio Spurs beat Milwaukee Bucks 171-166 in three overtime periods to set the record for most points by two teams in a game. That record was then beaten on December 13, 1983 by the Detroit Pistons and the Denver Nuggets when they played to a final score of 186-184
1983 – The United States Football League began its first season of pro football competition.
1990 – Ed Yielding and Joseph T. Vida set the transcontinental speed record flying a SR-71 Blackbird from Los Angeles, CA to Washington, DC in 64 minutes, averaging 2,124 mph.
1992 – After eight seasons, the last episode of "The Cosby Show" aired. The show debuted in September of 1984.
1992 – The computer virus "Michelangelo" began to affect computers.
1998 – The film "The Big Lebowski" opened in theaters.
2001 – The FBI confirmed that it was investigating a kidnapping plot against actor Russell Crowe.
2002 – Independent counsel Robert Ray ended the Whitewater probe, ending the threat of criminal liability for former President Bill Clinton.
2018 – The world's oldest message in a bottle was found in Western Australia. It was thrown from the German ship Paula 132 years earlier.
2020 – The first cancellation of a major event due to COVID-19 — the South by Southwest Conference in Austin, TX.
BIRTHDAYS:
Alan Greenspan – 97 years old (1926) – Federal Reserve chairman (1987-2006)
Joanna Miles – 83 years old (1940) – Actress ("The Glass Menagerie", "The Way We Live Now", "Cross Creek", "Blackout", "Above Suspicion", "Judge Dredd", "Sex and Breakfast", TV's "Star Trek: The Next Generation", "Crossfire Trail")
Ben Murphy – 81 years old (1942) – Actor (TV's "Alias Smith and Jones")
Mary Wilson – 79 years old (1944) – Singer (The Supremes)
Hugh Grundy – 78 years old (1945) – Drummer (The Zombies)
David Gilmour – 77 years old (1946) – Guitarist (Pink Floyd)
Kiki Dee – 76 years old (1947) – Singer ("I've Got the Music in Me", "Don't Go Breaking My Heart" with Elton John)
Rob Reiner – 76 years old (1947) – Actor, director (TV's "All in the Family")
Tom Arnold – 64 years old (1959) – Actor, comedian, sports commentator (TV's "Roseanne", "The Best Damn Sports Show Period", movies "Nine Months", "The Stupids", "McHale's Navy", "Animal Factory", "Cradle 2 the Grave", "Mr. 3000", "Happy Endings", "The Great Buck Howard", "Madea's Witness Protection")
D.L. Hughley – 60 years old (1963) – Actor ("The Brothers", TV's "The Hughleys""Weekends With the D.L.", "D.L. Hughley Breaks the News")
Skip Ewing – 59 years old (1964) – Singer
Connie Britton – 56 years old (1967) – Actress (TV's "Nashville", "Friday Night Lights", "Spin City", movies "A Nightmare on Elm Street", "Friday Night Lights")
Moira Kelly – 55 years old (1968) – Actress ("Twin Peaks: Fire Walk with Me", TV's "The West Wing")
Amy Pietz – 54 years old (1969) – Actress (TV's "Caroline in the City", "Cursed", "Rodney", "Aliens in America")
Shaquille O'Neal – 51 years old (1972) – Basketball player, sports analyst
TODAY IS:
Hospitality Workers in HealthCare Day
National White Chocolate Cheesecake Day
For additional information check out websites like: www.on-this-day.com, www.born-today.com, www.famousbirthdays.com, www.daysoftheyear.com, and www.nationaldaycalendar.com.