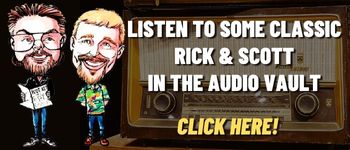 A quick look at Today in History, check out some Celebrity Birthdays, and find out what Days of the Year to celebrate.
TODAY IN HISTORY:
1817 – The New York Stock Exchange was founded.
1855 – A train passed over the first railway suspension bridge at Niagara Falls, NY.
1862 – The Confederate ironclad "Merrimack" was launched.
1887 – Everett Horton patented the telescopic fishing rod.
1894 – A dog license law was enacted in the state of New York. It was the first animal control law in the U.S.
1936 – The Daytona Beach Road Course held its first oval stock car race.
1945 – Phyllis Mae Daley received a commission in the U.S. Navy Nurse Corps. She later became the first African-American nurse to serve duty in World War II.
1946 – In New York, NY, the "Journal American" became the first commercial business to receive a helicopter license.
1948 – The Supreme Court ruled that religious instruction in public schools was unconstitutional.
1959 – Groucho, Chico, and Harpo made their final Marx Brothers TV appearance together.
1965 – The first U.S. combat troops arrived in Vietnam. The U.S. landed about 3,500 Marines in South Vietnam.
1979 – Philips demonstrated the Compact Disc publicly for the first time.
1985 – The Internal Revenue Service (IRS) reported that 407,700 Americans were millionaires. That was more than double the total from just five years prior.
1991 – The movie "New Jack City" premiered, starring Wesley Snipes.
1993 – "Beavis and Butthead" made its series debut on MTV. The series ran for seven seasons, producing 200 episodes and spawning the 1996 feature film "Beavis and Butt-head Do America".
1994 – People in southwest Michigan reported seeing strange lights in the sky south of Holland, MI. The lights were red, white, blue and green. Some reports described them as being like Christmas lights. The lights appeared in a diamond or triangular formation. There were reports of the objects showing up on radar but the sightings have never been explained. Read more about it here.
1998 – Surgeons in China removed two of a 32-year-old farmer's three tongues to allow him to speak and eat normally for the first time in 20 years. The man had grown a second tongue at age five and a third by age 12.
1999 – The Supreme Court upheld the conviction of Timothy McVeigh for the 1995 bombing of a federal building in Oklahoma City, OK.
2001 – The U.S. House of Representatives voted for an across-the-board tax cut of nearly $1 trillion over the next decade.
2009 – The last of the Circuit City stores closed their doors.
2014 – Malaysia Airlines Flight 370, carrying a total of 239 people, disappeared en route from Kuala Lumpur to Beijing
2017 – High winds blew through Michigan, with some wind gusts near 70 mph, blowing down trees and power lines. Consumers Energy reported over 350,000 electric outages in their service area. The storm took down over 9,000 wires and broke more than 1,300 power poles across the state. Many customers were without power for several days.
2019 – The movie "Captain Marvel" was released, starring Brie Larson in the lead role. The movie made over $1.1 billion worldwide. It was the first superhero movie with a woman in the starring role to make over a billion dollars.
BIRTHDAYS:
Dick Hyman – 96 years old (1927) – Jazz pianist, composer
Sue Ane Langdon – 87 years old (1936) – Actress ("A Guide for the Married Man", "The Cheyenne Social Club", "The Rounders", "Roustabout", "Frankie and Johnny")
Susan Clark – 80 years old (1943) – Actress ("Coogan's Bluff", "Colossus: The Forbin Project", TV's "Webster")
Mickey Dolenz – 78 years old (1945) – Singer, musician (The Monkees)
Randy Meisner – 77 years old (1946) – Bassist, vocalist (The Eagles, Poco)
Mike Allsup – 76 years old (1947) – Guitarist (Three Dog Night)
"Little" Peggy March – 75 years old (1948) – Singer ("I Will Follow Him")
Gary Numan – 65 years old (1958) – Singer
Lester Holt – 64 years old (1959) – News anchor ("NBC Nightly News", "Dateline NBC")
Aidan Quinn – 64 years old (1959) – Actor ("Frankenstein", "Legends of the Fall", "Desperately Seeking Susan")
Camryn Manheim – 62 years old (1961) – Actress (TV's "The Practice", "Ghost Whisperer", "The System", "Harry's Law")
Peter Gill – 59 years old (1964) – Drummer (Frankie Goes to Hollywood)
Jason Elam – 53 years old (1970) – Football player
Andrea Parker – 53 years old (1970) – Actress (TV's "ER", "The Pretender", "Less than Perfect", "Desperate Housewives", "Pretty Little Liars")
Boris Kodjoe – 50 years old (1973) – Actor ("Madea's Family Reunion", "The Gospel", "Brown Sugar", TV's "Second Time Around", "Soul Food: The Series")
Freddie Prinze Jr. – 47 years old (1976) – Actor ("Scooby-Doo", "She's All That", "Summer Catch", "I Know What You Did Last Summer", TV's "Freddie")
Hines Ward – 47 years old (1976) – Football player, analyst (TV's "Dancing With the Stars: Season 12", "NBC's Football Night in America")
James Van Der Beek – 46 years old (1977) – Actor (TV's "Dawson's Creek", movies "The Rules of Attraction", "Varsity Blues")
Nick Zano – 45 years old (1978) – Actor (TV's "What I Like About You", "Why Can't I Be You")
Kat Von D – 41 years old (1982) – Tattoo artist, reality TV star (TV's "Miami Ink", "L.A. Ink")
Kristinia DeBarge – 33 years old (1990) – Singer ("Goodbye")
TODAY IS:
National Registered Dietitian Nutritionist Day
For additional information check out websites like: www.on-this-day.com, www.born-today.com, www.famousbirthdays.com, www.daysoftheyear.com, and www.nationaldaycalendar.com.