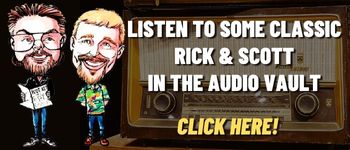 A quick look at Today in History, check out some Celebrity Birthdays, and find out what Days of the Year to celebrate.
TODAY IN HISTORY:
1508 – Michelangelo officially started painting the Sistine Chapel ceiling. The 5,000 square feet of frescoes with over 300 figures took him four years to complete.
1773 – The English Parliament passed the Tea Act, which taxed all tea in the U.S. colonies.
1865 – Confederate President Jefferson Davis was captured by the 4th Michigan Cavalry, commanded by Col. Prichard (of Allegan, MI), near Irvinville, GA.
1869 – Central Pacific and Union Pacific Rail Roads met at Promontory Summit, UT. A golden spike was driven in at the celebration of the first transcontinental railroad in the U.S.
1872 – Victoria Woodhull became the first woman nominated for the U.S. Presidency.
1877 – Telephones were installed at the White House in Washington, D.C.. Our 19th President, Rutherford B. Hayes, becomes the first President to use a phone in the White House.
1893 – The Supreme Court of the United States ruled in Nix vs. Hedden that a tomato is a vegetable, not a fruit, under the Tariff Act of 1883.
1898 – A vending machine law was enacted in Omaha, NE. It cost $5,000 for a permit.
1908 – The first Mother's Day observance took place during a church service in Grafton, WV.
1924 – J. Edgar Hoover became the director of the Federal Bureau of Investigation and remained so until his death in 1972.
1927 – The Hotel Statler in Boston, MA. became the first hotel to install radio headsets in each of its 1,300 rooms.
1930 – The Adler Planetarium opened to the public in Chicago, IL.
1954 – Bill Haley & His Comets released "Rock Around the Clock", the first rock and roll record to reach number one on the Billboard charts.
1960 – The U.S.S. Triton completed the first circumnavigation of the globe entirely underwater. The trip started on February 16.
1962 – Marvel Comics published the first issue of "The Incredible Hulk."
1969 – The National and American Football Leagues announced their plans to merge for the 1970-71 season.
1972 – 12 year old Carolyn King took the field to play as the first girl in the United States to play Little League Baseball.
1975 – Sony introduced the Betamax videocassette recorder in Japan.
1983 – The last episode of TV's "Laverne and Shirley" was broadcast on ABC.
1994 – The state of Illinois executed convicted serial killer John Wayne Gacy for the murders of 33 young men and boys.
1996 – The movie "Twister", starring Helen Hunt and Bill Paxton as storm chansers, premiered in theaters.
1999 – The Cezanne painting "Still Life With Curtain, Pitcher and Bowl of Fruit" sold for 60.5 million.
2000 – Seven years after questioning the safety of saline breast implants, the FDA allowed the two largest manufacturers to market the devices despite the new evidence of serious health risks.
2000 – 11,000 residents were evacuated in Los Alamos, NM, due to a fire that was blown into a canyon. The fire had been deliberately set to clear brush.
2001 – Boeing Co. announced that it would be moving its headquarters to Chicago, IL.
2001 – After losing roughly $70 million, the XFL, co-sponsored by NBC and the World Wrestling Federation, shut down operations after just one season.
2001 – The FBI discovered several thousand pages of documents related to the Oklahoma City bombing that the agency never turned over to the lawyers for Timothy McVeigh.
2002 – Robert Hanssen was sentenced to life in prison with no chance for parole. Hanssen, an FBI agent, had sold U.S. secrets to Moscow for $1.4 million in cash and diamonds.
2002 – Dr. Pepper announced that it would be introducing a new flavor, Red Fusion, for the first time in 117 years.
2005 – The iTunes Music Store reached 400 million songs sold.
2011 – It was announced that Microsoft had closed a deal to purchase the internet phone service Skype for $8.5 billion.
2013 – In New York, NY, crane operators hoisted the final pieces of the spire atop One World Trade Center (formerly called the Freedom Tower), making it the tallest building in the Western Hemisphere.
BIRTHDAYS:
Henry Fambrough – 85 years old (1938) – Singer (The Spinners)
Jim Abrahams – 79 years old (1944) – Writer, director ("Airplane!", "Hot Shots!", "Hot Shots! Part Deux")
Donovan – 77 years old (1946) – Singer
Graham Gouldman – 77 years old (1946) – Musician (10cc)
Dave Mason – 77 years old (1946) – Guitarist (Traffic)
Chris Berman – 68 years old (1955) – ESPN sportscaster
Bono – 63 years old (1960) – Singer (U2)
Linda Evangelista – 58 years old (1965) – Model
Jason Brooks – 57 years old (1966) – Actor (TV's "Days of our Lives", "Baywatch Hawaii")
Young MC – 56 years old (1967) – Rapper
Erik Palladiono – 55 years old (1968) – Actor (TV's "ER", "Joan of Arcadia", "NCIS: Los Angeles")
Helio Castroneves – 48 years old (1975) – Race car Driver (TV's "Dancing With the Stars: Season Five")
Amanda Borden – 46 years old (1977) – Olympic Gymnast
Kenan Thompson – 45 years old (1978) – Actor (TV's "Saturday Night Live", "Kenan and Kel", movie "Snakes on a Plane)
TODAY IS:
Donate a Day's Wages to Charity Day
National Clean Up Your Room Day
National Root Canal Appreciation Day
National Third Shift Workers Day
World Facilities Management Day
For additional information check out websites like: www.on-this-day.com, www.born-today.com, www.famousbirthdays.com, www.daysoftheyear.com, and www.nationaldaycalendar.com.