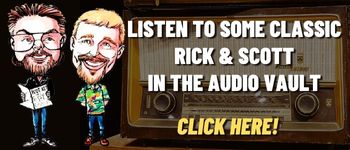 A quick look at Today in History, check out some Celebrity Birthdays, and find out what Days of the Year to celebrate.
TODAY IN HISTORY:
1781 – The British purchased Mackinac Island from the Chippewa Indians for 5,000 pounds.
1847 – William Clayton invented the odometer.
1883 – The University of Michigan played their first ever home football game against the Detroit Independents at the Ann Arbor fairgrounds. U of M won the game 40-5.
1888 – Charles Sherrill, of the Yale track team, became the first runner to use the crouching start for a fast break in a foot race.
1926 – The airship Norge became the first vessel to fly over the North Pole.
1929 – Zehnder's restaurant in Frankenmuth, MI opened.
1932 – Ten weeks after his abduction, the infant son of aviator Charles Lindbergh was found dead in Hopewell, NJ, just a few miles from Lindbergh's home.
1932 – A new character named Dippy Dawg appeared in the Walt Disney cartoon "Mickey's Revue". Dippy's name was later changed to Goofy.
1935 – Bill Wilson and Dr. Bob Smith (founders of Alcoholics Anonymous) met for the first time in Akron, OH, at the home of Henrietta Siberling.
1950 – The American Bowling Congress abolished its white males-only membership restriction after 34 years.
1957 – A.J. Foyt won his first auto racing victory in Kansas City, MO.
1966 – Busch Memorial Stadium, home of the St. Louis Cardinals, opened in St. Louis, MI.
1970 – Ernie Banks, of the Chicago Cubs, hit his 500th home run.
1978 – The National Oceanic and Atmospheric Administration announced that they would no longer exclusively name hurricanes after women. Before then, only women's named were used. Some complained it wasn't fair that women got all the attention for causing destruction and damage.
1993 – The final episode of TV's "The Wonder Years", starring Fred Savage as Kevin Arnold, aired on ABC.
1999 – George Jones pleaded guilty to driving while impaired and violating the Tennessee's open-container law in Franklin. He was fined $550.
2002 – Former President Jimmy Carter arrived in Cuba for a five day visit with Fidel Castro. It was the first time a U.S. head of state, in or out of office, had gone to the island since Castro's 1959 revolution.
2002 – At Miami International Airport, Dionne Warwick was arrested when baggage screeners found 11 marijuana cigarettes inside her lipstick container.
2003 – New rules required airlines to increase the assumed passenger weight to 190 pounds, up from 180 pounds.
2006 – The Milwaukee Brewers gave away free tickets to a future game to fans who let a doctor check their prostrate.
2008 – The price for a one-ounce First-Class stamp increased from 41 to 42 cents.
2015 – It was announced that Verizon would be acquiring AOL.
BIRTHDAYS:
John Bucyk – 88 years old (1935) – Hockey player (Detroit Red Wings 1955-1957)
Frank Stella – 87 years old (1936) – Abstract artist, sculptor, painter
Susan Hampshire – 86 years old (1937) – Actress ("Cry Terror", "David Copperfield")
Millie Perkins – 85 years old (1938) – Actress ("Wall Street", "Ensign Pulver", "The Diary of Anne Frank")
Billy Swan – 81 years old (1942) – Singer, songwriter ("I Can Help")
Linda Dano – 80 years old (1943) – Actress (TV's "Another World")
Lindsay Crouse – 75 years old (1948) – Actress ("The Juror", "Slap Shot", "Traps", "Places in the Heart")
Steve Winwood – 75 years old (1948) – Musician (Blind Faith, Traffic, Spencer Davis Group)
Bruce Boxleitner – 73 years old (1950) – Actor ("The Babe", "Tron", "Tron: Legacy", TV's "Scarecrow and Mrs. King", "Babylon 5")
Gabriel Byrne – 73 years old (1950) – Actor (TV's "In Treatment", movies "Miller's Crossing", "The Usual Suspects")
Billy Squier – 73 years old (1950) – Singer ("The Stroke", "Everybody Wants You")
Kix Brooks – 68 years old (1955) – Singer (Brooks and Dunn)
Lou Whitaker – 66 years old (1957) – Baseball player (Detroit Tigers 1977-1995)
Kim Greist – 65 years old (1958) – Actress ("Homeward Bound" movies, TV's "Chicago Hope")
Ving Rhames – 64 years old (1959) – Actor ("Mission: Impossible" movies, "Pulp Fiction", "Dawn of the Dead", "Piranha 3D")
Billy Duffy – 62 years old (1961) – Guitarist (The Cult)
Emilio Estevez – 61 years old (1962) – Actor ("Breakfast Club", "The Mighty Ducks" movies, "Young Guns", "The Outsiders", "Repo Man", "St. Elmo's Fire")
Stephen Baldwin – 57 years old (1966) – Actor ("Born on the Fourth of July", "The Usual Suspects", TV's "Celebrity Apprentice")
Tony Hawk – 55 years old (1968) – Skateboarder
Kim Fields – 54 years old (1969) – Actress (Played Tootie on TV's "The Facts of Life", "Living Single")
Samantha Mathis – 53 years old (1970) – Actress ("Pump Up the Volume", "Little Women", "The American President", "Broken Arrow", "American Psycho", "The Punisher", "Atlas Shrugged: Part II")
Jamie Luner – 52 years old (1971) – Actress (TV's "Just the Ten of Us", "Melrose Place", "Profiler", "All My Children")
Mackenzie Astin – 50 years old (1973) – Actor (TV's "The Facts of Life")
Malin Akerman – 45 years old (1978) – Actress (TV's "Billions", movies "Watchmen", "Couples Retreat")
Jason Biggs – 45 years old (1978) – Actor ("American Pie" movies, "My Best Friend's Girl", "Jersey Girl")
Emily VanCamp – 37 years old (1986) – Actress (TV's "Everwood", "Brothers & Sisters", "Revenge", movies "Captain America: The Winter Soldier", "Captain America: Civil War")
Malcolm David Kelley – 31 years old (1992) – Actor (TV's "Lost")
TODAY IS:
International ME/CFS Awareness Day
National Fibromyalgia Awareness Day
National Military Spouse Appreciation Day
National Provider Appreciation Day
For additional information check out websites like: www.on-this-day.com, www.born-today.com, www.famousbirthdays.com, www.daysoftheyear.com, and www.nationaldaycalendar.com.