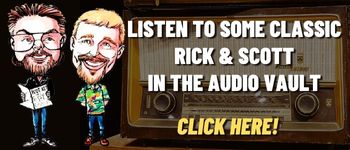 A quick look at Today in History, check out some Celebrity Birthdays, and find out what Days of the Year to celebrate.
TODAY IN HISTORY:
1607 – An expedition led by Captain Christopher Newport arrived at Jamestown, VA. The passengers went ashore the next day, and this site became the first permanent English colony in America.
1821 – The first practical printing press was patented in the U.S. by Samuel Rust.
1857 – Michigan Agricultural College opened in Lansing, MI, with 75 students. It is now known as Michigan State University.
1873 – Ludwig M. Wolf patented the sewing machine lamp holder.
1880 – Thomas Edison tested his experimental electric railway in Menlo Park, NJ.
1897 – Guglielmo Marconi sent the world's first wireless communication over open sea.
1911 – The New York Giants set a major league baseball record. Ten runners crossed home plate before the first out of the game against St. Louis.
1918 – The first airmail postage stamps were issued with airplanes on them. The denominations were 6, 16, and 24 cents.
1939 – The first commercial FM radio station in the U.S. was launched in Bloomfield, CT. The station later became WDRC-FM.
1949 – The first gas turbine to pump natural gas was installed in Wilmar, AR.
1950 – Diner's Club issued the first credit cards.
1954 – President Dwight Eisenhower signed into law the St. Lawrence Seaway Development Act.
1958 – The trademark "Velcro" was registered.
1958 – Ben Carlin became the first (and only) person to circumnavigate the world by amphibious vehicle. He traveled over 11,000 miles by sea and 39,000 miles by land during a ten-year journey.
1967 – Mickey Mantle hit his 500th homerun.
1970 – "Let It Be", a British documentary film starring the Beatles, premiered.
1979 – Max Robinson joined ABC's "World News Tonight" and became the first black anchorman on a national network.
1980 – A deadly F3 tornado ripped through the downtown Kalamazoo business district. President Jimmy Carter declared it a Federal disaster area.
1981 – Pope John Paul II was shot in St. Peter's Square.
1982 – The Chicago Cubs became the first major league baseball team to win 8,000 games.
1985 – Tony Perez became the oldest major league baseball player to hit a grand slam home run at the age of 42 and 11 months.
1994 – Johnny Carson made his last television appearance on the "Late Show with David Letterman".
2002 – Dionne Warwick was arrested at Miami International Airport after baggage screeners found 11 marijuana cigarettes inside her lipstick container. She was later cleared of the charges.
2003 – The U.S. government unveiled a newly designed version of the $20 bill. It was the first to be colorized in an effort to stop counterfeiters.
2004 – NBC aired the final episode of TV's "Frasier". It was on the air for 11 seasons.
2008 – A 42 cent postage stamp honoring Frank Sinatra went on sale on the 10th anniversary of his death.
BIRTHDAYS:
Zohra Lampert – 86 years old (1937) – Actress ("Alan & Naomi", "Let's Scare Jessica to Death", "Splendor in the Grass")
Harvey Keitel – 84 years old (1939) – Actor ("Pulp Fiction", "Thelma and Louise", "Taxi Driver", "Bugsy", "Reservoir Dogs", "Bad Lieutenant", "The Piano")
Magic Dick – 78 years old (1945) – Harmonica, trumpet & saxophone player (J. Geils Band)
Franklin Ajaye – 74 years old (1949) – Actor, comedian ("Fraternity Vacation", "Convoy", "Bridesmaids", "Car Wash", TV's "Deadwood")
Stevie Wonder – 73 years old (1950) – Musician ("You Are the Sunshine of My Life", "I Just Called to Say I Love You"). Born in Saginaw, MI.
John Kasich – 71 years old (1952) – Ohio governor and former Fox News Channel host
Frances Barber – 66 years old (1957) – Actress (TV's "The Street", "Doctor Who", "Silk", movies "Prick Up Your Ears", "Sammy and Rosie Get Laid", "Soft Top Hard Shoulder", "Film Stars Don't Die in Liverpool")
Dennis Rodman – 62 years old (1961) – Basketball player (Detroit Pistons 1986-1993)
Stephen Colbert – 59 years old (1964) – Television host (TV's "The Late Show with Stephen Colbert", "The Colbert Report"
Tom Verica – 59 years old (1964) – Actor (TV's "American Dreams")
Darius Rucker – 57 years old (1966) – Lead vocalist, rhythm guitarist (Hootie and the Blowfish)
Samantha Morton – 46 years old (1977) – Actress ("Emma", "Jane Eyre", "Under the Skin")
Lena Dunham – 37 years old (1986) – Actress (TV's "Girls", "Tiny Furniture")
Hunter Parrish – 36 years old (1987) – Actor ("Weeds")
Robert Pattinson – 37 years old (1986) – Actor ("Twilight", "New Moon", "Bel Ami", "Water for Elephants", "Remember Me")
Debby Ryan – 30 years old (1993) – Actress ("Barney: Let's Go to the Firehouse", "The Longshots")
TODAY IS:
Cornelia De Lange Syndrome Awareness Day
Stamp Out Hunger Food Drive Day
For additional information check out websites like: www.on-this-day.com, www.born-today.com, www.famousbirthdays.com, www.daysoftheyear.com, and www.nationaldaycalendar.com.