It's "Hump Day" according to a certain camel! Here are my "Random Thoughts" for Wednesday!
THE NUMBERS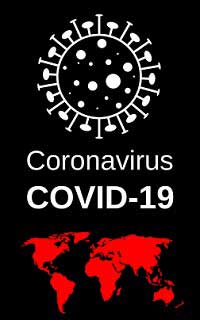 According to the website put together by the Michigan Department of Health and Human Services, as of Tuesday afternoon at 3 pm there are 48,021 confirmed cases of COVID-19 in the state of Michigan. That number jumped up by 469 in 24 hours.
Here in West Michigan, there are 2,416 confirmed cases in Kent County (up by 84), 430 in Ottawa (up by 10), 401 in Muskegon (up by 17), 161 in Allegan (up by 4), 110 in Ionia County (no change), 52 in Barry County (up by 1), 47 in Montcalm (up by 1), and 36 in Newaygo County (up by 1).
We have had a total of 4,674 deaths in our state due to COVID-19 (an increase of 90). We have had 45 deaths in Kent County (up by 3), 20 in Muskegon County (no change), 20 deaths in Ottawa County (up by 1), three deaths in Ionia County (up by 1), two deaths in Allegan County (no change), one death in Barry County (no change), and one death in Montcalm County (no change).
They are now also giving us the Cumulative Total of Recovered COVID-19 Cases. They will update this number every Saturday. As of May 8th, 22,686 have recovered from the virus.
There are now more than 4.2 million confirmed cases of coronavirus worldwide with more than 291,000 deaths. In the U.S., there are more than 1.3 million confirmed cases with more than 82,000 deaths.
The latest we have on percentages from WDIV TV in Detroit: These results lag by a few days, but on Sunday, May 10th, the results of 9,534 tests came back with 597 confirmed as positive. That's 6.3% of the tests that came back positive. The previous day, Saturday, May 9th, 7% of the tests came back positive. That means we have seen a decrease of .7% in cases testing positive in just a day. Those numbers are down overall from the peak on April 4th of 41.8%.
Stay Home, Wash Your Hands, and Social Distance Yourself! Please stay healthy.
MILITARY FLYOVER YESTERDAY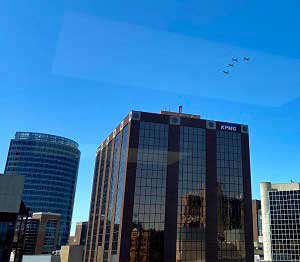 The National Guard 127th Wing did a series of multi-city military flyovers to show appreciation to the thousands of Michigan heroes who are at the front line battling COVID-19 and providing the vital support that Michiganders need.
Four A-10 'Warthogs" flew over downtown Grand Rapids about 3:10 pm on Tuesday. They flew from north to south, first flying over the Veterans Home on the north end of town, and then proceeding south to fly over Metro Health in Wyoming. They  continued on to Battle Creek and eventually back to their base at Selfridge Air National Guard Base in Harrison Township, just northeast of Detroit.
If you didn't see them, we have a few videos of the flyover on the WFGR website.
GET READY FOR GAS PRICES TO JUMP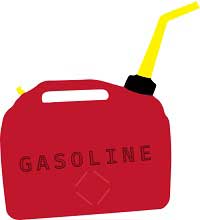 It certainly has been nice seeing gasoline under $2 a gallon. In some places it even dipped below $1!
Prices are slowly starting to creep back up. The average price pretty much everywhere in the last couple of days has been about $1.89 a gallon.
Why the increase? Well now that some businesses have been allowed to reopen, more people are using more gas — so the demand is higher.
Also, Saudi Arabia said it would cut oil production by an additional 1 million barrels per day beginning the 1st of June. That's on top of the cuts already put in motion by OPEC+.
Well, it was nice while it lasted!
AN UPDATE ON MY MOTHER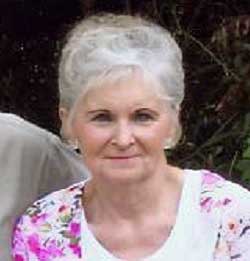 Thank you to all of those that have asked about my mother, Gloria Winters.
They found a cancerous growth in her stomach back in January. She has been undergoing chemotherapy.
She posted this great news on Facebook this morning…
"Thank you, Thank you to all my precious family and Church Family and friends for all your prayers and support as I have had to take this cancer journey. With all of your prayers and support I made it thru my last chemo appt. yesterday. Dr. is well pleased with my progress. I will have another CT scan in a month to be sure all cancer is gone. Dr. has assured me it is from the previous scan. I feel great and am looking forward to getting back to my normal self. The Lemmon Holton Cancer Center has been just wonderful. My nurse Susan and Dr. Polavarom has been just wonderful and have made this journey so much easier. Thanks again all of you especially for all your prayers and support. God has. answered all your prayers and mine. Blessings to all of you. HUGS."
YOUR NEW OFFICE
Due to everyone working from home during the coronavirus your home could be your new office!
Twitter CEO Jack Dorsey emailed employees yesterday, telling them they would be able to work from home permanently -– even after lockdown restrictions are lifted. Employees who have jobs that require them to be physically on-site -– like those who maintain servers –- would still be required to come in.
You may see many other companies doing the same thing. This has been a great, forced experiment for many businesses. Bosses are seeing that yes, we can work from home and be productive! Some companies may opt for smaller office spaces overall, meaning employees would be able to work from home — and save the company money renting expensive space in a commercial building. This is NOT good news for the people who own those commercial buildings though.
A LOOK BACK
In 1980 A deadly F-3 tornado ripped through the downtown Kalamazoo business district. It tore off the back of Gilmore's Department Store. President Jimmy Carter declared it a Federal disaster area.
Here is one video that captured the funnel cloud…
Read more about the storm and see an additional video here. This evening, WOOD TV-8 will have a special on the 40th Anniversary of the Kalamazoo Tornado at 7 pm.
WRAPPING UP
Today is also Root Canal Appreciation Day! I've never really appreciated having to have a root canal, but I'm always glad when they are over!
Find out what else has happened on May 13th.
Have a WONDERFUL Wednesday! I will be on the air this afternoon — local and live — from 3-7 pm on 98.7 WFGR. It's a "One Hit Wonder Wednesday"! We will go deep into the audio archives to pull out some great One Hit Wonders. I'll talk to you this afternoon!
If you have any comments on the above stories, please leave your remarks below…