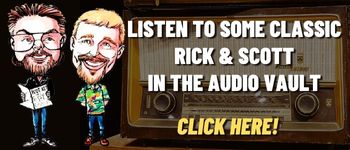 A quick look at Today in History, check out some Celebrity Birthdays, and find out what Days of the Year to celebrate.
TODAY IN HISTORY:
1862 – The U.S. Congress created the U.S. Department of Agriculture.
1905 – Las Vegas, NV, was founded when 110 acres, in what would later become downtown, were auctioned off.
1911 – The U.S. Supreme Court ordered the dissolution of Standard Oil Company, ruling it was in violation of the Sherman Antitrust Act.
1912 – Ty Cobb, of the Detroit Tigers, rushed a heckler during a game and was suspended indefinitely.
1918 – Regular airmail service between New York (NY), Philadelphia (PA), and Washington, DC, began under the direction of the Post Office Department, which later became the U.S. Postal Service.
1926 – Roald Amundsen and Lincoln Ellsworth were forced down in Alaska after a four-day flight over an icecap. Ice had begun to form on the dirigible Norge.
1926 – The New York Rangers were officially granted a franchise in the NHL. The NHL also announced that Chicago and Detroit would be joining the league in November.
1928 – Walt Disney characters Mickey and Minnie Mouse premiered in their first cartoon, "Plane Crazy".
1930 – Ellen Church became the first female flight attendant, flying from San Francisco, CA to Cheyenne, WY on a United Airlines flight.
1940 – McDonald's opened its first restaurant in San Bernardino, CA.
1940 – Nylon stockings went on sale for the first time in the U.S.
1941 – Joe DiMaggio began his historic major league baseball hitting streak of 56 games.
1942 – Gasoline rationing began in the United States. The limit was 3 gallons a week for nonessential vehicles.
1951 – AT&T became the first corporation to have one million stockholders.
1953 – Cubmaster Don Murphy organized the first pinewood derby, in Manhattan Beach, CA.
1957 – Elvis Presley inhaled a cap that was on one of his teeth. He had to be taken to a Los Angeles, CA, hospital to have it removed from his lung.
1958 – Sputnik III, the first space laboratory, was launched in the Soviet Union.
1963 – The final Mercury mission, Mercury-Atlas 9, with astronaut L. Gordon Cooper on board, was launched. He became the first American to spend more than a day in space and orbited the Earth 22 times in the Mercury spacecraft named Faith 7.
1970 – President Richard Nixon appointed Anna Mae Hays and Elizabeth P. Hoisington as America's first two female generals.
1972 – Alabama Gov. George C. Wallace was shot and paralyzed by Arthur Bremer in Laurel, MD, while campaigning for the Democratic Presidential nomination.
1980 – The first transcontinental balloon crossing of the United States took place.
1981 – Canadian TV's "SCTV" debuted on NBC's Friday late night schedule as "SCTV 90".
1990 – Vincent Van Gogh's "Portrait of Doctor Gachet" was sold for $82.5 million. The sale set a new world record.
1991 – President George Bush took Queen Elizabeth II to a baseball game played by the Oakland A's and the Baltimore Orioles.
1997 – The Space Shuttle Atlantis blasted off on a mission to deliver urgently needed repair equipment and a fresh American astronaut to Russia's orbiting Mir station.
1998 – Sonny and Cher received a star on the Hollywood Walk of Fame.
2010 – Jessica Watson became the youngest person (at the age of 16) to sail, non-stop and unassisted around the world solo.
2014 – The National September 11 Memorial Museum was dedicated in New York, NY.
2020 – The White House introduced Operation Warp Speed to accelerate vaccine development for COVID-19.
BIRTHDAYS:
Jasper Johns – 93 years old (1930) – Artist
Wavy Gravy – 87 years old (1936) – Entertainer, peace activist
Lainie Kazan – 83 years old (1940) – Actress ("My Favorite Year", "The Delta Force", "Harry and the Hendersons", "Beaches", "My Big Fat Greek Wedding", "My Big Fat Greek Wedding 2")
K.T. Oslin – 81 years old (1942) – Country singer
Graeham Goble – 76 years old (1947) – Singer (Little River Band)
Brian Eno – 75 years old (1948) – Musician (Roxy Music)
Chazz Palminteri – 71 years old (1952) – Actor ("Analyze This", "The Usual Suspects", "A Bronx Tale", "Mulholland Falls")
George Brett – 70 years old (1953) – Baseball player
Mike Oldfield – 70 years old (1953) – Musician, composer ("Tubular Bells")
Lee Horsley – 68 years old (1955) – Actor (TV's "Matt Houston")
Dan Patrick – 67 years old (1956) – Former ESPN Sports Center anchor, syndicated radio program host
Giselle Fernández – 62 years old (1961) – TV host (TV's "Access Hollywood", "Weekend Today", "CBS Morning News", "Dancing With the Stars")
Emmitt Smith – 54 years old (1969) – Football player (TV's Season 3 of "Dancing With The Stars", "All-Stars" season 15)
Desmond Howard – 53 years old (1970) – Football player (Detroit Lions 1999-2002), ESPN college football analyst.
David Charvet – 51 years old (1972) – Singer, actor (TV's "Baywatch", "Melrose Place")
Ahmet Zappa – 49 years old (1974) – Musician
Amy Chow – 45 years old (1978) – Olympic gymnast
David Krumholtz – 45 years old (1978)  –  Actor (TV's "Numb3rs", movies "Harold & Kumar Go to White Castle","Harold & Kumar Escape from Guantanamo Bay", "A Very Harold & Kumar 3D Christmas")
Jamie-Lynn Sigler – 42 years old (1981) – Actress (TV's "The Sopranos", "Entourage")
TODAY IS:
International Kangaroo Care Awareness Day
International Vascular Birthmarks Awareness Day
For additional information check out websites like: www.on-this-day.com, www.born-today.com, www.famousbirthdays.com, www.daysoftheyear.com, and www.nationaldaycalendar.com.