The rain is moving out and hopefully it will be a beautiful Friday. Saturday isn't looking too bad either, but the rain returns on Sunday. That means getting in as much yardwork as possible for me on Saturday. Hello mulch pile! I'm coming to get you! Here are today's "Random Thoughts"!
THE NUMBERS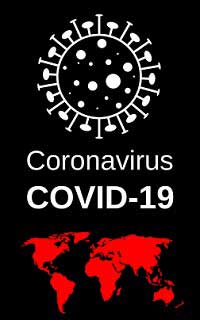 According to the website put together by the Michigan Department of Health and Human Services, as of Thursday afternoon at 3 pm there are 49,582 confirmed cases of COVID-19 in the state of Michigan. That number jumped up by 1,191 in 24 hours.
Here in West Michigan, there are 2,627 confirmed cases in Kent County (up by 181), 483 in Ottawa (up by 39), 435 in Muskegon (up by 29), 168 in Allegan (up by 3), 114 in Ionia County (up by 3), 58 in Barry County (up by 4), 52 in Montcalm (no change), and 38 in Newaygo County (up by 1).
We have had a total of 4,787 deaths in our state due to COVID-19 (an increase of 73). We have had 48 deaths in Kent County (up by 1), 23 deaths in Ottawa County (up by 2), 21 in Muskegon County (up by 1), three deaths in Ionia County (no change), two deaths in Allegan County (no change), one death in Barry County (no change), and one death in Montcalm County (no change).
There was a big increase in positive cases yesterday. I'm not sure if that represents a true spike in the coronavirus, or if there were a record number of tests performed and thus a higher number of positive cases. I'll know the answer to that in a few days when we get the number of how many tests were performed on Wednesday.
They are now also giving us the Cumulative Total of Recovered COVID-19 Cases. They will update this number every Saturday. As of May 8th, 22,686 have recovered from the virus.
There are now more than 4.4 million confirmed cases of COVID-19 worldwide and more than 302,000 deaths. In the U.S., there are more than 1.4 million confirmed cases and more than 85,000 deaths.
The latest we have on percentages from WDIV TV in Detroit: These results lag by a few days, but on Tuesday, May 12th, the results of 14,242 tests came back with 867 confirmed as positive. That's 6.1% of the tests that came back positive. The previous day, Monday, May 11th, 6.5% of the tests came back positive. That means we have seen a decrease of .4% in cases testing positive in just a day. Those numbers are down overall from the peak on April 4th of 41.8%.
Stay Home, Wash Your Hands, and Social Distance Yourself! Please stay healthy.
BOULDER RIDGE ANIMAL PARK OPENS TODAY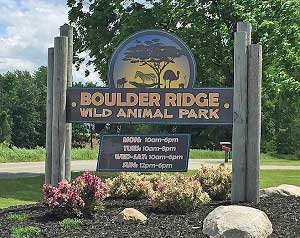 Boulder Ridge Animal Park — located just about 30 minutes east of Grand Rapids in Alto — opened this morning.
Normally the park opens the first part of May, but this year, due to the coronavirus, they have had to postpone that opening.
There seems to be a gray area as to just what is allowed in Governor Gretchen Whitmer's Executive Order. Boulder Ridge says they are following the path of other small, privately owned zoos over on the east side of the state that have opened.
The park has taken several safety measures, including cleaning and disinfecting. They have also installed sneeze guards in the gift shop and feed stations.
If you plan to visit Boulder Ridge, you will be required to wear a mask in the gift shop. There will also be 6 foot markers to keep visitors spaced through the park. The buses for the safari rides will also be modified and disinfected.
For more information on Boulder Ridge Animal Park, here is their website.
Read more about the opening here.
YOU NEED A HOBBY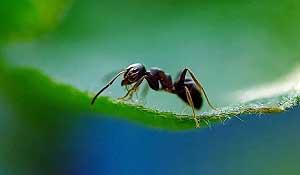 As we are all stuck at home, many people are finding different activities to help them fight their boredom. This activity is just WEIRD…
More than 1.8 million people who have joined a Facebook group devoted to ant colony role-playing. I'm not kidding! The group — which is called "A group where we all pretend to be ants in an ant colony" — had only 100,000 members just two months ago, and now they have almost 2 million who have joined.
Members — or ants — pretend to be the little bugs and act out ant-like behavior — things like crawling and carrying food on their backs.
If you want to join (I'm not quite sure why would want to but who am I to judge!), the group is private and those who wish to join have to answer the administrator's questions. Rules of the group include no talking about "human politics" and there is a zero tolerance policy regarding hate speech and inappropriate language.
Why do I have an incredible urge to start burrowing a tunnel into the ground now?
FEELING DISAPPOINTED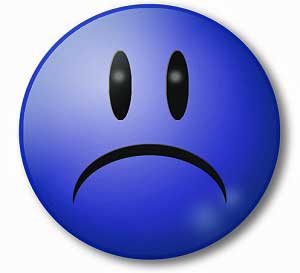 From time to time on Facebook I like to post a news item or statement that sparks debate.
There is nothing I enjoy more than a great conversation between a group of people trying to convince each other on just who might right.
Lately I've been SUPER disappointed with some of my Facebook friends.
Instead of a good, intelligent debate, some people have resorted to profanity, name calling and personal attacks on one another. I don't know if being stuck at home has everyone on edge or what, but this has to STOP!
If anything, we should all be in supportive and help each other out. Sure we can disagree, but please debate in an adult manner. I don't have the time to moderate all of the discussion (I've actually had to delete some comments in the last couple of days), and it is not something I enjoy having to do. The last thing I want to do is to have to censor someone because of their comments.
So, at least on my Facebook discussions, no more personal attacks, name calling or profanity. I know that everyone is more intelligent than that and can carry on a proper discussion.
Let's make Facebook fun again, instead of personally attacking others.
A LOOK BACK
On this date in 1957, Elvis Presley inhaled a cap that was on one of his teeth. He had to be taken to a Los Angeles, CA, hospital to have it removed from his lung. Wow!
WRAPPING UP
Today is Bike to Work Day! That shouldn't be too long of a ride for those working from home!
Find out what else has happened on May 15th.
Have a FANTASTIC Friday! Remember the words of Rick Beckett: "Don't Drink and Drive. Don't Do It. Don't be an Idiot!"
I will be on the air this afternoon — local and live — from 3-7 pm on 98.7 WFGR. I'll talk to you this afternoon!
If you have any comments on the above stories, please leave your remarks below…