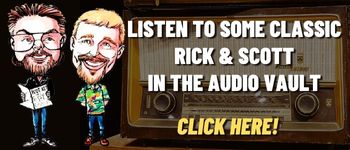 A quick look at Today in History, check out some Celebrity Birthdays, and find out what Days of the Year to celebrate.
TODAY IN HISTORY:
1796 – The first U.S. game law was approved. The measure called for penalties for hunting or destroying game within Indian territory.
1847 – The first English-style railroad coach was placed in service on the Fall River Line in Massachusetts.
1856 – U.S. Senator Charles Sumner spoke out against slavery.
1857 – The electric fire alarm system was patented by William F. Channing and Moses G. Farmer.
1903 – The Buick Motor Company was incorporated in Detroit, MI.
1906 – The Federated Boys' Clubs, which later becomes the Boys' Clubs, was founded.
1911 – The first American criminal conviction that was based on fingerprint evidence occurred in New York, NY.
1921 – Congress passed the Emergency Quota Act, which established national quotas for immigrants.
1926 – Thomas Edison spoke on the radio for the first time.
1928 – The first frog-jumping jubilee held in Calaveras County, CA.
1935 – The National Football League (NFL) adopted an annual college draft to begin in 1936.
1958 – Canada and the U.S. formally established the North American Air Defense Command.
1962 – Marilyn Monroe performed a sultry rendition of "Happy Birthday" for President John F. Kennedy. The event was a fund-raiser at New York's Madison Square Garden in New York, NY.
1965 – FBI agents visited Wand Records to investigate the lyrics to the song "Louie Louie" by the Kingsmen.
1972 – A Fond du Lac, WI man consumed eight Big Macs from McDonald's to begin his streak of eating a Big Mac every day. He has consumed over 32,000 Big Macs. He now averages two a day.
1973 – Secretariat won the second jewel in the Triple Crown, the Preakness Stakes.
1974 – Erno Rubik invented the puzzle what would later become known as the Rubik's Cube. The Rubik's Cube has 43,252,003,274,489,856,000 different combinations!
1975 – Elton John's "Captain Fantastic and the Brown Dirt Cowboy" album was released in the United States. It was the first album to be certified a million-seller on its first day of release.
1981 – The Empire State Building was designated a New York City, NY Landmark.
1989 – The Dow Jones Industrial Average passed 2,500 for the first time. The close for the day was 2,501.1.
1992 – Vice President Dan Quayle criticized the CBS sitcom "Murphy Brown" for having its title character decide to bear a child out of wedlock.
1992 – In Massapequa, NY, Mary Jo Buttafuoco was shot and seriously wounded by Amy Fisher. Fisher was her husband Joey's teen-age lover.
1992 – The 27th Amendment to the U.S. Constitution went into effect. The amendment prohibits Congress from giving itself midterm pay raises.
1993 – Michael Jackson was honored by the Hollywood Guinness World of Records Museum for setting numerous show business records.
1993 – The Dow Jones Industrial Average closed above 3,500 (3,500.03) for the first time.
1994 – The final episode of TV's "In Living Color" aired on Fox.
1994 – Former First Lady Jacqueline Bouvier Kennedy Onassis died of non-Hodgkin's lymphoma in New York, NY at 64.
1995 – Susan Lucci lost for the 15th year at the Daytime Emmys.
1996 – The TV show "Murder, She Wrote", starring Angela Lansbury, came to an end after 12 seasons.
1999 – "Star Wars Episode I: The Phantom Menace" opened in theaters and set a record for opening day ticket sales of $28.5 million.
1999 – Rosie O'Donnell and Tom Selleck got into an uncomfortable verbal issue concerning gun control on O'Donnell's talk show.
2000 – The bones of the most complete and best-preserved Tyrannosaurus Rex skeleton went on display in Chicago, IL.
2000 – Disney released the movie "Dinosaur."
2002 – Vecepia "Vee" Towery, an office manager from Portland, OR, won CBS's "Survivor: Marquesas".
2003 – Hundreds of Albert Einstein's scientific papers, personal letters and humanist essays were made available on the Internet. Einstein had given the papers to the Hebrew University of Jerusalem in his will.
2005 – "Star Wars: Episode III – Revenge of the Sith" brought in $50 million in its opening day.
2006 – The movie "The Da Vinci Code", starring Tom Hanks, opened in theaters.
2009 – The TV show "Glee" premiered.
2013 – The Yahoo board approved the $1.1 billion purchase of the blogging site Tumblr.
2018 – England's Prince Harry and Meghan Markle got married. It is estimated that more than three billion people watched the event on television or the internet.
2020 – The Edenville, Michigan dam collapsed, forcing 10,000 people to leave their homes.
BIRTHDAYS:
David Hartman – 88 years old (1935) – Television personality (TV's "Good Morning America" 1975 to 1987, "Lucas Tanner")
James Fox – 84 years old (1939) – Actor ("Those Magnificent Men in their Flying Machines", "King Rat", "The Chase", "Thoroughly Modern Millie", "Isadora", "Performance")
Nancy Kwan – 84 years old (1939) – Actress ("The World of Suzie Wong")
Stephen Young – 84 years old (1939) – Actor (TV's "Judd, for the Defense", movies "Patton", "Soylent Green", "The Silent Partner")
James P. Hoffa – 82 years old (1941) – Head of the Teamsters Union, son of its most famous leader. Born in Detroit, MI.
Pete Townshend – 78 years old (1945) – Guitarist (The Who)
David Helfgott – 76 years old (1947) – Concert pianist
Grace Jones – 75 years old (1948) – Singer, actress ("Boomerang", "A View to a Kill", "Conan the Destroyer")
Phil Rudd – 69 years old (1954) – Drummer (AC/DC)
Steven Ford – 67 years old (1956) – Actor, son of President Gerald Ford. Born in East Grand Rapids, MI.
Martyn Ware – 67 years old (1956) – Musician (The Human League)
Iain Harvie – 61 years old (1962) – Guitarist (Del Amitri)
Jenny Berggren – 51 years old (1972) – Singer (Ace of Base)
Dario Franchitti – 50 years old (1973) – Race car driver
Eric Lloyd – 37 years old (1986) – Actor ("The Santa Clause" films, TV's "Jesse")
Sam Smith – 31 years old (1992) – Singer
TODAY IS:
International Virtual Assistants Day
National Defense Transportation Day
National Devil's Food Cake Day
National Endangered Species Day
For additional information check out websites like: www.on-this-day.com, www.born-today.com, www.famousbirthdays.com, www.daysoftheyear.com, and www.nationaldaycalendar.com.