Are you ready for some "Random Thoughts"? I am!
THE NUMBERS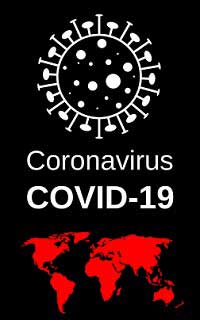 According to the website put together by the Michigan Department of Health and Human Services, as of Monday afternoon at 3 pm there are 51,915 confirmed cases of COVID-19 in the state of Michigan. That number jumped up by 773 in 24 hours.
Here in West Michigan, there are 2,868 confirmed cases in Kent County (up by 43), 558 in Ottawa (up by 27), 513 in Muskegon (up by 27), 186 in Allegan (up by 7), 119 in Ionia County (no change), 57 in Barry County (up by 1), 55 in Montcalm (up by 2), and 50 in Newaygo County (up by 7).
We have had a total of 4,915 deaths in our state due to COVID-19 (an increase of 24). We have had 56 deaths in Kent County (up by 1), 24 in Muskegon County (no change), 24 deaths in Ottawa County (no change), three deaths in Ionia County (no change), two deaths in Allegan County (no change), one death in Barry County (no change), and one death in Montcalm County (no change).
They are now also giving us the Cumulative Total of Recovered COVID-19 Cases. They will update this number every Saturday. As of May 15th, 28,234 have recovered from the virus.
There are now more than 4.8 million confirmed cases of coronavirus worldwide, with more than 318,000 deaths. In the U.S., there are more than 1.5 million confirmed cases with more than 90,000 deaths.
The latest we have on percentages from WDIV TV in Detroit: These results lag by a few days, but on Saturday, May 16th, the results of 13,476 tests came back with 1,043 confirmed as positive. That's 7.7% of the tests that came back positive. The previous day, Friday, May 15th, 7% of the tests came back positive. That means we have seen an increase of .7% in cases testing positive in just a day. Those numbers are down overall from the peak on April 4th of 41.8%.
Stay Home, Wash Your Hands, and Social Distance Yourself! Please stay healthy.
CELEBRITY DEATH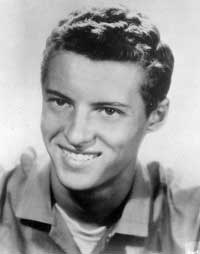 Actor Ken Osmond, who played Eddie Haskell on TV's "Leave It to Beaver", has died. He was 76.
What was supposed to be a one-episode guest spot turned into a series-spanning role, but Osmond's on-screen image led to his being typecast. Even after "Beaver" went onto its second life in reruns, he found himself unable to land roles other than the wise-assed troublemaker.
Osmond left acting in 1970 and served 18 years with the Los Angeles Police. But the Beaver finally pulled him back to TV. He reprised Eddie in the "Still the Beaver" reunion film. He also played Eddie's father in the 1997 "Leave It to Beaver" movie.
THEY ARE GIVING TV TALK SHOWS TO JUST ABOUT ANYONE…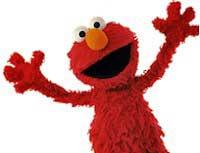 Everytime you turn around they are giving someone else a television talk show.
The latest…Elmo is getting his own talk show, complete with lots of celebrity guests. Lil Nas X, Ciara and more will join the furry red Muppet and his crew. The Not-Too-Late Show With Elmo premieres on HBO Max next Wednesday, May 27th.
I think I need a TV talk show next! Would you watch?
ANOTHER CORONAVIRUS DELAY
Many people are excited about the new Ford Bronco. They are going to have to wait a little longer due to the coronavirus. The new Bronco will not be released this year because Ford is dealing with delays in production. They hope to have the trucks coming off the assembly line in 2021.
OK, WHAT SHOULD I DO?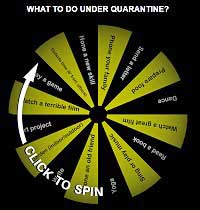 Stuck and home and just not quite sure what  you shoiuld do?
I always have a list, but just don't know what I should do first. Decisions, decisions.
Well now there is an easier what to chose what you will do…
Let the "wheel" decide. Just spin the wheel and it will give you an answer. You can even modify the wheel to your liking.
A LOOK BACK
In 1975, Elton John's "Captain Fantastic and the Brown Dirt Cowboy" album was released in the United States. It was the first album to be certified a million-seller on its first day of release.
It was also the first album I purchased as a kid. I love that album!
Find out what else has happened on May 19th.
WRAPPING UP
Have a TERRIFIC Tuesday! I will be on the air this afternoon — local and live — from 3-7 pm on 98.7 WFGR! I'll talk to you then.
If you have any comments on the above stories, please leave your remarks below…