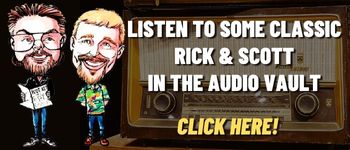 A quick look at Today in History, check out some Celebrity Birthdays, and find out what Days of the Year to celebrate.
TODAY IN HISTORY:
1611 – The King James Bible was published for the first time in London, England by printer Robert Barker.
1885 – The magazine "Good Housekeeping" was first published.
1887 – Hannibal W. Goodwin applied for a patent on celluloid photographic film. This is the film from which movies are shown.
1890 – The Oklahoma Territory was organized.
1918 – General Motors acquired the Chevrolet Motor Company of Delaware.
1932 – Jack Benny's first radio show debuted on NBC Radio.
1939 – Not hitting well and feeling bad, Ironman Lou Gehrig took himself out of the Yankee line-up after playing 2,130 consecutive games. The Yankees beat the Detroit Tigers 22-2 in that game. Gehrig never played baseball again.
1941 – The Federal Communications Commission agreed to let regular scheduling of TV broadcasts by commercial TV stations begin on July 1, 1941. This was the start of network television.
1941 – A new cereal called CheeriOats was introduced. The name was eventually changed to Cheerios four years later.
1946 – Prisoners revolted at California's Alcatraz prison. Two guards and three inmates were killed.
1954 – Stan Musial, of the St. Louis Cardinals, set a new major league record when he hit 5 home runs against the New York Giants.
1964 – While speaking in Ann Arbor, MI at the University of Michigan Spring Commencement, President Lyndon B. Johnson announced plans for his "Great Society" plan.
1965 – The "Early Bird" satellite was used to transmit television pictures across the Atlantic.
1969 – The ocean liner Queen Elizabeth 2 (QE2) made its maiden voyage from England to the United States.
1970 – Student anti-war protesters at Ohio's Kent State University burn down the campus ROTC building. The National Guard took control of the campus.
1974 – Former U.S. Vice President Spiro T. Agnew was disbarred by the Maryland Court of Appeals.
1974 – The filming of "Jaws" began in Martha's Vineyard, MA.
1978 – The first unsolicited bulk commercial email was sent to every ARPANET address on the west coast of the United States. This first "spam" invited users to a product demonstration by Digital Equipment Corporation.
1982 – The Weather Channel debuted. It was founded by veteran television meteorologist John Coleman (who served as a chief meteorologist at WLS-TV in Chicago and as a forecaster for "Good Morning America") and Frank Batten, then-president of the channel's original owner Landmark Communications. The channel launched at 8:00 p.m. Eastern Time on May 2, 1982.
1986 – The City of Chernobyl was evacuated six days after the disaster.
1997 – The American spy action comedy film "Austin Powers: International Man of Mystery", starring Mike Myers, was released.
1999 – The Mercury space capsule, which carried Gus Grissom on America's second manned space flight, was discovered off the Florida shore 38 years after it was lost.
2000 – President Bill Clinton announced that accurate GPS access would no longer be restricted to just the United States military.
2004 – Television's "Doctor Phil" McGraw was slapped with a class action lawsuit that charged he knowingly deceived consumers with false claims about his line of weight-loss products.
2005 – Production of the Pontiac Grand Am ended.
2007 – Iowa spent $6,000 to change the locks at one of its state prisons after someone paid $12 on e-Bay for a set of keys belonging to a guard who retired in the 1970s.
2008 – The movie "Ironman" (based on the Marvel Comics character of the same name), starring Robert Downey Jr., debuted in theaters.
2008 – Sean "Diddy" Combs became the first male rapper to get a star on the Hollywood Walk of Fame.
2012 – A pastel version of "The Scream" by Norwegian painter Edvard Munch, sold for $120 million in a New York, NY auction, setting a new world record for a work of art at auction.
2015 – A 4.2 earthquake centered near Galesburg, MI (between Battle Creek and Kalamazoo) hit west Michigan. It was the state's most powerful quake since 1947.
2019 – A drone delivered a kidney for transplant surgery in Baltimore, MD.
BIRTHDAYS:
Engelbert Humperdinck – 87 years old (1936) – Singer ("After the Lovin'")
R.C. Bannon – 78 years old (1945) – Country singer
Bianca Jagger – 78 years old (1945) – Model, human rights activist, was married to Mick Jagger
Larry Gatlin – 75 years old (1948) – Singer (Gatlin Brothers)
Lou Gramm – 73 years old (1950) – Singer (Foreigner)
Christine Baranski – 71 years old (1952) – Actress (TV's "The Good Wife", "Cybill", "Welcome to New York", movies "Mamma Mia!", "Bowfinger")
Elizabeth Berridge – 61 years old (1962) – Actress (TV's "The John Larroquette Show")
Ty Herndon – 61 years old (1962) – Country singer
Todd Sucherman – 54 years old (1969) – Drummer (Styx)
Dwayne Johnson – 51 years old (1972) – Wrestler, actor, known as "The Rock" ("Fast and Furious" movies, "Pain & Gain", "Tooth Fairy", "Race to Witch Mountain", "The Scorpion King", "G.I. Joe", "Walking Tall", TV's "Ballers")
David Beckham – 48 years old (1975) – Soccer player
Jenna von Oÿ – 46 years old (1977) – Actress (TV's "Blossom", "The Parkers")
Gaius Charles – 40 years old (1983) – Actor (TV's "Friday Night Lights", "Grey's Anatomy", "Aquarius")
Sarah Hughes – 38 years old (1985) – Olympic figure skater
Thomas McDonell – 37 years old (1986) – Actor (TV's "The 100")
Kay Panabaker – 33 years old (1990) – Actress (TV's "Fame", "Phil of the Future", "Summerland")
TODAY IS:
International Harry Potter Day
National Brothers and Sisters Day
National Teacher Appreciation Day
For additional information check out websites like: www.on-this-day.com, www.born-today.com, www.famousbirthdays.com, www.daysoftheyear.com, and www.nationaldaycalendar.com.