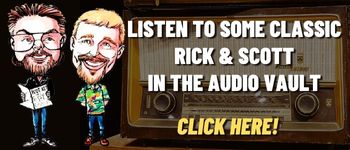 A quick look at Today in History, check out some Celebrity Birthdays, and find out what Days of the Year to celebrate.
TODAY IN HISTORY:
1761 – In Philadelphia, PA, the first life insurance policy was issued in the U.S.
1819 – The steamship Savannah became the first to cross the Atlantic Ocean.
1841 – Henry Kennedy received a patent for the first reclining chair.
1849 – Future President Abraham Lincoln received a patent for the floating dry dock. It was an invention to lift boats over obstacles in a river, making him the only President to ever hold a patent.
1868 – Near Marshfield, IN, the "Great Train Robbery" took place. The robbery was worth $96,000 in cash, gold and bonds to the seven members of the Reno gang.
1892 – Dr. Washington Sheffield invented the toothpaste tube.
1900 – The Associated Press was incorporated as a non-profit news cooperative in New York, NY.
1900 – A. DeVilbiss, Jr. patented his pendulum-type computing scale.
1900 – Edwin S. Votey received a patent for the pianola (a pneumatic piano player). It could be attached to any piano.
1906 – The Wright brothers received a patent their "flying machine".
1955 – A scheduled dance to be headlined by Fats Domino was canceled by police in Bridgeport, CT, because "rock and roll dances might be featured."
1956 – The NBC peacock made it's debut, fanning it's feathers featuring 11 vibrant colors. NBC's first color broadcasts showed only a still frame of the colorful bird.
1967 – Children across the United States began turning on the TV to watch a single man take off his sweater and shoes and play with puppets. The children's television show "Mister Rogers' Neighborhood" premiered on PBS, featuring Rev. Fred Rogers, a Presbyterian minister.
1967 – TV game show "To Tell the Truth" aired its last program on CBS.
1969 – A lunar module of Apollo 10 flew within nine miles of the moon's surface. The event was a rehearsal for the first lunar landing.
1977 – Janet Guthrie set the fastest time during the second weekend of qualifying, becoming the first woman to earn a starting spot in the Indianapolis 500 since its inception in 1911.
1980 – Namco released the arcade game "Pac-Man".
1985 – Pete Rose passed Hank Aaron as National League run scoring leader with 2,108.
1986 – Sylvester Stallone agreed to a 10-picture, six-year deal with United Artists. He signed for a reported $15 million for each film, making him at the time the richest actor in Hollywood.
1990 – Microsoft released Windows 3.0.
1992 – 66-year old Johnny Carson hosted the NBC late night TV show, "The Tonight Show", for the last time. He had been host for 30 years.
1993 – The final episode of the TV show "Save By the Bell" aired.
1995 – The final episode of the NBC TV sitcom "Blossom" aired.
1996 – The movie "Mission: Impossible", starring Tom Cruise, debuted in theaters.
1997 – Kelly Flinn, the U.S. Air Force's first female bomber pilot certified for combat, accepted a general discharge. She thereby avoided court-martial on charges of adultery, lying and disobeying an order.
1998 – Microsoft included the game of Solitaire within their release of Windows 3.0.
1998 – A federal judge said that Secret Service agents could be compelled to testify before a grand jury in Monica Lewinsky investigation concerning President Bill Clinton.
2002 – Chandra Levy's remains were found in Washington, DC's Rock Creek Park. She was last seen on April 30, 2001. California Congressman Gary Condit was questioned in the case due to his relationship with Levy.
2002 – Barry Bonds, of the San Francisco Giants, hit his 583rd career home run. He tied Mark McGwire for fifth on the all-time list.
2003 – At the Colonial in Fort Worth, TX, Annika Sorenstam became the first woman to play on the PGA tour in 58 years. She ended the day at 1-over par.
2004 – The town of Hallam, NE, was wiped out by a powerful F4 tornado which killed one resident and became the widest tornado on record at 2.5 miles wide. That record wouldn't be broken until the El Reno tornado on May 31st, 2013.
2011 – The Grand Rapids LipDub was filmed. Over 5,000 people participated and most of downtown Grand Rapids was shut down to film the video, which featured a parade, a wedding, and helicopter take offs — all planned out precisely. It was the largest LipDub video to date. You can watch the video here. The video has almost 6 million views on YouTube.
2011 – Joplin, MO was struck by an EF5 tornado that wiped out about 8,000 houses, 18,000 cars, and 450 businesses were destroyed and at least 160 lives were lost in its wake. It caused $2.8 billion in damages — the costliest and seventh deadliest single tornado in U.S. history.
2012 – The Tokyo Skytree was opened to the public. It is the tallest tower in the world and the second tallest man-made structure on Earth.
2017 – Twenty-two people were killed at an Ariana Grande concert at the Manchester Arena bombing. It was an Islamist terrorist attack in Manchester, United Kingdom.
BIRTHDAYS:
Peter Nero – 89 years old (1934) – Pianist, conductor
Richard Benjamin – 85 years old (1938) – Actor ("Deconstructing Harry", "The Sunshine Boys", "Portnoy's Complaint", "Diary of a Mad Housewife", "Goodbye Columbus", TV's "He and She")
Frank Converse – 85 years old (1938) – Actor (TV's "One Life to Live", "As the World Turns", "All My Children", movies "Hurry Sundown", "Hour of the Gun", "The Rowdyman", "Killer on Board", "Cruise Into Terror", "The Pilot", "The Bushido Blade", "Spring Fever", "Solarbabies", "Everybody Wins", "Primary Motive")
Bernard Shaw – 83 years old (1940) – Broadcast journalist (Retired CNN anchorman)
Ted Kaczynski – 81 years old (1942) – "The Unabomber"
Barbara Parkins – 81 years old (1942) – Actress (TV's "Peyton Place", movie "Valley of the Dolls")
Bernie Taupin – 73 years old (1950) – Songwriter, worked with Elton John
Al Corley – 67 years old (1956) – Actor, singer, producer (TV's " Dynasty")
Ann Cusack – 62 years old (1961) – Actress ("A League of Their Own", "Multiplicity", TV's "The Jeff Foxworthy Show")
Jeremy Gelbwaks – 62 years old (1961) – Actor (Played Chris Partridge in the first season of TV's "The Partridge Family")
Jesse Valenzuela – 61 years old (1962) – Vocalist (Gin Blossoms)
Dan Roberts – 56 years old (1967) – Bass guitarist (Crash Test Dummies)
Naomi Campbell – 53 years old (1970) – Model
Anna Belknap – 51 years old (1972) – Actress ("CSI: NY")
Alison Eastwood – 51 years old (1972) – Actress, director ("Just a Little Harmless Sex", "Midnight in the Garden of Good and Evil")
Donell Jones – 50 years old (1973) – Singer ("U Know What's Up", "Where I Wanna Be")
A.J. Langer – 49 years old (1974) – Actress (TV's "My So-Called Life")
Ginnifer Goodwin – 45 years old (1978) – Actress ("Something Borrowed", "A Single Man", "He's Just Not That Into You", "Walk the Line", "Mona Lisa Smile", TV's "Once Upon a Time", "Big Love", "Ed")
Maggie Q – 44 years old (1979) – Actress ("Deception", "Live Free or Die Hard", "Mission: Impossible 3")
Apolo Anton Ohno – 41 years old (1982) – Olympic speed skater (TV's "Dancing With the Stars")
TODAY IS:
International Day for Biological Diversity
National Buy a Musical Instrument Day
For additional information check out websites like: www.on-this-day.com, www.born-today.com, www.famousbirthdays.com, www.daysoftheyear.com, and www.nationaldaycalendar.com.