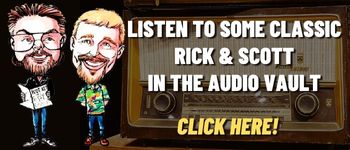 A quick look at Today in History, check out some Celebrity Birthdays, and find out what Days of the Year to celebrate.
TODAY IN HISTORY:
1787 – The Constitutional convention opened in Philadelphia, PA, with George Washington presiding.
1822 – The first steam powered boat arrived in Detroit, MI. The "Superior" carried 94 passengers from Buffalo, NY.
1844 – The gasoline engine was patented by Stuart Perry.
1844 – The first telegraphed news dispatch, sent from Washington, DC, to Baltimore, MD, appeared in the Baltimore "Patriot."
1895 – James P. Lee first published "Golf in America — A Practical Manual."
1927 – Ford Motor Company announced that the Model A would replace the Model T.
1927 – The "Movietone News" was shown for the first time at the Sam Harris Theatre in New York, NY.
1935 – Babe Ruth, then playing for the Boston Braves, hits the 714th and final home run of his career. A record that would stand for 39 years.
1935 – In Ann Arbor, MI, at a Big Ten Conference Track and Field Championship, Jesse Owens tied the world record for the 100-yard dash. He ran it in 9.4 seconds. He also broke three other world track records.
1953 – The first public television station in the U.S. officially began broadcasting as KUHT from the campus of the University of Houston.
1953 – In Nevada, the first atomic cannon was fired.
1961 – John F. Kennedy promised to land a man on the moon by the end of the decade, which did happen.
1965 – Muhammad Ali knocked out Sonny Liston just one minute and 42 seconds into their heavyweight championship fight at Lewiston, ME.
1968 – The Gateway Arch, part of the Jefferson National Expansion Memorial in St. Louis, MO, was dedicated.
1969 – The X-rated film "Midnight Cowboy", starring Jon Voight and Dustin Hoffman, opened in theaters.
1970 – Boeing Computer Services was founded.
1977 – The movie "Star Wars Episode IV: A New Hope" opened and became the largest grossing film to date.
1978 – The first bomb of a series of bombings orchestrated by the Unabomber detonated at Northwestern University resulting in minor injuries.
1979 – An American Airlines DC-10 crashed during takeoff at Chicago's O'Hare International Airport, killing all 258 passengers and 13 crew on board and two people on the ground. It is the deadliest aviation accident to have occurred in the United States.
1981 – Daredevil Daniel Goodwin scaled the Sears Tower, in Chicago, IL. It took him 7 1/2 hours. He was dressed as Spiderman and used suction cups.
1983 – Michael Jackson stole the show with his moonwalk in the NBC television special "Motown 25: Yesterday, Today and Tomorrow". Other stars of the broadcast include Diana Ross, Stevie Wonder, Marvin Gaye, Lionel Richie, The Four Tops, The Temptations and Smokey Robinson reuniting with The Miracles.
1983 – The movie "The Return of the Jedi" opened nationwide. It set a new record in opening day box office sales, selling $6,219,629 worth of tickets.
1985 – Bangladesh was hit with a hurricane and tidal wave that killed more than 11,000 people.
1986 – Approximately 7 million people participated in "Hands Across America" to make a human chain across the U.S. to raise money for the hungry and homeless. The event raised over $15 million.
1988 – Debbie Gibson's song "Foolish Beat" hit #1 on the charts, making her the youngest artist (at age 17) to write, sing and produce a #1 hit.
1992 – Jay Leno debuted as the new permanent host of NBC's "Tonight Show".
1992 – In Manilla, Pepsi announced that "349" was the winning number for a $37,000 grand prize in its "Number Fever" contest. Unfortunately, due to what Pepsi called a computer software glitch, 800,000 people had bottle caps with that winning number. In this public relations nightmare, violence erupted as angry consumers attacked bottling plants and delivery trucks.
1997 – Senator Strom Thurmond became the longest-serving senator in U.S. history. He served 41 years and 10 months.
2000 – The Walt Disney Co. and Time Warner Inc. signed a long-term deal that ended a dispute over the airing policies of Time Warner. Time Warner had blacked out Disney programs for a 39 hour period the previous month due to the lack of an agreement.
2001 – Erik Weihenmayer, 32, of Golden, CO, became the first blind climber to reach the summit of Mount Everest.
2001 – Sherman Bull, 64, of New Canaan, CT, became the oldest climber to reach the summit of Mount Everest.
2001 – The movie "Pearl Harbor", starring Ben Affleck, Kate Beckinsale, Josh Hartnett, Cuba Gooding Jr., Tom Sizemore, Jon Voight, Colm Feore, and Alec Baldwin, premiered in theaters. The film presented a heavily fictionalized version of the Japanese attack on Pearl Harbor on December 7, 1941.
2005 – Carrie Underwood won TV's "American Idol".
2006 – In Houston, TX, former Enron Corp. chiefs Kenneth Lay and Jeffrey Skilling were convicted of conspiracy and fraud for the downfall of Enron.
2007 – The movie "Pirates of the Caribbean: At World's End" opened in theaters, with Keith Richards as the father of Johnny Depp's character, Captain Jack Sparrow.
2007 – ABC announced that Rosie O'Donnell had been released from her contract and would not be returning to TV's "The View".
2008 – NASA's Phoenix Mars Lander landed in the arctic plains (Green Valley region) of Mars.
2010 – Nicole Scherzinger won "Dancing With the Stars", beating skater Evan Lysacek and sportscaster Erin Andrews in the finale.
2011 – Oprah Winfrey aired her last show, ending her 25 year run of TV's "The Oprah Winfrey Show".
2011 – In Tucson, AZ, Jared Lee Loughner, charged with various federal and state crimes for shooting Congresswoman Gabrielle Giffords and murdering six others on January 8th, was found to be mentally incompetent to stand trial.
2011 – At the age of 16, Scotty McCreery won the tenth season of TV's "American Idol", the youngest man ever to do so.
2012 – The SpaceX Dragon became the first commercial spacecraft to successfully rendezvous with the International Space Station.
2020 – In Minneapolis, MN, George Floyd was killed after a police officer kneeled on his neck for an extended period of time, setting off worldwide protests.
BIRTHDAYS:
Ron Nessen – 89 years old (1934) – White House Press Secretary for President Gerald Ford 1974-1977
Sir Ian McKellen – 84 years old (1939) – Actor ("Gods and Monsters", "The Lord of the Rings" and "The Hobbit" trilogies, "Apt Pupil", "Last Action Hero", "Richard III", "Six Degrees of Separation")
Jessi Colter – 80 years old (1943) – Country singer ("I'm Not Lisa")
Leslie Uggams – 80 years old (1943) – Actress, singer ("Roots", "Deadpool", TV's "Empire")
Frank Oz – 79 years old (1944) – Actor, puppeteer
Karen Valentine – 76 years old (1947) – Actress (TV's "Room 222", "Karen", movies "Hot Lead and Cold Feet", "The North Avenue Irregulars")
Jacki Weaver – 76 years old (1947) – Actress ("Animal Kingdom", "Silver Linings Playbook")
Klaus Meine – 75 years old (1948) – Lead singer (Scorpions)
Patti D'Arbanville – 72 years old (1951) – Actress, model (TV's "New York Undercover", "The Guiding Light")
Connie Sellecca – 68 years old (1955) – Actress, model (TV's "Hotel", "Flying High", "The Greatest American Hero")
Mike Myers – 60 years old (1963) – Actor, comedian ("Austin Powers" movies, "Wayne's World", "Shrek", TV's "Saturday Night Live")
Jamie Kennedy – 53 years old (1970) – Actor, comedian ("Malibu's Most Wanted", "Son of the Mask", TV's "Heartbeat")
Justin Henry – 52 years old (1971) – Actor ("Kramer vs. Kramer")
Octavia Spencer – 51 years old (1972) – Actress ("The Help", "Hidden Figures", "Fruitvale Station", "Allegiant", "Snowpiercer", TV's "Red Band Society", "Mom")
Molly Sims – 50 years old (1973) – Actress, model (TV's "Las Vegas")
Cillian Murphy – 47 years old (1976) – Actor ("Breakfast on Pluto", "Red Eye", "The Wind That Shakes the Barley", "Peacock", TV's "Peaky Blinders")
TODAY IS:
International Heritage Breeds Day
International Plastic Free Day
National Missing Children's Day
For additional information check out websites like: www.on-this-day.com, www.born-today.com, www.famousbirthdays.com, www.daysoftheyear.com, and www.nationaldaycalendar.com.