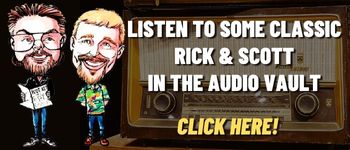 A quick look at Today in History, check out some Celebrity Birthdays, and find out what Days of the Year to celebrate.
TODAY IN HISTORY:
1865 – Arrangements were made in New Orleans for the surrender of Confederate forces west of the Mississippi.
1868 – President Andrew Johnson was acquitted, by one vote, of all charges in his impeachment trial.
1896 – The Dow Jones Industrial Average appeared for the first time in the "Wall Street Journal". The average price for the initial 11 stocks was $40.94.
1897 – Bram Stoker's book, "Dracula", was sold for the first time in London.
1923 – The first auto race at Le Mans was held. It has since been run annually in June.
1927 – The last Model T (Tin Lizzie) rolled off the assembly line.
1946 – The U.S. government patented the hydrogen bomb.
1959 – The word "Frisbee" became a registered trademark of Wham-O.
1961 – A U.S. Air Force bomber flew across the Atlantic in a record time of just over three hours.
1967 – Kay Whitfield and Noreen Hillary joined the Michigan State Police to become the first female officers.
1967 – "Sgt. Pepper's Lonely Hearts Club Band" by The Beatles was released in the UK.
1969 – The Apollo 10 astronauts returned to Earth after a successful eight-day dress rehearsal for the first manned moon landing.
1969 – Dick Cavett began hosting a three-night-a-week late night television show on ABC.
1973 – Kathy Schmidt set an American women's javelin record with a throw of 207 feet, 10 inches.
1975 – American stuntman Evel Knievel suffered severe spinal injuries in Britain when he crashed while attempting to jump 13 buses in his car.
1977 – George H. Willig was arrested after he scaled the South Tower of New York's World Trade Center. It took him 3-1/2 hours and he was arrested at the top of the 110-story building.
1978 – The first legal casino in the Eastern U.S. opened in Atlantic City, NJ.
1981 – Motown Records announced plans for a yearlong silver anniversary salute in 1982 to mark the 25th year of association between Berry Gordy and Smokey Robinson.
1985 – Sylvester Stallone's movie "Cobra" opened and set a first day box office record of $12.4 million.
1989 – To illustrate the power of radio, at 7:42 am, over 8,000 stations nationwide went silent for 30 seconds.
1994 – Michael Jackson and Lisa Marie Presley were married in the Dominican Republic. They were divorced in January of 1996.
1995 – The live action movie "Casper" premiered in theaters. It was the first film with a computer generated lead character.
1998 – The Supreme Court ruled that Ellis Island was mainly in New Jersey, not New York.
1998 – The Supreme Court ruled that police officers in high-speed chases are liable for bystander injuries only if their "actions shock the conscience."
1998 – The Grand Princess cruise ship made its inaugural cruise. The ship weighed 109,000 tons and cost approximately $450 million, making it the largest and most expensive cruise ship ever built.
1998 – The United States Senate approved legislation that allowed the U.S. Mint flexibility on how the mandatory inscriptions on the Washington quarter could be placed. H.R. 3301 allowed the mandatory inscriptions to be moved to the front of the quarter for the 50 States Circulating Commemorative Coin Program.
2004 – Fantasia Barrino was crowned the third winner of TV's "American Idol".
2004 – Timothy McVeigh's Oklahoma City bombing accomplice Terry Nichols was found guilty of 161 counts of first degree murder. He was already serving a life sentence for conspiracy and involuntary manslaughter.
2009 – Federal appeals judge Sonia Sotomayer was nominated by President Barak Obama to be the first Hispanic justice on the Supreme Court.
2010 – Lee DeWyze won TV's "American Idol: Season 9".
2015 – Hackers stole the personal data for about 100,000 U.S. taxpayers after breaking into an Internal Revenue Service system that allowed taxpayers to retrieve their previous tax returns.
2020 – Protests that were triggered by the murder of George Floyd erupted in Minneapolis–Saint Paul, MN, before becoming widespread across the United States.
2020 – Governor Gretchen Whitmer said her husband was joking when he asked a boat contractor whether his status as Michigan's "First Gentleman" would help him get his boat in the water ahead of the Memorial Day weekend.
2021 – Amazon said it would buy the 97 year old Metro-Goldwyn Mayer film and television studio for $8.45 billion. They closed the deal in March 2022.
BIRTHDAYS:
Brent Musburger – 84 years old (1939) – Sportscaster
Verden Allen – 79 years old (1944) – Organ Player (Mott the Hoople)
Sam Posey – 79 years old (1944) – Racing driver, sports broadcast journalist
Garry Peterson – 78 years old (1945) – Drummer (The Guess Who)
Stevie Nicks – 75 years old (1948) – Singer (Fleetwood Mac)
Pam Grier – 74 years old (1949) – Actress ("Scream Blacula Scream", "Foxy Brown", "The Big Doll House", "Coffy", "Jackie Brown", TV's "The L World")
Phillip Michael Thomas – 74 years old (1949) – Actor, singer (TV's "Miami Vice")
Hank Williams Jr. – 74 years old (1949) – Country musician
Margaret Colin – 65 years old (1958) – Actress (TV's "As the World Turns", "Gossip Girl")
Genie Francis – 61 years old (1962) – Actress (TV's "General Hospital")
Bobcat Goldthwait – 61 years old (1962) – Comedian, actor ("Police Academy" movies)
Lenny Kravitz – 59 years old (1964) – Musician
Helena Bonham-Carter – 57 years old (1966) – Actress ("The Wings of the Dove", "The King's Speech", "Harry Potter" movies, "Alice in Wonderland", "Dark Shadows", "Les Miserables", "Sweeney Todd", "Planet of the Apes", "Fight Club", "Howard's End", "A Room With a View")
Matt Stone – 52 years old (1971) – TV producer (TV's "South Park", "The Book of Mormon")
Lauryn Hill – 48 years old (1975) – Singer (The Fugees)
Elisabeth Harnois – 44 years old (1979) – Actress (TV's "CSI: Crime Scene Investigation", "Adventures in Wonderland"). Born in Detroit, MI.
Hrach Titizian – 44 years old (1979) – Actor (TV's "Homeland")
TODAY IS:
National Blueberry Cheesecake Day
For additional information check out websites like: www.on-this-day.com, www.born-today.com, www.famousbirthdays.com, www.daysoftheyear.com, and www.nationaldaycalendar.com.