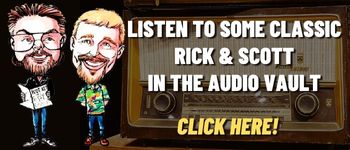 A quick look at Today in History, check out some Celebrity Birthdays, and find out what Days of the Year to celebrate.
TODAY IN HISTORY:
1830 – President Andrew Jackson signed the Indian Removal Act which relocated Native Americans.
1892 – The Sierra club was organized in San Francisco, CA.
1896 – The first recorded automobile accident happened in New York City. Henry Wells of Springfield, MA was driving a new Duryea Motor Wagon when he collided with Evelyn Thomas of New York, who was riding a bicycle. Thomas went to the hospital with a broken leg. Wells ended up spending the night in jail.
1897 – Pearle Bixby Wait trademarked his invention — a flavored gelatin dessert. His wife, May, came up with the name "Jell-O". The original flavors were strawberry, orange, lime, and raspberry.
1928 – Chrysler Corporation merged with Dodge Brothers, Inc.
1929 – Warner Brothers debuted "On With The Show" in New York, NY. It was the first all-color-talking picture.
1934 – The Dionne quintuplets were born near Callender, Ontario, to Olivia and Elzire Dionne. The babies were the first quintuplets to survive infancy.
1937 – President Franklin Roosevelt pushed a button in Washington, DC, signaling that vehicular traffic could cross the newly opened Golden Gate Bridge in California.
1937 – The German automobile manufacturer Volkswagen was founded.
1953 – The Walt Disney film "Melody" premiered in the Paramount Theatre in Hollywood, CA. The picture was the first 3-D cartoon.
1954 – President Dwight Eisenhower signed a law that added the words "under God" to the U.S. Pledge of Allegiance.
1957 – The National Academy of Recording Arts and Sciences (NARAS) was established. Two years later, the organization launched the Grammy Awards.
1957 – National League club owners voted to allow the Brooklyn Dodgers to move to Los Angeles, CA, and that the New York Giants could move to San Francisco, CA.
1961 – The human rights organization, Amnesty International, was founded.
1966 – Disney's iconic ride, "It's a Small World", opened at Disneyland in Anaheim, CA. It was originally developed for the 1964 New York World's Fair's.
1984 – The Penguin Colony exhibit opened at the John Ball Zoo in Grand Rapids, MI.
1996 – President Bill Clinton's former business partners in the Whitewater land deal, Jim McDougal and Susan McDougal, and the Governor of Arkansas Jim Guy Tucker, were convicted of fraud.
1998 – Dr. Susan Terebey discovered a planet outside of our solar system with the use of photos taken by the Hubble Space Telescope.
1999 – In Milan, Italy, Leonardo de Vinci's "The Last Supper" was put back on display after 22 years of restoration work.
2002 – Tom Brokaw announced that he would leave NBC Nightly News after the 2004 Presidential election. MSNBC anchor Brian Williams was named as his successor.
2002 – The Mars Odyssey found signs of large ice deposits on the planet Mars.
2002 – The last steel girder was removed from the original World Trade Center site in New York, NY. Cleanup duties officially ended with closing ceremonies at Ground Zero.
2004 – The movie "The Day After Tomorrow", starring Dennis Quaid, Jake Gyllenhaal, and Sela Ward, premiered in theaters.
2014 – A new roller coaster ride opened at Walt Disney World's Magic Kingdom. It was the Seven Dwarfs Mine Train.
2015 – The Observatory at One World Trade Center officially opened.
BIRTHDAYS:
Carroll Baker – 92 years old (1931) – Actress ("Baby Doll", "Ironweed", "Kindergarten Cop", "The Game", TV's "Murder, She Wrote", "L.A. Law", "Roswell")
Rudolph Giuliani – 79 years old (1944) – Politician, former Mayor of New York City 1994-2001
Gladys Knight – 79 years old (1944) – Singer
Billy Vera – 79 years old (1944) – Singer, actor (Billy Vera & The Beaters – "At This Moment", the theme song for TV's "Family Ties")
John Fogerty – 78 years old (1945) – Singer, guitarist (Creedence Clearwater Revival)
Ted Snell – 77 years old (1946) – Hockey player (Detroit Red Wings)
Kirk Gibson – 66 years old (1957) – Baseball player (Detroit Tigers 1979-1987). Born in Pontiac, MI.
Brandon Cruz – 61 years old (1962) – Actor (TV's "The Courtship of Eddie's Father")
Roland Gift – 62 years old (1961) – Lead Singer (Fine Young Cannibals)
Christa Miller – 59 years old (1964) – Actress (TV's "Cougar Town", "Scrubs", "The Drew Carey Show")
Chris Ballew – 58 years old (1965) – Lead singer, bass guitarist (Presidents of the United States of America)
Kylie Minogue – 55 years old (1968) – Singer ("The Loco-motion")
Justin Kirk – 54 years old (1969) – Actor (TV's "Weeds")
Marco Rubio – 52 years old (1971) – Politician (Florida Senator)
Elisabeth Hasselbeck – 46 years old (1977) – Television host (TV's "The View," "Fox & Friends", contestant on "Survivor")
Jake Johnson – 45 years old (1978) – Actor (TV's "New Girl")
Jesse Bradford – 44 years old (1979) – Actor ("Flags of Our Fathers", "Swimfan", "Clockstoppers", "Hackers", TV's "The West Wing")
Carey Mulligan – 38 years old (1985) – Actress ("An Education", "Shame", "Drive", "Wall Street: Money Never Sleeps")
Joseph Cross – 37 years old (1986) – Actor ("Desperate Measures", "Wide Awake", "Jack Frost")
TODAY IS:
For additional information check out websites like: www.on-this-day.com, www.born-today.com, www.famousbirthdays.com, www.daysoftheyear.com, and www.nationaldaycalendar.com.