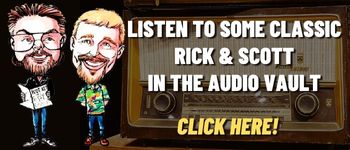 A quick look at Today in History, check out some Celebrity Birthdays, and find out what Days of the Year to celebrate.
TODAY IN HISTORY:
1802 – The city of Washington, DC was incorporated.
1881 – Leonidas G. Woolley received a patent for the first electric locomotive headlight.
1888 – Thomas Edison organized the Edison Phonograph Works.
1921 – West Virginia imposed the first state sales tax.
1927 – Francis E.J. Wilde of Meadowmere Park, NY, patented the electric sign flasher.
1933 – The U.S. Mint was under the direction of a woman for the first time when Nellie Ross took the position.
1937 – Margaret Mitchell won the Pulitzer Prize for Fiction for her novel "Gone with the Wind".
1944 – Wartime rationing of most grades of meats ended in the U.S.
1948 – TV's "The CBS Evening News" debuted as a 15 minute nightly telecast. It has gone on to become the longest running network newscast.
1948 – The U.S. Supreme Court ruled that covenants prohibiting the sale of real estate to blacks and other minorities were legally unenforceable.
1952 – The Kentucky Derby was televised nationally for the first time on CBS.
1952 – Joseph Fletcher and William Benedict become the first people to land a plane at the North Pole.
1966 – The game "Twister" was featured on the "Tonight Show" with Johnny Carson.
1967 – Carl Wilson (Beach Boys) went to court on draft evasion charges.
1971 – National Public Radio broadcast for the first time.
1971 – James Earl Ray, Martin Luther King's assassin, was caught in a jailbreak attempt.
1973 – The 108-story Sears Tower (now Willis Tower) in Chicago, IL was topped out at 1,451 feet as the world's tallest building at the time.
1978 – Digital Equipment Corp. sent an unsolicited email to every west coast ARPANET address. It was the first SPAM email.
1986 – In NASA's first post-Challenger launch, an unmanned Delta rocket lost power in its main engine shortly after liftoff. Safety officers destroyed it by remote control.
1986 – Dollywood (Dolly Parton's theme park) opened in Pigeon Forge, TN.
1988 – The White House acknowledged that first lady Nancy Reagan had used astrological advice to help schedule her husband's activities.
1991 – The final episode of TV's "Dallas" airs on CBS television. It lasted 13 seasons in prime time.
1992 – Five days of rioting and looting ended in Los Angeles, CA. The riots, that killed 53 people, began after the acquittal of police officers in the beating of Rodney King.
1999 – Mark Manes, at age 22, was arrested for supplying a gun to Eric Harris and Dylan Kleibold, who later killed 13 people at Columbine High School in Colorado.
1999 – Hasbro released the first collection of toys for the Star Wars movie "Episode I: The Phantom Menace."
1999 – The Dow Jones Industrial Average closed above 11,000 for the first time.
1999 – The southwestern portion of Oklahoma City, OK was destroyed by an F5 tornado that killed 45 people and injured 665. The storm caused $1 billion in damages. This tornado produced the highest wind speed every recorded at 301 +/- 20 miles per hour.
2000 – The sport of geocaching began. The first cache was placed with the coordinates from a GPS posted on Usenet.
2000 – The trial of two Libyans accused of killing 270 people in the bombing of Pan Am flight 103 (over Lockerbie) opened.
2001 – Tina Wesson, a 40 year old nurse from Tennessee, became the second "Survivor" grand prize winner, edging out Colby Donaldson for the million dollar prize. Nearly 34 million viewers tune in to the two hour live broadcast.
2002 – The movie Spider-Man, starring Tobey Maguire as Peter Parker, was released in theaters.
2006 – In Alexandria, VA, Al-Quaida conspirator Zacarias Moussaoui was given a sentence of life in prison for his role in the terrorist attack on the U.S. on September 11, 2001.
2007 – A videotape of a bombed David Hasselhoff sitting on the floor eating a hamburger, shirtless and in jeans, is aired by the TV shows "The Insider", "Entertainment Tonight" and "Extra".
2018 – A black bear wandered into a west side neighborhood in Grand Rapids, MI. He had climbed a tree. He was tranquilized by the DNR, and relocated to the wild near Houghton Lake, MI the same day.
2018 – Atlanta Falcons quarterback Matt Ryan became the NFL's first $30 million per season player after agreeing to $150 million contract extension.
BIRTHDAYS:
Frankie Valli – 89 years old (1934) – Singer (The Four Seasons)
Greg Gumbel – 77 years old (1946) – Sportscaster
Christopher Cross – 72 years old (1951) – Singer ("Ride Like the Wind", "Sailing", "Arthur's Theme")
Bruce Hall – 70 years old (1953) – Bass guitarist (REO Speedwagon)
David Ball – 64 years old (1959) – Musician (Soft Cell, "Tainted Love")
Bobby Cannavale – 53 years old (1970) – Actor (TV's "Third Watch", "100 Centre Street", "Will & Grace", "Cold Case", "Boardwalk Empire", "Vinyl")
Christina Hendricks – 48 years old (1975) – Actress (TV's "Mad Men")
Dulé Hill – 48 years old (1975) – Actor (TV's "The West Wing", "Psych")
Farrah Franklin – 42 years old (1981) – Singer (Destiny's Child)
Cheryl Burke – 39 years old (1984) – Dancer (TV's "Dancing with the Stars")
Mary Lambert – 34 years old (1989) – Singer, songwriter
TODAY IS:
National Chocolate Custard Day
National Garden Meditation Day
National Interpreter Appreciation Day
National Raspberry Pop Over Day
National Specially-able Pets Day
National Two Different Colored Shoes Day
For additional information check out websites like: www.on-this-day.com, www.born-today.com, www.famousbirthdays.com, www.daysoftheyear.com, and www.nationaldaycalendar.com.