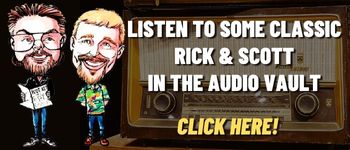 A quick look at Today in History, check out some Celebrity Birthdays, and find out what Days of the Year to celebrate.
TODAY IN HISTORY:
1783 – The first daily newspaper was published in the U.S. by Benjamin Towner. It was called "The Pennsylvania Evening Post".
1848 – W.G. Young patented the ice cream freezer.
1854 – The U.S. territories of Nebraska and Kansas were established.
1868 – Memorial Day was observed widely for the first time in the United States. It was originally called Decoration Day.
1879 – William Vanderbilt renamed New York City's Gilmore's Garden to Madison Square Garden.
1883 – Because of a rumor that the Brooklyn Bridge was in danger of collapsing, twelve people were trampled to death in New York, NY, in a stampede .
1896 – The first automobile accident occurred in New York, NY.
1903 – In Riverdale, NY, the first American motorcycle hill climb was held.
1911 – Ray Harroun won the first Indianapolis 500. At the time, it was called the International 500-Mile Sweepstakes Race. Harroun's average speed was 74.59 miles per hour.
1922 – The Lincoln Memorial was dedicated in Washington, DC.
1958 – Unidentified soldiers killed in World War II and the Korean conflicts were buried at the Tomb of the Unknown Soldier in Arlington National Cemetery.
1966 – Surveyor 1 was launched. It would become the first U.S. spacecraft to land on an extraterrestrial body.
1967 – Daredevil Evel Knievel jumped 16 automobiles in a row in a motorcycle stunt at Ascot Speedway in Gardena, CA.
1971 – Blue Ribbon Sport officially became Nike.
1971 – Baseball great Willie Mays scored his 1,950th run.
1971 – Mariner 9, the American deep space probe blasted off on a journey to Mars. It's mission was to map 70% of the surface and to study temporal changes in the atmosphere and surface of Mars.
1981 – The compact disc was introduced.
1987 – Mike Tyson retained the WBA/WBC heavyweight boxing title with a sixth round TKO over Pinklon Thomas.
1989 – Margaret Ray pleaded guilty to charges of breaking into and entering David Letterman's Connecticut house. (Ray committed suicide in 1998.)
1996 – John Tesh made his last appearance as host of TV's "Entertainment Tonight" before launching a full-time career as a musician and radio personality.
1997 – Jesse K. Timmendequas was convicted in Trenton, NJ, of raping and strangling a 7-year-old neighbor, Megan Kanka. The 1994 murder inspired "Megan's Law," requiring that communities be notified when sex offenders move in.
2002 – In New York, NY, a ceremony were held to officially mark the end of the clean up from the World Trade Center terrorist attacks on September 11, 2001.
2003 – Pixar released it's animated film "Finding Nemo" in theaters.
2005 – Chef Gordon Ramsay debuted his chef competition television show "Hell's Kitchen" on Fox.
2008 – The big screen version of "Sex and the City" opened in theaters, four years after airing it's TV series finale.
2011 – Space Shuttle Endeavor successfully undocked from the International Space Station and return to earth on it's final mission.
2012 – New York City Mayor Michael Bloomberg announced the Portion Cap Rule. The proposed amendment to the city health code would have required that food service establishments limit the size of sugary beverages to 16 ounces. On June 26, 2014, the New York Court of Appeals ruled that the New York City Board of Health had exceeded the scope of its regulatory authority.
2020 – The Crew Dragon Demo-2 launched from the Kennedy Space Center in Florida, becoming the first crewed orbital spacecraft to launch from the United States since 2011.
2020 – What started out as a peaceful protest in honor of George Floyd (a black man murdered by the police in Minneapolis, MN) turned into a riot with more about $500,000 worth of damage done in downtown Grand Rapids, MI. Most storefront windows were busted out, stores were looted, and cars were burned on the street.
BIRTHDAYS:
Ruta Lee – 88 years old (1935) – Actress ("Seven Brides for Seven Brothers", "Witness for the Prosecution", "Funny Face")
Keir Dullea – 87 years old (1936) – Actor (2001: A Space Odyssey", "2010: The Year We Make Contact", "Bunny Lake Is Missing", "Black Christmas")
Lenny Davidson – 79 years old (1944) – Guitarist (The Dave Clark Five)
Stephen Tobolowsky – 72 years old (1951) – Actor ("Groundhog Day", "Memento", TV's "Deadwood", "Heroes", "Glee", "Californication", "Silicon Valley")
Topper Headon – 68 years old (1955) – Drummer (The Clash)
Marie Fredriksson – 65 years old (1958) – Singer, pianist (Roxette)
Ted McGinley – 65 years old (1958) – Actor (TV's "Married… with Children", "Hope & Faith", "Happy Days", "Dynasty", "The Love Boat")
Ralph Carter – 62 years old (1961) – Actor (Played Michael Evans on TV's "Good Times")
Wynonna Judd – 59 years old (1964) – Country musician (The Judds)
Tom Morello – 59 years old (1964) – Musician (Rage Against The Machine, Prophets of Rage, Bruce Springsteen and the E Street Band)
Patrick Dahlheimer – 52 years old (1971) – Bass guitarist (Live)
Duncan Jones – 52 years old (1971) – Director ("Source Code", "Moon")
CeeLo Green – 48 years old (1975) – Singer, former coach (TV's "The Voice")
Blake Bashoff – 42 years old (1981) – Actor ("Spring Awakening", TV's "Lost")
TODAY IS:
National Hole In My Bucket Day
For additional information check out websites like: www.on-this-day.com, www.born-today.com, www.famousbirthdays.com, www.daysoftheyear.com, and www.nationaldaycalendar.com.