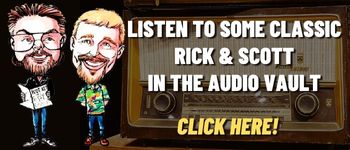 A quick look at Today in History, check out some Celebrity Birthdays, and find out what Days of the Year to celebrate.
TODAY IN HISTORY:
1859 – The clock tower at the Houses of Parliament, which houses Big Ben, started keeping time.
1870 – E.J. DeSemdt patented asphalt.
1879 – Gilmores Garden in New York, NY, was renamed Madison Square Garden by William Henry Vanderbilt and was opened to the public at 26th Street and Madison Avenue.
1880 – The first U.S. national bicycle society was formed in Newport, RI. It was known as the League of American Wheelman.
1884 – Dr. John Harvey Kellogg patented "flaked cereal".
1907 – The first taxis arrived in New York, NY. They were the first in the United States.
1909 – The National Negro Committee, the forerunner to the National Association for the Advancement of Colored People (NAACP), held its first conference.
1913 – The 17th Amendment went into effect. It provided for popular election of U.S. senators.
1927 – Ford Motor Company produced the last "Tin Lizzie" (Model T) in order to begin production of the Model A. Ford had produced 15,007,003 Model T's.
1927 – Johnny Neun, first baseman for the Detroit Tigers, pulled off an unassisted triple play. He caught a line drive, tagged a runner who had left first base, and then tagged second base to catch a second runner.
1929 – The first talking Mickey Mouse cartoon, "The Karnival Kid", was released.
1955 – The U.S. Supreme Court ordered that all states must end racial segregation "with all deliberate speed".
1964 – The New York Mets and the San Francisco Giants played a double header that took 19 hours and 16 minutes and became history's longest professional baseball game.
1971 – In accordance with the Uniform Monday Holiday Act passed by Congress in 1968, observation of Memorial Day occurs on the last Monday in May for the first time, rather than on the traditional Memorial Day of May 30th.
1977 – The Trans-Alaska oil pipeline was finished after 3 years of construction.
1985 – The Stroh's beer plant in Detroit closed. Stroh's beer returned to stores and bars in Michigan in August of 2016, made by Brew Detroit through an agreement with Pabst Brewing Company.
1990 – The "show about nothing", TV's "Seinfeld" debuted on NBC.
1995 – Bob Dole singled out Time Warner for "the marketing of evil" in movies and music. He later admitted that he had not seen or heard much of what he had been criticizing.
1998 – "Derecho" winds accompanied thunderstorms that blew through West Michigan. Around 5 am that Sunday morning, the storms blasted through the area with winds estimated as high as 130 mph in Grand Haven and Walker. The storm caused damage from South Dakota to the east coast. According to the Storm Prediction Center, this episode ranks as one of the top thunderstorm events in world history!
1998 – Geri Halliwell, also known as "Ginger Spice" of the Spice Girls, confirmed she was leaving the group.
2000 – The television show "Survivor" premiered on CBS.
2003 – Air France's Superjet, the Concorde, returned to Paris in a final commercial flight.
2003 – In North Carolina, Eric Robert Rudolph, who had been on the FBI's 10 Most Wanted list for several bombings including the attack at the 1996 Atlanta Olympics, was apprehended after spending five years on the lam. He is also suspected of attacking abortion clinics and a gay nightclub.
2020 – After riots broke out in downtown Grand Rapids the night before, local residents headed downtown with brooms, shovels, and buckets and cleaned up the mess. Broken storefront windows were boarded up with sheets of plywood. Days later artists painted murals on those big pieces of wood.
BIRTHDAYS:
Clint Eastwood – 93 years old (1930) – Actor, director ("Pale Rider", "Unforgiven", "Million Dollar Baby", directed "Unforgiven", "Million Dollar Baby", "Letters From Iwo Jima", "Mystic River")
Ron Laird – 85 years old (1938) – Olympic race walker
Peter Yarrow – 85 years old (1938) – Musician (Peter, Paul and Mary)
Sharon Gless – 80 years old (1943) – Actress (TV's "Switch", "Cagney and Lacey")
Joe Namath – 80 years old (1943) – Football player, broadcaster (TV's "Monday Night Football")
Tom Berenger – 74 years old (1949) – Actor ("The Big Chill," "Platoon", "Major League", "Eddie and the Cruisers", "Someone to Watch Over Me")
Gregory Harrison – 73 years old (1950) – Actor (TV's "Trapper John, MD", "Falcon Crest")
Kyle Secor – 66 years old (1957) – Actor (TV's "Homicide: Life on the Street")
Roma Maffia – 65 years old (1958) – Actress (TV's "Nip/Tuck")
Chris Elliott – 63 years old (1960) – Comedian (TV's "Get a Life", movies "Cabin Boy", "Groundhog Day", "Kingpin", "Scary Movie 2")
Lea Thompson – 62 years old (1961) – Actress ("Back to the Future" movies, "Some Kind of Wonderful", TV's "Switched at Birth", "Caroline in the City", "Dancing with the Stars: Season 19")
Corey Hart – 61 years old (1962) – Singer ("Sunglasses at Night", "Never Surrender")
Darryl McDaniels – 59 years old (1964) – Rapper (D.M.C. of Run-D.M.C.)
Brooke Shields – 58 years old (1965) – Actress ("Pretty Baby", "Blue Lagoon", "Endless Love", TV's "Lipstick Jungle", "Suddenly Susan")
Christian McBride – 51 years old (1972) – Musician
Colin Farrell – 47 years old (1976) – Actor ("Saving Mr. Banks", "Total Recall", "Horrible Bosses", "Crazy Heart", "Miami Vice", "Alexander", "The Recruit", "Phone Booth", "Daredevil", "Minority Report")
Casey James – 41 years old (1982) – Singer (Finished third on TV's "American Idol: Season 9")
Curtis Williams Jr. – 36 years old (1987) – Actor (TV's "The Parent Hood")
TODAY IS:
Infidelity Hurts Awareness Day
National Autonomous Vehicle Day
National Save Your Hearing Day
National Senior Health & Fitness Day
National Speak in Complete Sentences Day
Necrotizing Fasciitis Awareness Day
For additional information check out websites like: www.on-this-day.com, www.born-today.com, www.famousbirthdays.com, www.daysoftheyear.com, and www.nationaldaycalendar.com.