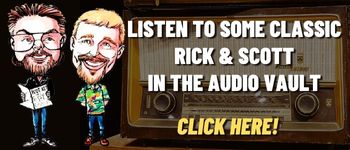 A quick look at Today in History, check out some Celebrity Birthdays, and find out what Days of the Year to celebrate.
TODAY IN HISTORY:
1626 – Dutch explorer Peter Minuit landed on Manhattan Island. Native Americans later sold the island (20,000 acres) for $24 in cloth and buttons.
1715 – A French manufacturer debuted the first folding umbrella.
1776 – Rhode Island declared its freedom from England two months before the Declaration of Independence was adopted.
1871 – The first professional baseball league, the National Association, began their first season in Fort Wayne, IN.
1886 – Chichester Bell and Charles S. Tainter patented the gramophone. It was the first practical phonograph.
1904 – The U.S. formally took control of the property for construction of the Panama Canal.
1905 – Belmont Park opened in suburban Long Island. It opened as the largest race track in the world.
1919 – A Major League Baseball game was played on a Sunday for the first time.
1927 – The Academy of Motion Picture Arts And Sciences, the organization that presents the Oscars, was founded.
1932 – In Atlanta, GA, gangster Al Capone began serving an 11-year prison sentence for tax evasion at a federal penitentiary.
1935 – The first highway travel information center opened on U.S. 12 in New Buffalo, MI.
1942 – The United States began food rationing.
1959 – The first Grammy Awards were held.
1961 – Thirteen civil rights activists, dubbed "Freedom Riders," began a bus trip through the South.
1964 – The television soap opera "Another World" premiered on NBC. It would be on the air for 35 years. The last broadcast was June 25, 1999.
1966 – TV's "The Patty Duke Show" aired its 104th and final first-run episode.
1970 – The Ohio National Guardsmen opened fire on students during an anti-Vietnam war protest at Kent State University. Four students were killed and 11 others were wounded.
1973 – Elvis Presley opened a 13 night run at the Sahara Tahoe and drew a harsh review from "Variety", which called him "30 pounds overweight, puffy, white-faced and blinking against the light. The voice sounds weak, delivery is flabby… and [he shows] no enthusiasm."
1979 – Margaret Thatcher became Britain's first woman Prime Minister.
1987 – Live models were used for the first time in Playtex bra ads.
1987 – The First Bank of the United States was listed as a National Historic Landmark.
1989 – Colonel Oliver North was convicted of three crimes and acquitted of nine other charges for his role in the Iran-Contra affair. The convictions were later overturned on appeal.
1998 – A federal judge in Sacramento, CA, gave "Unabomber" Theodore Kaczynski four life sentences plus 30 years after Kaczynski accepts a plea agreement sparing him from the death penalty.
2000 – Lance Bass, of 'N Sync, celebrated his 21st birthday by winning $125,000 for charity on "Who Wants to Be a Millionaire".
2001 – Bonny Lee Bakley, wife of Robert Blake, was shot to death inside the actor's car, parked outside a Studio City, CA restaurant where the couple had just dined. Blake said he left his wife in the car and returned to the restaurant to retrieve a gun he had left there.
2003 – Idaho Gem was born. He was the first member of the horse family to be cloned.
2005 – After 10 weeks of testimony from more than 80 witnesses, prosecutors in the Michael Jackson child molestation trial rest their case.
2007 – Paris Hilton was sentenced to 45 days in jail for violating her probation. She was ordered to report to a women's jail in Lynwood, CA by June 5th.
2007 – Greensburg, KS was almost completely destroyed by a 1.7 mile wide EF5 tornado. It was the first-ever tornado to be rated as such with the new Enhanced Fujita scale.
2010 – Pablo Picasso's "Nude, Green Leaves and Bust" sold for $106.5 million.
2012 – In Las Vegas, NV, Google received the first self-driving vehicle testing license.
BIRTHDAYS:
Betsy Rawls – 95 years old (1928) – Golfer
David LaFlamme – 82 years old (1941) – Musician
George F. Will – 82 years old (1941) – Columnist ("Newsweek")
Peggy Santiglia – 79 years old (1944) – Singer ("My Boyfriend's Back")
Richard Jenkins – 76 years old (1947) – Actor ("The Visitor", TV's "Six Feet Under")
Stella Parton – 74 years old (1949) – Country singer
Hilly Hicks – 73 years old (1950) – Actor, minister (Played Chicken George on TV's "Roots")
Jackie Jackson – 72 years old (1951) – Singer (The Jackson Five, The Jacksons)
Mick Mars – 72 years old (1951) – Guitarist (Mötley Crüe)
Oleta Adams – 70 years old (1953) – Singer
Pia Zadora – 70 years old (1953) – Actress ("Hairspray", "Voyage of the Rock Aliens", "The Lonely Lady", "Butterfly")
Randy Travis – 64 years old (1959) – Country singer
Mary McDonough – 62 years old (1961) – Actress (Played Erin on TV's "The Waltons")
Ana Gasteyer – 56 years old (1967) – Comedian (TV's "Saturday Night Live", "Suburgatory", "Lady Dynamite")
Will Arnet – 53 years old (1970) – Actor (TV's "Arrested Development", "The Millers", "Sit Down Shut Up", movies "Semi-Pro", "Blades of Glory", "The Lego Movie")
Mike Dirnt – 51 years old (1972) – Bassist, vocalist (Green Day)
Chris Tomlin – 51 years old (1972) – Singer
Erin Andrews – 45 years old (1978) – ESPN reporter (TV's "Dancing With the Stars")
Lance Bass – 44 years old (1979) – Singer ('N Sync)
Alexander Gould – 29 years old (1994) – Actor (TV's "Weeds", voice of Nemo in the movie "Finding Nemo")
TODAY IS:
International Firefighters' Day
National Candied Orange Peel Day
National Weather Observers Day
For additional information check out websites like: www.on-this-day.com, www.born-today.com, www.famousbirthdays.com, www.daysoftheyear.com, and www.nationaldaycalendar.com.