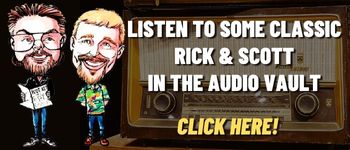 A quick look at Today in History, check out some Celebrity Birthdays, and find out what Days of the Year to celebrate.
TODAY IN HISTORY:
1809 – Mary Kies was awarded the first patent to go to a woman. It was for technique for weaving straw with silk and thread.
1831 – "The Detroit Free Press" began publication.
1846 – Michigan abolished the death penalty.
1862 – The Battle of Puebla took place. It is celebrated as Cinco de Mayo Day.
1865 – The Thirteenth Amendment was ratified, abolishing slavery in the U.S.
1865 – In North Bend, OH (a suburb of Cincinnati), the first train robbery in the U.S. took place.
1866 – Memorial Day was first celebrated in the U.S. at Waterloo, NY.
1891 – Music Hall was dedicated in New York, NY. It was later renamed Carnegie Hall.
1904 – The third perfect game of the major leagues was thrown by Cy Young (Boston Red Sox) against the Philadelphia Athletics. It was the first perfect game under modern rules.
1921 – Coco Chanel debuted her first fragrance. It was called "Chanel No. 5". Why was it called No. 5? In 1920, when she presented with small glass vials containing sample scents numbered 1 to 5 and 20 to 24 for her assessment, she chose the fifth vial.
1925 – John T. Scopes, a biology teacher in Dayton, TN, was arrested for teaching Darwin's theory of evolution.
1934 – The first "Three Stooges" short, "Woman Haters", was released.
1936 – Edward Ravenscroft received a patent for the screw-on bottle cap with a pour lip.
1952 – The "Vitameatavegamin" episode of TV's "I Love Lucy" aired for the first time.
1956 – Jim Bailey became the first runner to break the four-minute mile in the U.S. He was clocked at 3:58.5.
1961 – Alan Shepard became the first American in space when he made a 15 minute suborbital flight.
1966 – Willie Mays broke the National League record for home runs when he hit his 512th.
1973 – Secretariat won the 99th Kentucky Derby.
1978 – Pete Rose, of the Cincinnati Reds, registered his 3,000th major league hit.
1986 – Rock and Roll Hall of Fame and Atlantic Records chairman Ahmet Ertegun announced that Cleveland, OH, had been chosen as the city where the Rock & Roll Hall of Fame and Museum would be built.
1987 – The U.S. congressional Iran-Contra hearings opened.
1994 – American teenager Michael P. Fay was caned in Singapore for theft and vandalism.
1997 – Dolores Hope received a star on the Hollywood Walk of Fame.
1997 – Ivan Reitman received a star on the Hollywood Walk of Fame.
1997 – TV's "Married With Children" aired its last episode on Fox. It debuted on April 5, 1987.
1998 – The Michigan state legislature introduced a bill that would limit concert attendance by minors under the age of 18.
2000 – The final episode of TV's "Boy Meets World" aired on ABC.
2002 – The movie "Spider-man", starring Tobey McQuire, became the first film to make over $100 million on it's opening weekend.
2004 – Picasso's 1905 painting "Boy with a Pipe" sold for $104 million at Sotheby's in New York, setting a new record for an auctioned painting.
BIRTHDAYS:
Michael Murphy – 85 years old (1938) – Actor ("Batman Returns")
Roni Stoneman – 85 years old (1938) – Banjo player (TV's "Hee Haw" gang)
Lance Henriksen – 83 years old (1940) – Actor ("The Last Samurai", "Dog Day Afternoon", "Pumpkinhead", "Aliens", "The Terminator", TV's "Millennium")
Michael Palin – 80 years old (1943) – Comedian, actor ("Monty Python's Flying Circus", "A Fish Called Wanda")
John Rhys-Davies – 79 years old (1944) – Actor ("The Lord of the Rings" trilogy)
Kurt Loder – 78 years old (1945) – MTV newsman, music journalist
Bill Ward – 75 years old (1948) – Drummer (Black Sabbath)
Richard E. Grant – 66 years old (1957) – Actor ("Ready to Wear", "Bram Stoker's Dracula", TV's "Game of Thrones")
Kevin Mooney – 61 years old (1962) – Rock bassist, guitarist (Adam & The Ants)
Tina Yothers – 50 years old (1973) – Actress (Played Jennifer Keaton on TV's "Family Ties")
Craig David – 42 years old (1981) – Singer
Danielle Fishel – 42 years old (1981) – Actress (TV's "Boy Meets World", "Girl Meets World")
Henry Cavill – 40 years old (1983) – Actor ("Man of Steel", "The Man From UNCLE")
Adele – 35 years old (1988) – Singer
Chris Brown – 34 years old (1989) – Singer, actor
TODAY IS:
Hug a Shed and Take a Selfie Day
National Silence the Shame Day
For additional information check out websites like: www.on-this-day.com, www.born-today.com, www.famousbirthdays.com, www.daysoftheyear.com, and www.nationaldaycalendar.com.