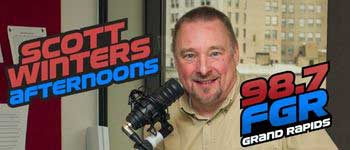 A quick look at Today in History, check out some Celebrity Birthdays, and find out what Days of the Year to celebrate.
TODAY IN HISTORY:
1794 – The United States Post Office was established.
1847 – The rubber tire was patented by Robert W. Thompson.
1877 – At Gilmore's Gardens in New York, NY, the first Westminster Kennel Club Dog Show opened.
1879 – George Selden applied for the first automobile patent.
1886 – Pharmacist Dr. John Styth Pemberton invented a medicinal carbonated beverage that would later be called "Coca-Cola".
1912 – Paramount Pictures was founded.
1914 – The U.S. Congress passed a Joint Resolution that designated the second Sunday in May as Mother's Day.
1915 – H.P. Whitney's Regret became the first filly to win the Kentucky Derby.
1919 – The first transatlantic flight took-off by a navy seaplane.
1921 – The world's first riding lawnmower was introduced by the Ideal Power Mower Company of Lansing, MI. The mower company was sold to the Indian Motorcycle Co. in 1945.
1945 – President Harry Truman announced that World War II had ended in Europe. Germany unconditionally surrendered to Allied troops. The war in Europe ended and VE day was proclaimed.
1956 – Alfred E. Neuman appeared on the cover of "Mad Magazine" for the first time.
1958 – President Dwight Eisenhower ordered the National Guard out of Little Rock, AR, as Ernest Green became the first black to graduate from an Arkansas public school.
1959 – Mike and Marian Ilitch founded "Little Caesars Pizza Treat" in Garden City, MI.
1961 – New Yorkers selected a new name for their new National League baseball franchise. They chose the Mets.
1963 – The first James Bond movie, "Doctor No", is released in the US.
1973 – Carolyn King, of Ypsilanti, MI, became the first girl to play in Little League.
1976 – The rollercoaster "The New Revolution", the first steel coaster with a vertical loop, opened at Six Flags Magic Mountain.
1978 – New York's "Son of Sam," David Berkowitz, pleaded guilty to six murder charges.
1980 – The World Health Organization confirmed the eradication of smallpox.
1984 – The Soviet Union announced that they would not participate in the 1984 Summer Olympics Games in Los Angeles, CA.
1984 – Joanie (Erin Moran) and Chachi (Scott Baio) got married on the ABC television show "Happy Days".
1986 – Reporters were told that 84,000 people had been evacuated from areas near the Chernobyl nuclear plant in Soviet Ukraine.
1997 – Larry King received a star on the Hollywood Walk of Fame.
1998 – Johnny Winter was inducted into Hollywood's Rock Walk.
1999 – The first female cadet graduated from The Citadel military college.
2010 – Betty White hosted TV's "Saturday Night Live". At the age of 88, she set a record as the show's oldest host.
2020 – Golf carts were once again allowed on Michigan golf courses. They had been banned due to COVID-19 restrictions.
BIRTHDAYS:
David Attenborough – 96 years old (1926) – Actor, environmentalist
Toni Tennille – 82 years old (1940) – Singer (The Captain and Tennille)
James Mitchum – 81 years old (1941) – Actor ("The Beat Generation", "The Victors", "Ride the Wild Surf", "In Harm's Way", "Ambush Bay", "The Invincible Six", "The Last Movie", "Moonrunners")
Gary Glitter – 78 years old (1944) – Singer ("Rock and Roll Part Two")
Phillip Bailey – 71 years old (1951) – Singer (Earth, Wind and Fire)
Chris Frantz – 71 years old (1951) – Drummer (Talking Heads)
Billy Burnette – 69 years old (1953) – Guitarist (Fleetwood Mac)
Alex Van Halen – 69 years old (1953) – Drummer (Van Halen)
David Keith – 68 years old (1954) – Actor ("An Officer and a Gentleman", "The Lords of Discipline", "Firestarter","White of the Eye")
Eric Brittingham – 62 years old (1960) – Bass guitarist (Cinderella)
Melissa Gilbert – 58 years old (1964) – Actress (TV's "Little House on the Prairie")
Enrique Iglesias – 47 years old (1975) – Singer
Matthew Davis – 44 years old (1978) – Actor ("Legally Blonde", "Blue Crush", TV's "The Vampire Diaries", "What About Brian")
TODAY IS:
International Thalassaemia Day
National Coconut Cream Pie Day
National Military Spouse Appreciation Day
Time of Remembrance and Reconciliation
For additional information check out websites like: www.on-this-day.com, www.born-today.com, www.famousbirthdays.com, www.daysoftheyear.com, and www.nationaldaycalendar.com.