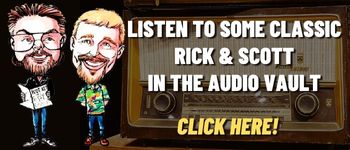 A quick look at Today in History, check out some Celebrity Birthdays, and find out what Days of the Year to celebrate.
TODAY IN HISTORY:
1754 – The first newspaper cartoon in America showed a divided snake "Join or die" in "The Pennsylvania Gazette."
1785 – Joseph Bramah patented the beer-pump handle.
1926 – Americans Richard Byrd and Floyd Bennett became the first men to fly an airplane over the North Pole. Later discovery of Byrd's diary appeared to cast some doubt on the claim.
1930 – A starting gate was used to start a Triple Crown race for the first time.
1936 – The first sheet of postage stamps of more than one variety went on sale in New York, NY.
1945 – U.S. officials announced that the midnight entertainment curfew was being lifted immediately.
1958 – Richard Burton made his network television debut in the presentation of "Wuthering Heights" on CBS-TV.
1960 – The U.S. Food and Drug Administration (FDA) approved for sale an oral birth-control pill for the first time.
1962 – A laser beam was successfully bounced off the Moon for the first time.
1974 – The House Judiciary Committee began formal hearings on the President Richard Nixon impeachment.
1974 – Three Detroit, MI thieves set a record by stealing 32,500 used watches from a Goodwill Industries warehouse.
1980 – In Norco, CA, five masked gunmen held up a Security Pacific bank, leading to a violent shoot-out and one of the largest pursuits in California history. Two of the gunmen and one police officer were killed and 33 police and civilian vehicles were destroyed in the chase.
1980 – A Liberian freighter hit the Sunshine Skyway Bridge over Tampa Bay in Florida, making a 1,400 ft. section of the southbound span collapse. 35 motorists, in six cars and a Greyhoud bus, fell 150 ft. into the water and died.
1980 – The original "Friday the 13th" movie premiered in theaters.
1986 – Movie goers were introduced to Johnny Five when the movie "Short Circuit" opened in theaters.
1991 – Actor, director Michael Landon appeared on "The Tonight Show" to discuss the cancer which ultimately killed him.
1992 – NBC's "Golden Girls" aired its final first run network TV episode. 27 Million viewers tuned in to watch.
1996 – In video testimony to a courtroom in Little Rock, AR, President Bill Clinton insisted that he had nothing to do with a $300,000 loan in the criminal case against his former Whitewater partners.
2020 – In Michigan, Expirations for driver's licenses and vehicle registrations were extended to July due to COVID-19.
2020 – COVID-19 caused the U.S. unemployment rate to hit 14.9% — the worst rate since the Great Depression.
BIRTHDAYS:
Glenda Jackson – 87 years old (1936) – Actress ("Women in Love", "A Touch of Class", "Sunday Bloody Sunday", "Hedda")
Sonny Curtis – 86 years old (1937) – Musician (Buddy Holly and the Crickets)
James L. Brooks – 83 years old (1940) – Director ("Starting Over", "Terms of Endearment", "Broadcast News", "I'll Do Anything", "As Good as It Gets", "Spanglish")
Tommy Roe – 81 years old (1942) – Singer ("Sheila", "Dizzy")
Richie Furay – 79 years old (1944) – Musician (Buffalo Springfield, Poco)
Steve Katz – 78 years old (1945) – Guitarist, singer (Blood, Sweat and Tears)
Candice Bergen – 77 years old (1946) – Actress (TV's "Murphy Brown", "Boston Legal", movies "Starting Over", "Carnal Knowledge", "Gandhi", "Miss Congeniality", "Sweet Home Alabama")
Clint Holmes – 77 years old (1946) – Singer ("Playground In My Mind")
Anthony Higgins – 76 years old (1947) – Actor ("A Walk with Love and Death", "Something for Everyone", "Taste the Blood of Dracula", "Vampire Circus")
Billy Joel – 74 years old (1949) – Musician
Alley Mills – 72 years old (1951) – Actress (TV's "The Wonder Years", "The Bold and the Beautiful")
John Corbett – 62 years old (1961) – Actor ("My Big Fat Greek Wedding", TV's "Northern Exposure", "Sex and the City")
Dave Gahan – 61 years old (1962) – Lead singer (Depeche Mode)
Ghostface Killah – 53 years old (1970) – Rapper (Wu-Tang Clan)
Rosario Dawson – 44 years old (1979) – Actress ("Kids", "Rent", "Clerks II", "Percy Jackson & the Olympians: The Lightning Thief", "Sidewalks of New York", "Alexander", "Grindhouse", "Sin City", "Trance")
Rachel Boston – 41 years old (1982) – Actress (TV's "American Dreams", "The Ex List", "In Plain Sight", "Witches of East End")
Prince Fielder – 39 years old (1984) – Baseball player (Detroit Tigers 2012-2013)
Audrina Patridge – 38 years old (1985) – Actress (TV's "The Hills")
Grace Gummer – 37 years old (1986) – Actress (TV's "The Newsroom", "American Horror Story: Freak Show", "Extant", "Mr. Robot")
Bill Steffen – WOOD TV 8 Chief Meteorologist
TODAY IS:
National Butterscotch Brownie Day
National Home Front Heroes Day
National Lost Sock Memorial Day
Time of Remembrance and Reconciliation
For additional information check out websites like: www.on-this-day.com, www.born-today.com, www.famousbirthdays.com, www.daysoftheyear.com, and www.nationaldaycalendar.com.