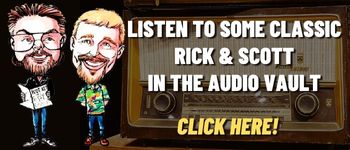 A quick look at Today in History, check out some Celebrity Birthdays, and find out what Days of the Year to celebrate.
TODAY IN HISTORY:
1775 – The U.S. Marines were organized under authority of the Continental Congress. (The Marines went out of existence after the end of the Revolutionary War in April, 1783. The Marine Corps were formally re-established on July 11, 1798.) This day is observed as the birth date of the United States Marine Corps.
1801 – The state of Tennessee outlawed the practice of dueling.
1871 – Henry M. Stanley, journalist and explorer, found David Livingstone. Livingstone was a missing Scottish missionary in central Africa. Stanley delivered his famous greeting: "Dr. Livingstone, I presume?"
1879 – Western Union and the National Bell Telephone Company reached a settlement over various telephone patents.
1903 – Mary Anderson patented the windshield wiper.
1919 – The American Legion held its first national convention, in Minneapolis, MN.
1951 – With the roll out of the North American Numbering Plan, the direct-dial, coast-to-coast telephone service began when Mayor M. Leslie Denning of Englewood, NJ, called his counterpart in Alameda, CA.
1954 – President Dwight D. Eisenhower dedicated the USMC War Memorial (the Iwo Jima Memorial) at Arlington National Cemetery in Arlington, VA.
1957 – 102,368 people attended the San Francisco 49ers and Los Angeles Rams game. The crowd was the largest regular-season crowd in NFL history.
1958 – The Hope Diamond was donated to the Smithsonian Institution by New York diamond merchant Harry Winston. It was sent wrapped in paper as standard registered mail.
1969 – The television show "Sesame Street" aired for the first time on National Education Television (which would become PBS).
1970 – The Great Wall of China opened for tourism.
1975 – The Edmund Fitzgerald, a 729 foot long ore-hauling freighter, sank during a storm on Lake Superior, killing all 29 crew members on board.
1980 – CBS News anchor Dan Rather claimed he had been kidnapped in a cab. It turned out that Rather had refused to pay the cab fare.
1982 – The Vietnam Veterans Memorial was opened to visitors in Washington, DC.
1983 – Bill Gates introduced Windows 1.0.
1984 – Michael Jackson received a star on the Hollywood Walk of Fame.
1984 – The U.S. Postal Service issued a commemorative stamp of the Vietnam Veterans Memorial.
1988 – The U.S. Department of Energy announced that Texas would be the home of the atom-smashing super-collider. (The project was cancelled by a vote of Congress in October 1993.)
1989 – Germans began to tear down the Berlin Wall.
1993 – John Wayne Bobbitt was acquitted on the charge of marital sexual assault against his wife who sexually mutilated him.
1993 – The U.S. House of Representatives passed the Brady Bill, which called for a five-day waiting period for handgun purchases.
1995 – The movie "Ace Ventura: When Nature Calls" debuted in theaters.
1996 – Dan Marino, of the Miami Dolphins, became the first quarterback in NFL history to pass for more than 50,000 yards.
1997 – WorldCom and MCI Communications announced a $37 billion merger that was the largest merger in U.S. history at the time.
1999 – Ted Danson received a star on the Hollywood Walk of Fame.
2006 – The National Museum of the Marine Corps in Quantico, VA was opened and dedicated by President George W. Bush.
2008 – Over five months after landing on Mars, NASA declared the Phoenix mission concluded after communication with the lander was lost.
BIRTHDAYS:
Albert Hall – 85 years old (1937) – Actor ("Apocalypse Now", "Malcolm X", TV's "Ally McBeal", "The Practice")
Donna Fargo – 77 years old (1945) – Singer, songwriter ("The Happiest Girl in the Whole USA", "Funny Face,")
Dave Loggins – 75 years old (1947) – Singer, songwriter, musician ("Please Come to Boston")
Ann Reinking – 73 years old (1949) – Actress, dancer ("All That Jazz", "Annie", "Micki & Maude")
Jack Scalia – 72 years old (1950) – Actor (TV's "All My Children")
Sinbad – 66 years old (1956) – Actor, comedian, TV host ("Houseguest", "First Kid", "Good Burger", TV's "It's Showtime at the Apollo", "Vibe"). Born in Benton Harbor, MI.
Matt Craven – 66 years old (1956) – Actor ("Happy Birthday to Me", "Jacob's Ladder, "K2", "A Few Good Men", "The Juror", "Assault on Precinct 13", "Disturbia", "X-Men: First Class", TV's "NCIS", "High Incident", "L.A. Doctors", "Resurrection")
MacKenzie Phillips – 63 years old (1959) – Actress (TV's "One Day at a Time", movie "American Graffiti")
Hugh Bonneville – 59 years old (1963) – Actor (TV's "Downton Abbey")
Tommy Davidson – 59 years old (1963) – Actor ("Black Dynamite", "Bamboozled", "Juwanna Mann", "Booty Call", TV's "In Living Color")
Vanessa Angel – 56 years old (1966) – Actress ("Popstar", "Kingpin", TV's "Baywatch", "Weird Science")
Michael Jai White – 55 years old (1967) – Actor ("Black Dynamite", "Why Did I Get Married?", "Spawn")
Tracy Morgan – 54 years old (1968) – Actor, comedian (TV's "30 Rock," "The Tracy Morgan Show", "Saturday Night Live", movies "Death at a Funeral", "Cop Out", "The Longest Yard")
Ellen Pompeo – 53 years old (1969) – Actress (TV's "Grey's Anatomy", movies "Old School", "Moonlight Mile")
Eve – 44 years old (1978) – Rapper, actress ("XXX", "Barbershop", "The Woodsman", TV's "Eve")
Heather Matarazzo – 40 years old (1982) – Actress ("Hostel: Part 2", "The Princess Diaries", "The Princess Diaries 2: Royal Engagement", "Scream 3", "54", "Hurricane Streets", "Welcome to the Dollhouse")
Miranda Lambert – 39 years old (1983) – Country singer
Josh Peck – 36 years old (1986) – Actor (TV's "Drake and Josh", "The Amanda Show", "Pitch", movies "The Wackness", "Drillbit Taylor")
Kiernan Shipka – 23 years old (1999) – Actress (TV's "Mad Men", "The Legend of Korra")
TODAY IS:
United States Marine Corps Birthday
World Science Day for Peace and Development
For additional information check out websites like: www.on-this-day.com, www.born-today.com, www.famousbirthdays.com, www.daysoftheyear.com, and www.nationaldaycalendar.com.