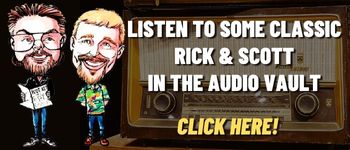 A quick look at Today in History, check out some Celebrity Birthdays, and find out what Days of the Year to celebrate.
TODAY IN HISTORY:
1789 – Benjamin Franklin wrote a letter to a friend in which he said, "In this world nothing can be said to be certain, except death and taxes."
1805 – A Viennese butcher, Johann George Lehner, invented the "frankfurter".
1927 – The Holland Tunnel opened to the public. It provided access between New York City, NY, and New Jersey beneath the Hudson River.
1933 – The first sit-down labor strike in America took place in Austin, MN.
1940 – The Walt Disney movie "Fantasia" had its world premiere at New York's Broadway Theater.
1942 – President Franklin D. Roosevelt signed a measure lowering the minimum draft age from 21 to 18.
1956 – The U.S. Supreme Court struck down laws calling for racial segregation on public buses.
1970 – The Attorney General in Michigan ruled that funeral homes may not serve food or beverages.
1971 – The U.S. spacecraft Mariner 9 orbited around Mars to became the first spacecraft to orbit another planet.
1972 – The first lottery ticket was sold in Michigan to then Governor William Milliken.
1974 – Ronald DeFeo, Jr., murdered his entire family in Amityville, Long Island in the house that would become known as "The Amityville Horror".
1977 – Al Capp's comic strip "Li'l Abner" appeared in newspapers for the last time.
1982 – The Vietnam Veterans Memorial was dedicated in Washington, DC, after a march to its site by thousands of Vietnam War veterans.
1986 – President Ronald Reagan publicly acknowledged that the U.S. had sent "defensive weapons and spare parts" to Iran. He denied that the shipments were sent to free hostages, but that they had been sent to improve relations.
1990 – Patricia Boughton filed a lawsuit against singer Rod Stewart. She claimed that a football he kicked into the crowd during a concert at Pine Knob Music Theater ruptured a tendon in her middle finger. She said the injury made sex between her and her husband difficult.
1995 – The 17th James Bond film, "Goldeneye", premiered in Los Angeles, CA. It was the first film starring Pierce Brosnan at James Bond.
1997 – "The Lion King on Broadway" opened in New York, NY.
1998 – Monica Lewinsky signed a book deal with St. Martin's Press for the rights to her story about her affair with President Bill Clinton.
1998 – President Bill Clinton agreed to pay Paula Jones $850,000, without an apology or admission of guilt, to end her sexual harassment suit against him.
1999 – The animated movie "Toy Story 2", produced by Pixar Animation Studios for Walt Disney Pictures, premiered in theaters.
2000 – The Beatles compilation album "1" was released. It would become the best selling album of the decade.
2006 – A deal was finalized for Google Inc. to acquire YouTube for $1.65 billion in Google stock.
2009 – NASA announced that water had been discovered on the moon. The discovery came from the planned impact on the moon of the Lunar Crater Observation and Sensing Satellite (LCROSS).
2012 – The video game "Call of Duty: Black Ops II" went on sale, selling $500 million worth of games in the first 24 hours.
2013 – 4 World Trade Center officially opened.
BIRTHDAYS:
Peter Arnett – 89 years old (1934) – Journalist
Joe Mantegna – 76 years old (1947) – Actor ("Bugsy", "The Godfather, Part 3", "Homicide", "House of Games", TV's "Criminal Minds", "Joan of Arcadia")
Frances Conroy – 70 years old (1953) – Actress ("Six Feet Under")
Tracy Scoggins – 70 years old (1953) – Actress (TV's "Lois & Clark: The New Adventures of Superman", "Dynasty", "The Colbys", "Babylon 5", "Crusade")
Chris Noth – 69 years old (1954) – Actor (TV's "The Good Wife", "Law & Order: Criminal Intent", "Law & Order", "Sex and the City")
Whoopi Goldberg – 68 years old (1955) – Actress, TV host ("Ghost", "The Color Purple", "How Stella Got Her Groove Back", "Sister Act", "Kingdom Come", "Boys on the Side", "Ghosts of Mississippi", TV's "The View")
Caroline Goodall – 64 years old (1959) – Actress ("Hotel Sorrento", "Hook", "Cliffhanger", "Schindler's List", "Disclosure", "The Princess Diaries", "The Dressmaker")
Neil Flynn – 63 years old (1960) – Actor (TV's "The Middle", "Scrubs")
Jimmy Kimmel – 56 years old (1967) – Comedian, talk show host (TV's "Jimmy Kimmel Live")
Steve Zahn – 56 years old (1967) – Actor ("Diary of a Wimpy Kid: Rodrick Rules", "Rescue Dawn", "Dallas Buyers Club", "Bandidas", "Sahara", "Reality Bites", "National Security", "Riding in Cars With Boys", "Out of Sight", "That Thing You Do", TV's "Treme", "Mind Games")
Gerard Butler – 54 years old (1969) – Actor ("The Ugly Truth", "The Bounty Hunter")
TODAY IS:
International Tongue Twister Day
For additional information check out websites like: www.on-this-day.com, www.born-today.com, www.famousbirthdays.com, www.daysoftheyear.com, and www.nationaldaycalendar.com.