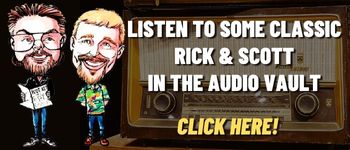 A quick look at Today in History, check out some Celebrity Birthdays, and find out what Days of the Year to celebrate.
TODAY IN HISTORY:
1832 – The first streetcar went into operation in New York City, NY. It was a horse-drawn vehicle and had room for 30 people.
1851 – Herman Melville's novel "Moby Dick" was first published in the U.S.
1857 – The first gas light was illuminated in Grand Rapids by the Grand Rapids Gas Light Company.
1881 – Charles J. Guiteau's trial began for the assassination of President James A. Garfield. Guiteau was convicted and hanged the following year.
1886 – Friedrich Soennecken filed his patent for his hole punch — a spring-supported lever system that makes holes in a stack of papers with ease.
1889 – Journalist Nellie Bly began her journey to go around the world in 80 days, inspired by Jules Verne's novel. She completed her trip 72 days later. She traveled light…she took with her the dress she was wearing, a sturdy overcoat, several changes of underwear, and a small travel bag carrying her toiletry essentials.
1914 – John and Horace Dodge turned out the first Dodge automobile at their plant in Hamtramck, MI.
1962 – An oil pipeline broke in the Huron River.
1967 – American physicist Theodore Maiman was awarded a patent for his ruby laser systems, the world's first laser.
1968 – Yale University announced it was going co-educational.
1969 – Apollo 12, the second crewed mission to the surface of the Moon, blasted off from Cape Kennedy, FL.
1971 – Mariner 9 entered orbit around Mars.
1972 – The Dow Jones Industrial Average closed above the 1,000 (1,003.16) level for the first time.
1979 – President Jimmy Carter froze all Iranian assets in the United States and U.S. banks abroad in response to the taking of 63 American hostages at the U.S. embassy in Tehran, Iran.
1988 – The TV show "Murphy Brown", starring Candace Bergen, debuted.
1991 – In Royal Oak, MI, a fired U.S. Postal Service employee went on a shooting rampage, killing four and wounding five people before committing suicide.
1993 – Michael Jackson went into drug rehab to deal with an addiction to painkillers.
1995 – A budget standoff between Democrats and Republicans in the U.S. Congress forced the federal government to temporarily close national parks and museums while most government offices operated with skeleton crews.
1997 – Ground was broken to start the construction of M-6 south of Grand Rapids, MI.
2001 – The TV show "The Bernie Mac Show" debuted on ABC.
2002 – The second movie in the Harry Potter series, "Harry Potter and the Chamber of Secrets" hit theaters in North America.
2006 – The first James Bond movie starring Daniel Craig, "Casino Royale", premiered in London.
2006 – Microsoft released the Zune to compete with Apple's iPod.
2007 – A Las Vegas judge determined that O.J. Simpson and two co-defendants would stand trail for their involvement in the armed robbery of two sports memorabilia dealers in Las Vegas, NV, two months earlier.
2008 – The first G-20 economic summit opened in Washington, D.C.
2012 – The game Candy Crush Saga was released as a mobile app for smartphones.
2016 – The Disney animated film, "Moana", debuted in theaters.
BIRTHDAYS:
Kathleen Hughes – 94 years old (1928) – Actress ("It Came From Outer Space")
Fred Haise – 89 years old (1933) – Engineer, former NASA astronaut
Prince Charles – 74 years old (1948) – Prince of Wales, oldest child of England's Queen Elizabeth II
James Young – 73 years old (1949) – Singer, guitarist (Styx)
Stephen Bishop – 71 years old (1951) – Singer ("On and On", "It Might Be You")
Condoleezza Rice – 68 years old (1954) – Former U.S. Secretary of State (2005-2009)
Yanni – 68 years old (1954) – Musician
D.B. Sweeney – 61 years old (1961) – Actor (TV's "The Edge of Night", "Spenser: For Hire", movies "Gardens of Stone", "Fire in the Sky", "The Cutting Edge", "Eight Men Out", "Lonesome Dove")
Laura San Giacomo – 60 years old (1962) – Actress (TV's "Just Shoot Me", "Saving Grace", movies "Sex, Lies and Videotape", "Pretty Woman", "Quigley Down Under")
Reverend Run – 58 years old (1964) – Rapper (Run of Run D.M.C.)
Patrick Warburton – 58 years old (1964) – Actor (Played Puddy on TV's "Seinfeld," "Family Guy")
Josh Duhamel – 50 years old (1972) – Actor ("When in Rome", "Transformers" and its sequels, "Win a Date With Tad Hamilton", TV's "Las Vegas", "All My Children")
Brian Dietzen – 45 years old (1977) – Actor (TV's "NCIS")
Vanessa Bayer – 41 years old (1981) – Actress, comedian (TV's "Saturday Night Live")
TODAY IS:
National American Teddy Bear Day
For additional information check out websites like: www.on-this-day.com, www.born-today.com, www.famousbirthdays.com, www.daysoftheyear.com, and www.nationaldaycalendar.com.